The Biden administration hopes to revive a proposal brought up during the Trump administration to send protective face masks to every household nationwide.
"This was an idea that really came up last year in the Trump administration—the public health agencies recommended it, President Trump vetoed it for some reason," White House Chief of Staff Ron Klain said Thursday on NBC.
"We want to get this back on track. I hope in the next few days, or next week, we may be able to announce some progress on this," he added.
Former President Donald Trump scrapped a similar idea to deliver 650 million masks to every American last year in April. The masks were instead sent to nonprofit organizations and state and federal agencies.
President Joe Biden made mask-wearing a pillar of his presidential campaign and signed an executive order on his first day in office mandating people to wear masks in federal buildings and on federal lands.
The president called on every U.S. citizen to wear masks for the next 100 days the moment he took office, labeling it "a patriotic duty," as his administration looked for ways to slow the spread of the CCP (Chinese Communist Party) virus, commonly referred to as the novel coronavirus.
Biden himself is regularly seen masked up in public, even occasionally inside the Oval Office. He was, however, hours after signing his executive order mandating masks, spotted without one in federal lands in Washington.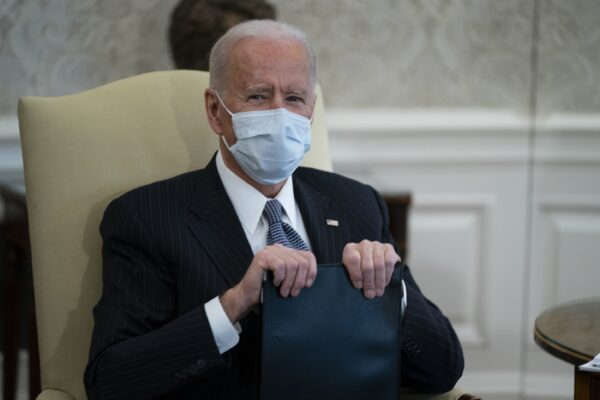 "Certainly he signed the mask mandate because it's a way to send a message to the American public about the importance of wearing masks, how it can save tens of thousands of lives," White House press secretary Jen Psaki told reporters in mid-January.
A study published last month by researchers at the University of Southern California's Dornsife Center for Economic and Social Research concluded that only half of Americans wear a mask while in contact with members outside their household.
About 90 percent of U.S. citizens in the survey said they wear a mask when they go grocery shopping. The study also reveals 83 percent of people in the survey said they think wearing a mask is an effective way to stay safe from the CCP virus, which causes the disease COVID-19.
Biden's chief of staff said he hopes with the revival of this proposal and with masks soon on the way to every household, every American will be masked up in the first 100 days of the Biden administration.
"But, of course, this is part overall of a plan to try to get every American masked up in these first 100 days," Klain told the network. "We're going to do whatever we can to make masks more available to people, to increase the supply of masks, and of course to get people to wear those masks."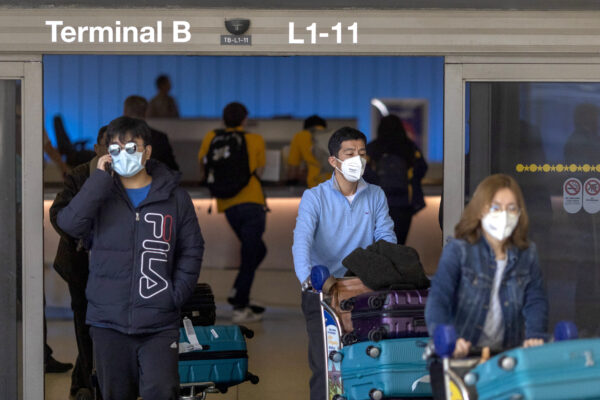 In October, infectious disease expert Dr. Anthony Fauci forecast that mask-wearing and social distancing may remain in our world well into 2022.
"It's not going to be the way it was with polio and measles, where you get a vaccine, case closed, it's done," Fauci told the Philadelphia Inquirer. "It's going to be public health measures that linger for months and months."
Conan Milner contributed to this report.
From NTD News