The White House is stopping some temperature screenings as the U.S. Capitol enters phase two of its reopening plan.
In conjunction with Washington entering phase two, "the White House is scaling back complex-wide temperature checks," Judd Deere, deputy press secretary, said in a statement.
"In addition to social distancing, hand sanitizer, regular deep cleaning of all work spaces, and voluntary facial coverings, every staff member and guest in close proximity to the president and vice president is still being temperature checked, asked symptom histories, and tested for COVID-19," he added.
President Donald Trump and Vice President Mike Pence began being tested for the CCP (Chinese Communist Party) virus, which causes the COVID-19 disease, on a daily basis in early May.
Before that, they were tested weekly.
A handful of staff members, including Pence aide Katie Miller, have tested positive for the virus but have since recovered.
COVID-19 primarily causes severe illness in the elderly and otherwise infirm.
The mortality rate among patients in the United States is believed to be well under 1 percent and many patients never experience symptoms, or show only mild symptoms.
Symptoms include fever, chills, and loss of taste or smell.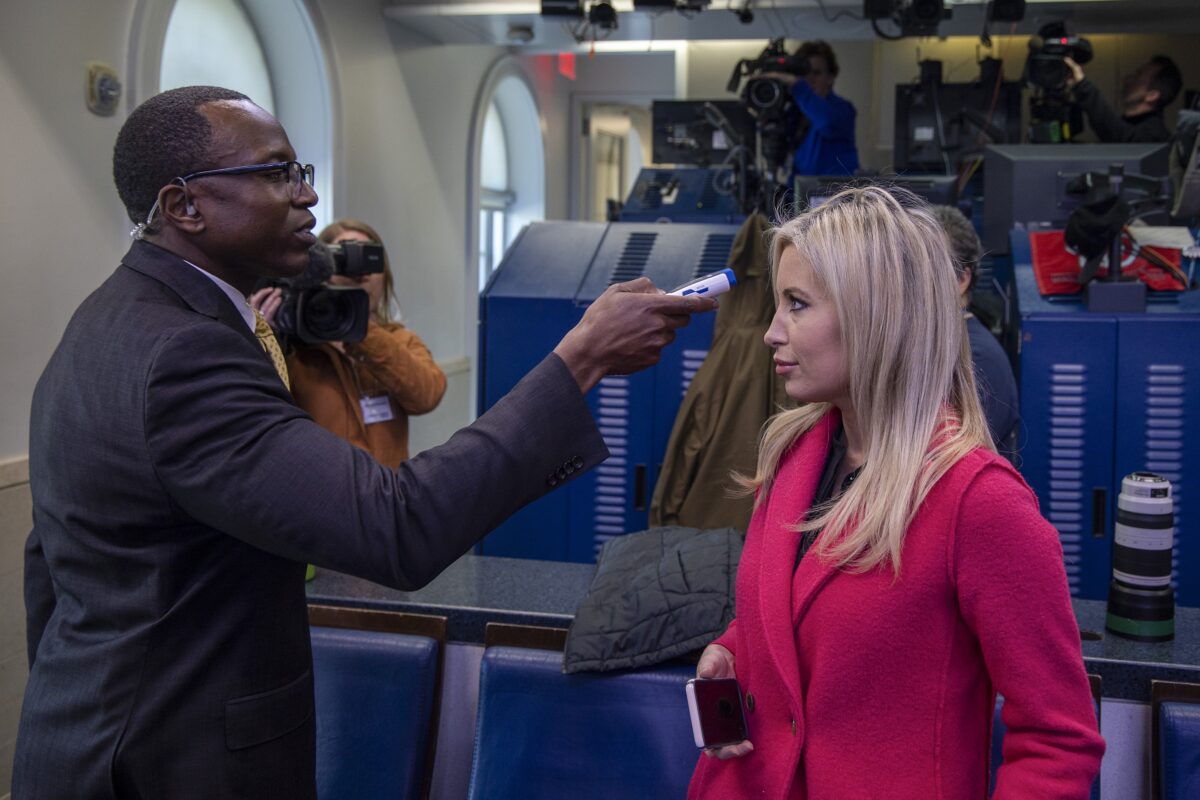 Reporters entering the White House grounds began being screened for high temperatures last month. At least one who tested high was blocked from entry.
A temperature check did not take place at the north gate entrance but the 13-person press pool was tested with a nasal swab.
Medical staffers told reporters that "no news is good news." Reporters weren't told of the result unless they test positive for the CCP virus.
White House Kayleigh McEnany last week confirmed masks won't be required in the White House's West Wing, about a month after the Trump administration in a memo informed staffers and others entering the wing they'd be required to wear facial coverings.
"Masks are recommended but not required," McEnany said about the protocol change.
Health officials in the United States and on an international level urged people not to wear masks early in the pandemic unless they were sick or a healthcare worker caring for someone who was sick.
U.S. officials reversed that recommendation in April, citing studies suggesting a high percentage of people who get infected with the new illness never show symptoms—but can still spread the virus.
Jack Phillips contributed to this report.