White House Press Secretary Sean Spicer says the U.S. is condemning the "reprehensible" attack on the St. Petersburg subway that killed 10 people and injured about 40.
Spicer said: "Our thoughts and prayers are with the injured and with the Russian people," after a bomb blast tore through a subway train in Russia's second-largest city Monday.
Spicer says the U.S. is prepared to offer assistance to Russia.
He said, "Attacks like these on ordinary citizens just going about their lives remind us that the world must work as one to prevent violence in all forms."
Trump earlier denounced the attack as "absolutely a terrible thing."
There has been no immediate claim of responsibility for the attack.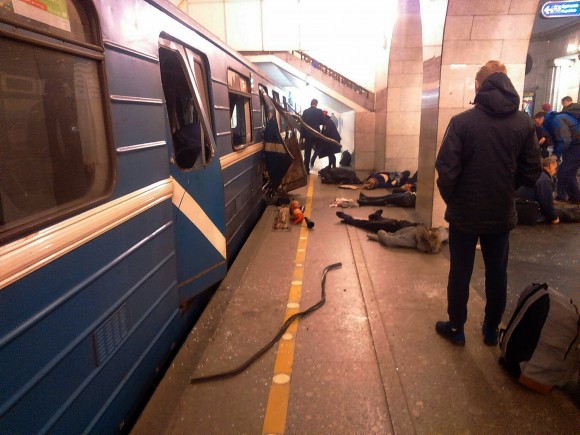 The bombing of the subway train has drawn wide condemnation from Moscow's friends and foes. 
Iran's Foreign Ministry Spokesman Bahram Ghasemi said killing innocent people "is the most humiliating act for achieving political goals."
Lebanon's militant Hezbollah group, which is backing Syrian President Bashar Assad's forces along with Russia, says the incident was the type of "terrorism" Russia was fighting in Syria.
U.N. Secretary-General Antonio Guterres said those responsible for the bombing must be held accountable.
EU foreign policy chief Federica Mogherini sent a condolence message to Russian Foreign Minister Sergei Lavrov, saying she and her colleagues were following the news from St. Petersburg "with a lot of apprehension."
French Foreign Minister Jean-Marc Ayrault says nation would "stand by all those who suffer."