White House press secretary Kayleigh McEnany on Wednesday said that President Donald Trump's re-election campaign has taken a series of safety precautions for the upcoming rally in Oklahoma, but that attendees would still assume the kind of "personal risk" that goes along with any large-scale event.
"When you come to a rally, as with any event, you assume a personal risk. That is what you do. When you go to a baseball game, you assume a risk. That is part of life," McEnany said, adding, "It is the personal decision of Americans as to whether to go to the rally or whether not to go to the rally."
The press secretary noted measures taken by the campaign "to make sure this is a safe rally," including temperature checks, as well as the availability of masks and hand sanitizer.
"They will be given a mask. It is up to them whether to make that decision [to wear the mask]. CDC [Centers for Disease Control and Prevention] guidelines are recommended but not required," McEnany said.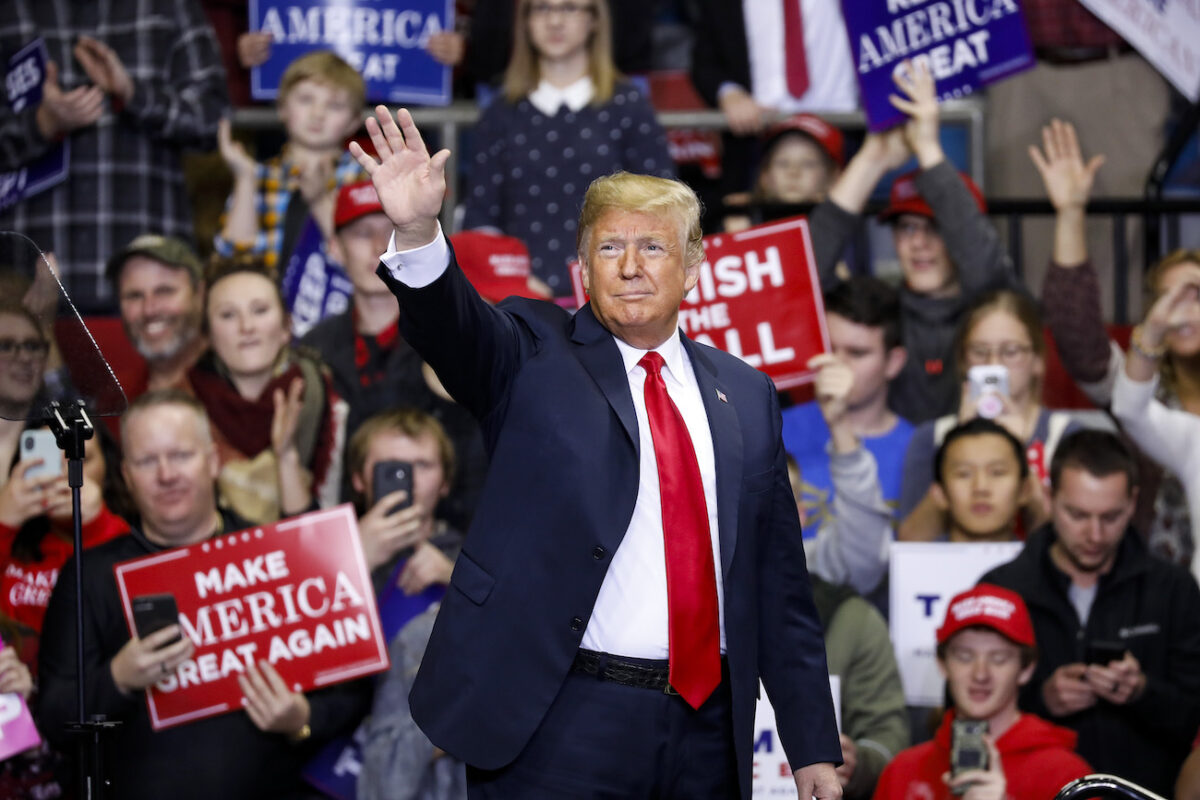 A reporter asked whether bringing people to a rally where the CDC's social distancing guidelines would not be possible to follow is irresponsible.
"It's the personal choice of individuals as to what to do. But if we want to talk about internal coherence, I believe that the media needs to work on internal coherence," McEnany replied, noting that the recent protests did not seem to spark the kind of media concern for pandemic-related safety as Trump rallies.
"I would note that this concern for the rallies has been largely absent when it came to the protesters," McEnany said, adding, "The media seems to not be interested in health so much as the ideology behind certain events."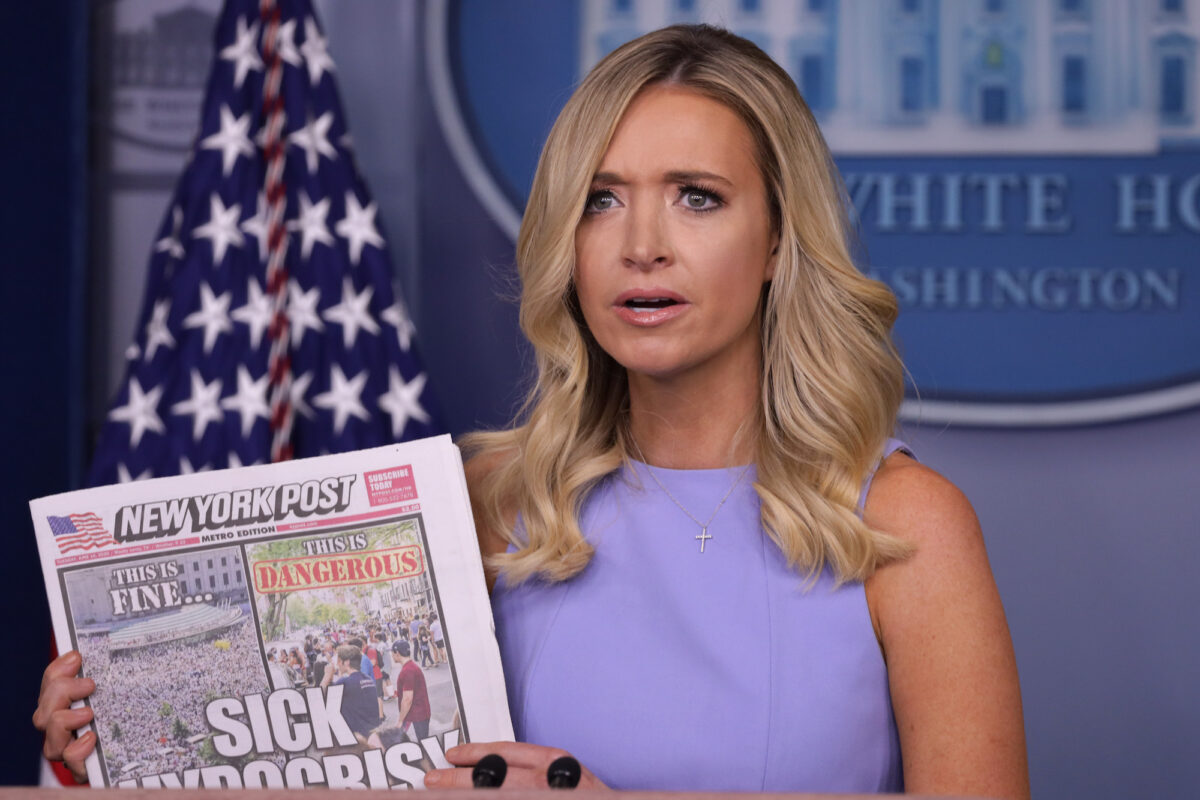 McEnany pointed to critical coverage of anti-lockdown protests, "but then, all of a sudden, this protest for Black Lives Matter is lauded. It makes no sense. Ideology is driving the line of questioning in many of these cases, when it should be—if you're focused on science, you should be out there asking these same questions about the protests."
During the briefing, McEnany praised a New York Post report that she said "highlights the hypocrisy of the media where this is okay: protesting; this is not okay: Trump rallies."
While some health experts, including Dr. Anthony Fauci, director of the National Institute of Allergy and Infectious Diseases, have publicly stated that both the protests and large events like rallies carry an increased risk of COVID-19 transmission, others in the medical community have taken a stance similar to some media in terms of apparent inconsistency.
"Every time I hear about or see the congregation of large crowds at a time and geographic area where there is active infection transmission, it is a perfect set-up for the spread of the virus in the sense of creating these blips that might turn into some surges," Fauci told radio station WTOP in a June 5 interview.
Hundreds of health and medical professionals signed an open letter recently, arguing that the protests should receive special treatment.
"We wanted to present a narrative that prioritizes opposition to racism as vital to the public health, including the epidemic response," the letter said, reported by CNN.
"As public health advocates, we do not condemn these gatherings as risky for Covid-19 transmission. We support them as vital to the national public health and to the threatened health specifically of black people in the United States," the letter said.