White House press secretary Jen Psaki said Tuesday that President Joe Biden supports House Speaker Nancy Pelosi's (D-Calif.) call to form a 9/11-style commission to further investigate the breach of the Capitol on Jan. 6 and that the Department of Justice will decide what actions to take going forward.
"I should say it's, of course, Congress's decision to form this commission as we've talked about a bit in here but it's certainly one the president would support," Psaki told reporters. "President Biden has made clear his views on the tragic events of January 6, including where responsibility for them lies. He backs efforts to shed additional light on the facts to ensure something like that never happens again."
On Monday, Pelosi told Democratic colleagues that Congress will establish an independent body similar to the 9/11 Commission to look at the Jan. 6 breach of the U.S. Capitol.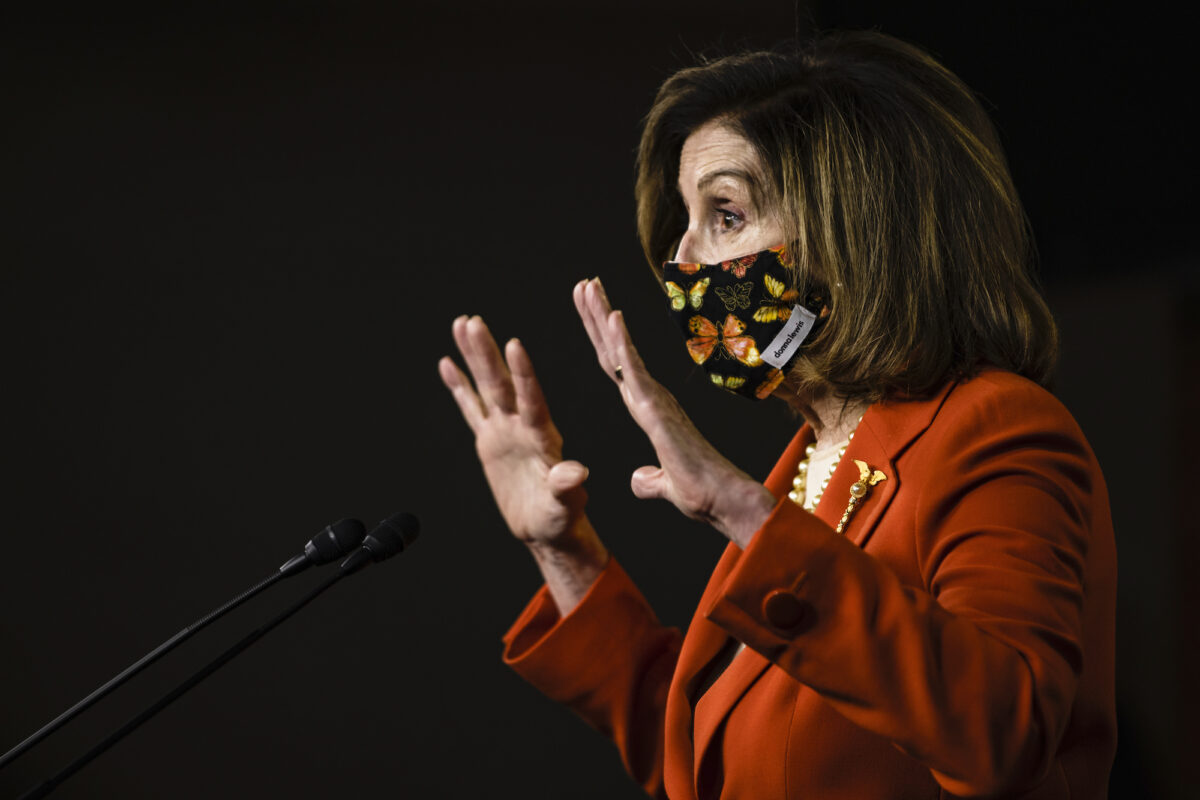 "It is clear from his findings and from the impeachment trial that we must get to the truth of how this happened," she said in a statement on Monday. "To protect our security, our security, our security, our next step will be to establish an outside, independent 9/11-type Commission to 'investigate and report on the facts and causes'" of the breach.
Psaki said while the 9/11-style commission will be under the authority of Congress, the Biden administration will be working to identify other measures they can put in place to make sure no other security breaches happen in the future.
"In addition to the recently announced desire to put together a commission or form a commission, we will continue to work with Congress to identify measures that the federal government can take going forward to prevent the violence we saw on January 6," Psaki said.
"We have a role to play in the federal government of course, with ongoing investigations out of the Department of Justice, but he supports efforts to move forward with the desire to have one," Psaki added. "The president is committed to having an independent Justice Department that will make their own decisions about the path forward," Psaki said.
Pelosi's announcement to Democrats comes after Trump was acquitted in the Senate after the House impeached him for allegedly inciting violence at the Capitol on Jan. 6. Trump, for his part, told supporters on Jan. 6 to protest "peacefully and patriotically," while his lawyers argued that his comments to demonstrators were protected under the First Amendment.
Though Republicans and Democrats are both calling for a commission, they appear to disagree with what the committee should focus on. On Sunday, Sen. Lindsey Graham (R-S.C.) said he wanted to know if there was a "pre-planned element to the attack" while Sen. Chris Coons (D-Del.) said he wants the commission to focus on Trump's role in the Jan. 6 incident.
"We need a 9/11 commission to find out what happened to make sure it never happens again. And I want to make sure that the Capitol footprint can be better defended next time so I want to look at what Pelosi knew, when she knew it, what President Trump did after the attack, and on the Senate side, was Senate leadership informed of a threat? So, there was a pre-planned element to this attack," Graham said on Fox News.
Meanwhile, Sen. Chris Coons (D-Del.) said, "there's still more evidence that the American people need and deserve to hear and a 9/11 commission is a way to make sure that we secure the Capitol going forward." Adding, "And that we lay bare the record of just how responsible and how abjectly violating of his constitutional oath President Trump really was."
Jack Phillips contributed to this report.