White House press secretary Kayleigh McEnany said that Americans who are looking to use hydroxychloroquine should first consult with a doctor, coming after President Donald Trump announced he was taking the anti-malarial drug along with zinc to protect himself from the CCP virus.
"Any use of hydroxychloroquine has to be in consultation with your doctor. You have to have a prescription. That's the way it must be done," McEnany told "Fox & Friends" on Tuesday.
McEnany added that she had no other details about why Trump is taking the drug, which is also prescribed for lupus and  rheumatoid arthritis, adding that he first consulted with the White House physician before doing so. Earlier this year, Trump touted the effectiveness of hydroxychloroquine after he "heard good stories" about its effect on COVID-19 patients.
"The president has said pretty widely that this is a drug that he had looked at with optimism, but nevertheless he said that this is a decision that must be made with the doctor," McEnany said.
On Monday, the president confirmed during a roundtable event at the White House that he was taking the drug to prevent contracting the CCP (Chinese Communist Party) virus, which causes the COVID-19 disease.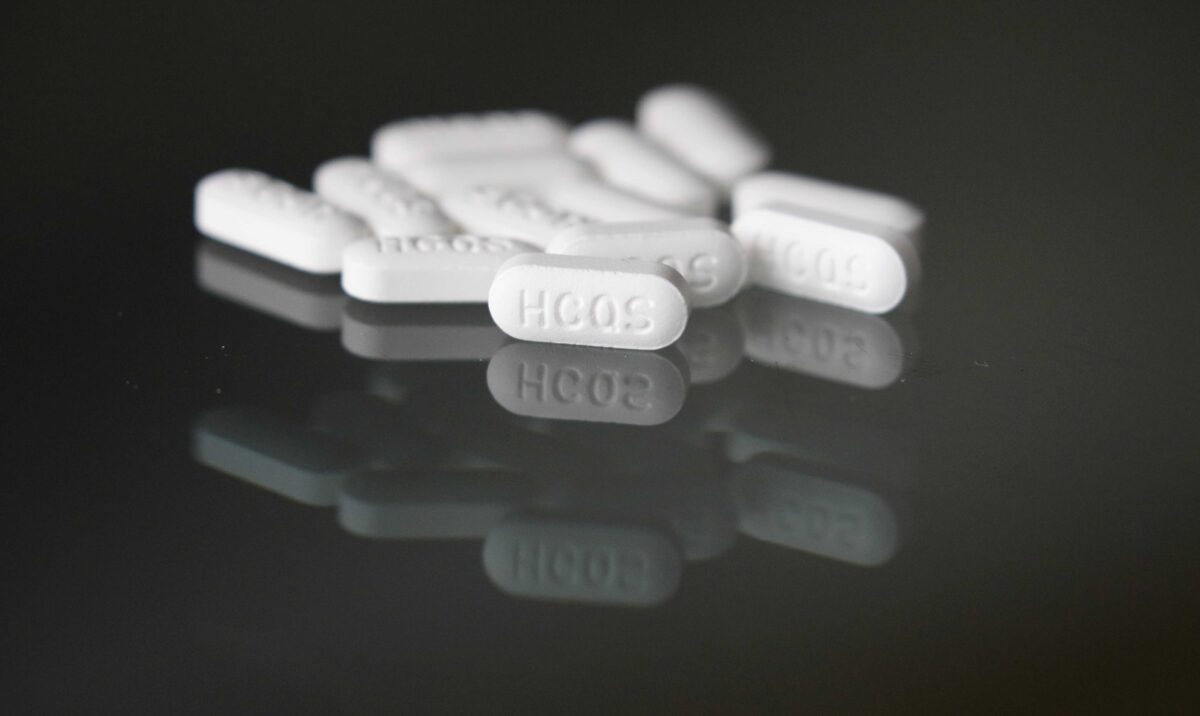 "A lot of good things have come out. You'd be surprised at how many people are taking it, especially the front-line workers," he said, adding that he started taking it a "couple of weeks ago."
Trump also said he is being tested for COVID-19 on a regular basis, and so far, his tests have come back negative.
There have been several clinical trials to see whether the drug is effective in fighting the virus. A recent study conducted by New York University's School of Medicine found that a combination of hydroxychloroquine and zinc has been effective in some virus patients. However, some studies have not found conclusive evidence of its effectiveness.
The U.S. Food and Drug Administration recently cautioned against taking hydroxychloroquine and chloroquine to treat the virus outside of a hospital setting or during a clinical trial, saying it can cause abnormal heart rhythms or create a rapid heart rate.
Later on Monday, a letter from the White House physician, Sean Conley, said he and Trump both concluded that the "potential benefit from treatment outweighed the relative risks."
"In consultation with our inter-agency partners and subject matter experts around the country, I continue to monitor the myriad studies investigating potential COVID-19 therapies, and I anticipate employing the same shared medical decision making based on the evidence at hand in the future," Conley wrote in the document.