The White House says that President Donald Trump isn't considering firing Dr. Anthony Fauci.
"This media chatter is ridiculous—President Trump is not firing Dr. Fauci," White House spokesman Hogan Gidley said in an April 13 statement.
"Dr. Fauci has been and remains a trusted advisor to President Trump."
Fauci, the longtime director of the National Institute of Allergy and Infectious Diseases, has drawn increasing ire for his push to lock down the United States amid the COVID-19 pandemic, which has led to millions of people losing their jobs. Criticism ramped up in early April when he called the situation "inconvenient" during one of his many television appearances.
Trump on April 12 stoked speculation that he was planning to dismiss Fauci, when he shared a tweet that included the hashtag "#FireFauci."
The tweet, sent by a former congressional candidate, noted that Fauci in late February was telling Americans they didn't need to change anything they were doing and that the risk of contracting the CCP (Chinese Communist Party) virus, commonly known as the novel coronavirus, was low.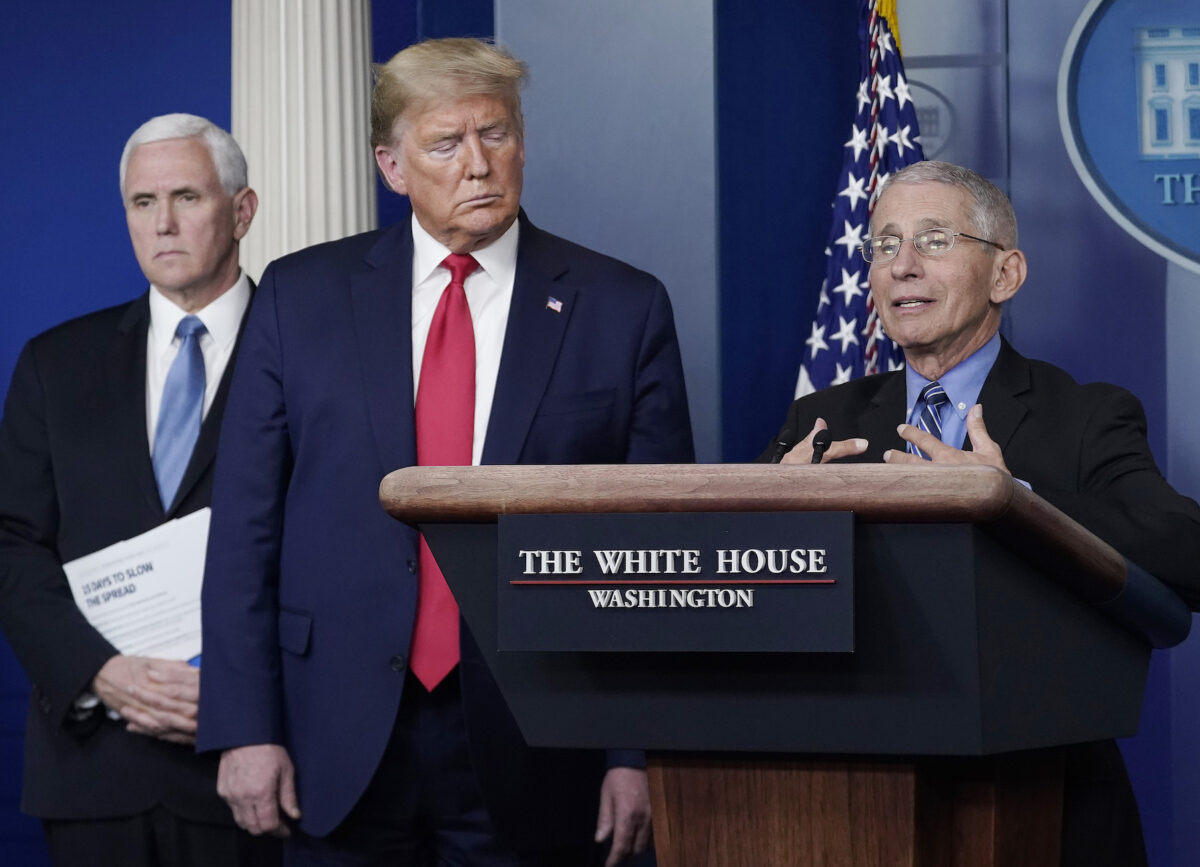 Gidley said the tweet "clearly exposed media attempts to maliciously push a falsehood about his China decision in an attempt to rewrite history."
"It was Democrats and the media who ignored coronavirus choosing to focus on impeachment instead, and when they finally did comment on the virus it was to attack President Trump for taking the bold decisive action to save American lives by cutting off travel from China and from Europe," he said.
While Democrats were trying to remove Trump from office after impeaching him the month prior, the president ordered a halt to most travel from China.
The new virus started in China last year before spreading around the world. Trump's order was widely opposed by his detractors, some of whom described the policy as racist or likely to be ineffective.
On March 11, Trump added a travel ban for most of Europe as the number of cases skyrocketed there.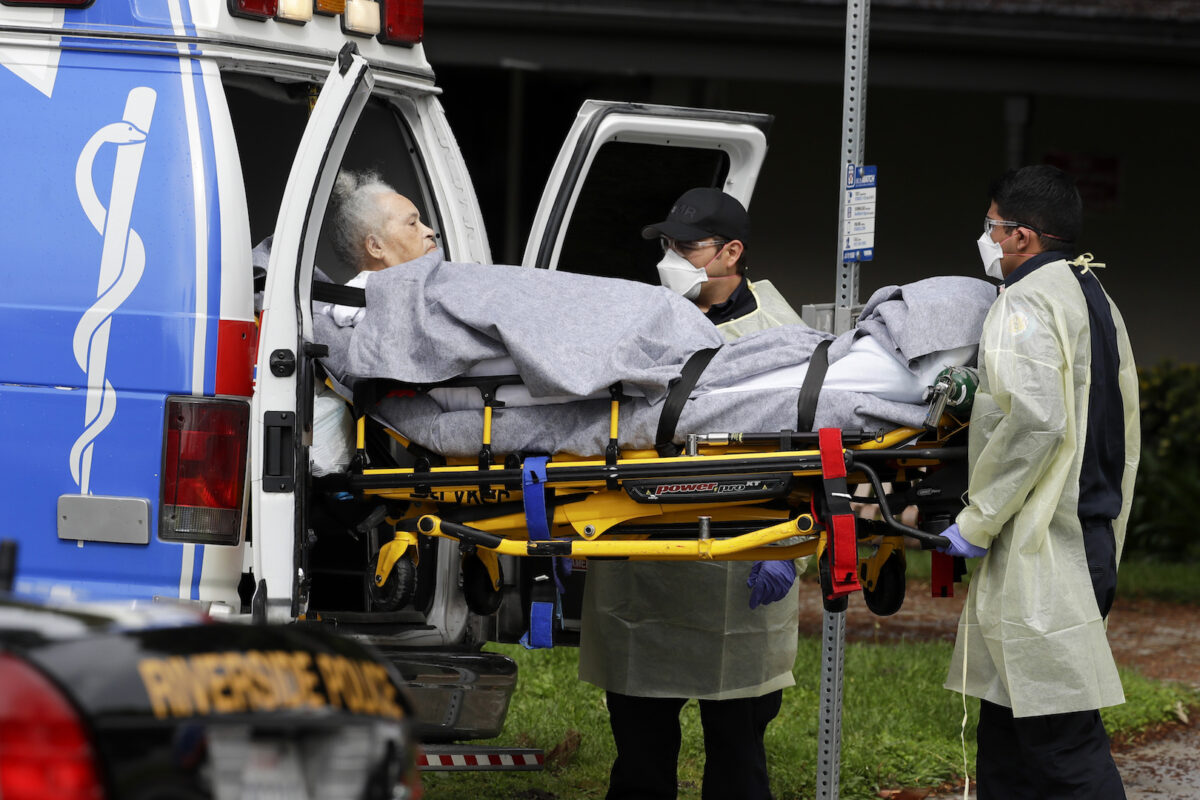 Fauci has said he supported both moves. Pressed by Congress on the Europe ban, he told lawmakers that patients from areas with widespread transmission were "seeding other countries."
"So it was pretty compelling that we needed to turn off the source from that region," he said.
Still, comments Fauci made April 12 were interpreted as a knock on Trump, who some say should have acted more broadly to combat what developed into a pandemic. During an appearance on CNN, a network frequently criticized by the president, Fauci said he believed issuing orders to social distance or stay at home earlier could have prevented some deaths.
"I mean, obviously, you could logically say that if you had a process that was ongoing and you started mitigation earlier, you could have saved lives. Obviously, no one is going to deny that," he said.
"But what goes into those kinds of decisions is complicated."
The tweet shared by Trump referenced Fauci's comments, claiming the doctor "is now saying that had Trump listened to the medical experts earlier he could've saved more lives" before noting Fauci's February remarks.
Trump added his own thoughts, telling supporters: "Sorry Fake News, it's all on tape. I banned China long before people spoke up. Thank you."

Fauci and Trump have largely remained cordial in public. They appear together nearly every day in Washington, briefing the press on updates after White House coronavirus task force meetings. Fauci said last month he wished reporters would stop trying to pit him against Trump, calling it "not helpful."
A radio host said that an increasing number of questions from the media appear designed to create a rift between Fauci and Trump, or emphasize differences in opinion.
"That is really unfortunate. I would wish that that would stop," Fauci responded.
Trump has never overridden Fauci, the doctor says.
A reporter at the White House last week presented a hypothetical: Fauci and other top health experts tell the president the country isn't ready to reopen on May 1. Would Trump listen to them?
"I listen to them about everything. I think they're actually surprised. I have great respect for these people. All of them," Trump responded, motioning to Fauci, task force response coordinator Dr. Deborah Birx, and Surgeon General Dr. Jerome Adams.
In fact, Trump said he told Fauci that the doctor should relocate to New York and run for Congress against Democratic Rep. Alexandria Ocasio-Cortez, believing he would win, before adding that he was joking.