The White House on Wednesday disputed a claim from Gordon Sondland, the U.S. ambassador to the European Union, saying there were no quid pro quo demands made to Ukraine by President Donald Trump or other White House officials.
"Ambassador Sondland previously testified that the president told him directly that he was not interested in a quid pro quo," the White House said in an emailed statement. "He testified that President Trump repeatedly made it clear he wanted no quid pro quo."
Sondland told House impeachment investigators Wednesday that he had concerns about a quid pro quo that tied a White House visit for Ukrainian President Volodymyr Zelensky to investigations that Trump had wanted into former Vice President Joe Biden and his son Hunter, as well as alleged 2016 election interference.
"Everyone was in the loop," Sondland said at the hearing. "It was no secret." He added, "Was there a 'quid pro quo? The answer is yes."
Sondland said that he received no direct orders or much communication from Trump himself but that he was acting on behalf of Rudy Giuliani, Trump's personal attorney. Giuliani has denied his assertion.
But Giuliani, in a Wednesday tweet that was later deleted, wrote that "Sondland is speculating based on VERY little contact. I never met him and had very few calls with him, mostly with [former special envoy Kurt] Volker. Volker testified I answered their questions and described them as my opinions, NOT demands. I.E., no quid pro quo!"
In his prior testimony, Sondland recalled a conversation with the president where Trump said, "I want nothing. I don't want to give them anything and I don't want anything from them. I want [Ukraine President Volodymyr] Zelensky to do the right thing."
The EU ambassador also said Trump never told him directly that aid was conditioned on meetings or investigations. "Trump never told me aid was conditioned," he said in the hearing, adding it was his "personal guess."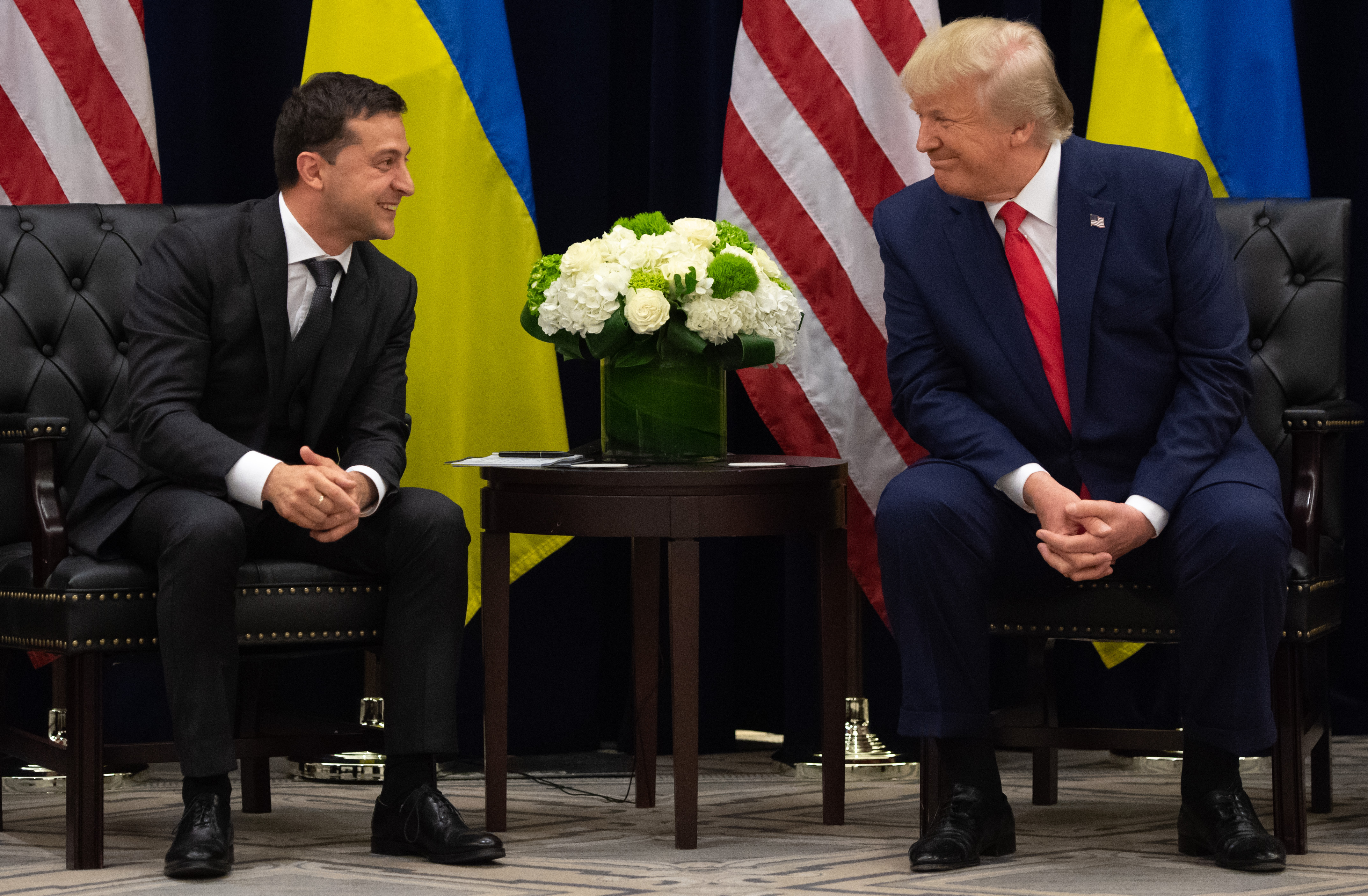 During the impeachment hearing, Sondland repeated the same assertion that quoted Trump.
Earlier, he said Secretary of State Mike Pompeo gave him the approval to brief Zelensky and ask him to make announcements on investigations. However, he said that the Bidens were never mentioned.
A July 25 phone call between Trump and Zelensky, released by the White House, showed that the president asked his Ukrainian counterpart to look into the Bidens and election interference. Trump didn't mention any aid or a White House meeting.
Before departing on a plane, Trump told reporters on Wednesday: "'I want nothing, that's what I want from Ukraine'….that's what I said. I want nothing…I said it twice." He was reading from a notepad.
He added that Sondland is a "nice guy" but he doesn't know him well. "Here's my response….'I want nothing, I want nothing, I want no quid pro quo, tell President Zelensky to do the right thing.'"
Meanwhile, Vice President Mike Pence's office issued a statement on Wednesday that disputed another claim made by Sondland during the hearing.
"The Vice President never had a conversation with Gordon Sondland about investigating the Bidens, Burisma, or the conditional release of financial aid to Ukraine based upon potential investigations," a Pence spokesperson said in a statement.
Sondland had said he raised concerns with Pence about the withheld military aid.
"Ambassador Gordon Sondland was never alone with Vice President Pence on the September 1 trip to Poland. This alleged discussion recalled by Ambassador Sondland never happened. Multiple witnesses have testified under oath that Vice President Pence never raised Hunter Biden, former Vice President Joe Biden, Crowdstrike, Burisma, or investigations in any conversation with Ukrainians or President Zelensky before, during, or after the September 1 meeting in Poland," Pence's spokesman said.