Vice President Mike Pence on Thursday morning said that the Trump administration cannot reveal more information about the airstrike that killed Iranian commander Qassem Soleimani last week or any intelligence leading up to the event.
"Some of that has to do with what's called sources and methods," Pence told NBC News on Thursday. "Some of the most compelling evidence that Qassem Soleimani was preparing an imminent attack against American forces and American personnel also represents some of the most sensitive intelligence that we have—it could compromise those sources and methods."
"To protect sources and methods, we're simply not able to share with every member of the House and Senate the intelligence that supported the president's decision to take out Qassem Soleimani. I can assure your viewers that there was a threat of an imminent attack," said Pence on "Fox & Friends" Thursday.
Several lawmakers have called on the White House to provide more information about the reasons for the airstrike that killed Soleimani, which triggered a reprisal from the Islamic regime against U.S. forces on Tuesday night.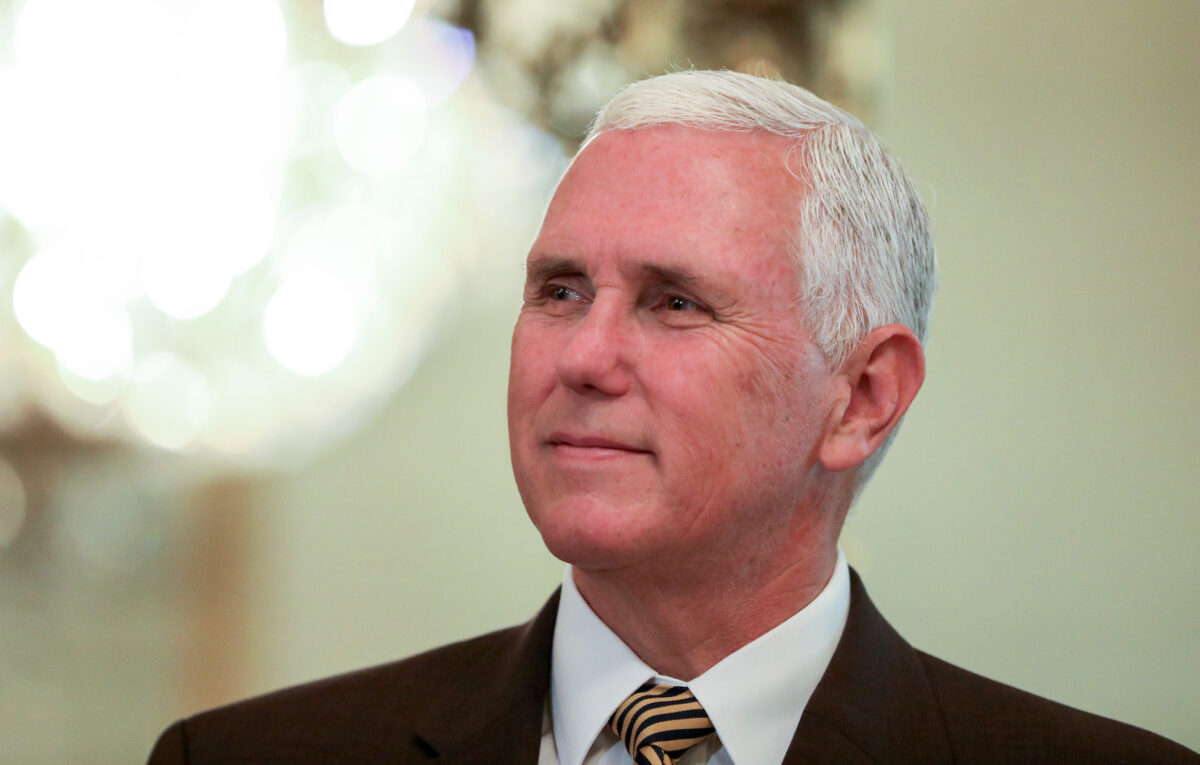 Hours after a nationally televised address by President Donald Trump on Wednesday confirming that no Americans died in the Iranian missile strike, a briefing was held with congressional leaders.
Sen. Mike Lee (R-Utah), who attended the briefing, said the Trump administration provided too few details about the strike. "It is not acceptable for officials within the executive branch of government—I don't care whether they are with the CIA, with the Department of Defense, or otherwise—to come in and tell us that we can't debate and discuss the appropriateness of military intervention against Iran," he said.
During the Fox interview, Pence responded to Lee's criticism, saying both he and Trump "have immense respect for Senator Mike Lee. He is a great conservative and a great leader. But we've had differences on U.S. policy in the region."
Elaborating on what was said during the briefing, Pence said U.S. officials received information that Soleimani was traveling in the region to prepare "for a larger attack on American forces and American personnel" after U.S. forces launched strikes on Iran-backed Iraqi Shia militia forces. Soleimani, who headed the Quds Force, was killed in a drone strike near the Baghdad airport.
"It was real-time information that was developed. The leadership in Congress and the House and Senate has seen this intelligence. And, frankly, the most compelling intelligence to support the fact that there was an imminent attack being developed by Qassem Soleimani is, frankly, too sensitive to share broadly. It would compromise sources and methods," Pence remarked.
Soleimani's death came days after the U.S. Embassy and Green Zone in Baghdad were stormed by mobs of supporters of Iran-backed militias—a response to the U.S. bombing of those militia's sites.
The U.S. Department of Defense also said Soleimani was preparing imminent attacks.
"We knew his history, and importantly, we knew his future," Army Gen. Mark A. Milley, the chairman of the Joint Chiefs of Staff, said in a statement. "We would have been culpably negligent to the American people had we not made the decision we made," he added.