The Biden administration is having trouble accessing the logs that show who visited the White House during the Trump administration.
"We cannot" access the logs, White House press secretary Jen Psaki told reporters on Wednesday.
"That is under the purview of the National Archives. So I'd certainly point you to there," she added.
A National Archives and Records Administration (NARA) spokesperson told The Epoch Times via email: "Section 2205 of the Presidential Records Act (44 U.S.C. 2205) allows Congress, Federal Courts, and the incumbent President to request access to the Presidential records of former Presidents from NARA.  NARA generally treats such 'special access requests' as confidential."
Secret Service agents maintain a list of who visits the White House and other Executive Branch buildings. The service says it regularly transfers the list to the White House Office of Records Management.
During the Trump administration, officials opted to keep the logs for the White House shielded from the public, a departure from the previous administration.
A court ruled in Judicial Watch v. U.S. Secret Service in 2013 that the White House could keep logs secret. Then-District Judge Merrick Garland, a Clinton nominee, stated in part that allowing Freedom of Information Act (FOIA) requests for the logs "could substantially affect the president's ability to meet confidentially with foreign leaders, agency officials, or members of the public."
A woman challenged the Trump administration's shielding of logs in 2017 after her FOIA request was denied. An appeals court upheld the 2013 decision.
"We conclude that the visitor logs that the plaintiffs seek are not agency 2 records subject to FOIA and that the plaintiffs failed to state a claim under" the Presidential Records Act and the Federal Records Act, the judges wrote.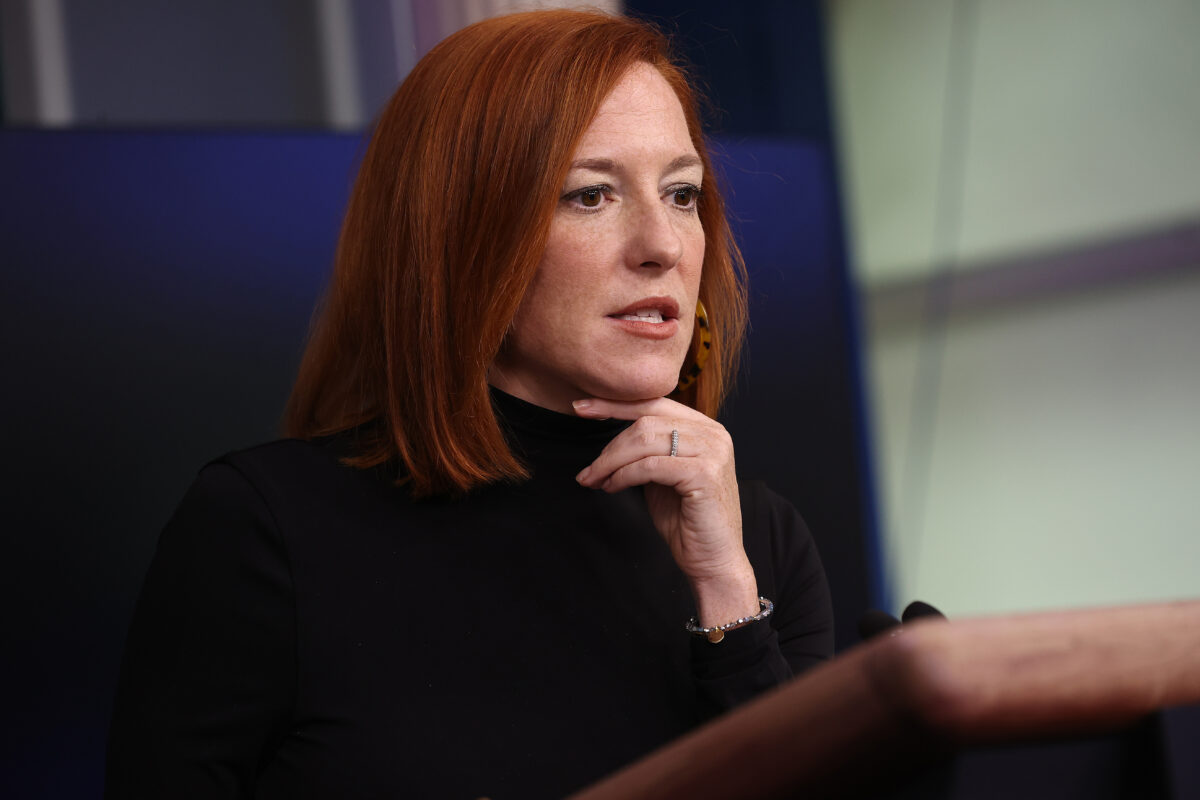 The ruling came after the administration settled a separate suit, agreeing to publish some logs. Those included visitors to the White House Office of Management and Budget.
Psaki's assertion that the Biden administration doesn't have access to the logs came a day after she said she hadn't had a chance to talk with team members about whether they had access.
"I mean, we obviously know what information is put in from visits—people who come to visit, and we have the ability to release that over the coming months. I'm not aware of an assessment of that, but I will also ask our team if we have access to them or if there's a plan to look at them," she said.
The Biden administration plans on making visitor logs public, Psaki previously said.
The plan is to release the logs on a quarterly basis, she told reporters Wednesday.