Joe Biden pushed conspiracy theories late Wednesday when he claimed President Donald Trump is going to try to "steal" the upcoming presidential election, White House press secretary Kayleigh McEnany said.
"That's a ridiculous proposition." McEnany said during a virtual appearance on Thursday on Fox News' "America's Newsroom."
"This president's looking forward to November," she added. "This president's hard at work for the American people, and leave it to Democrats to go out there and grandstand and level these conspiracy theories."
Biden appeared on "The Daily Show" and claimed that Trump would "steal" the election if he sees Biden winning.
"This president is going to try to steal this election. This is a guy who said that all mail-in ballots are fraudulent," said Biden, who recently clinched the Democratic nomination.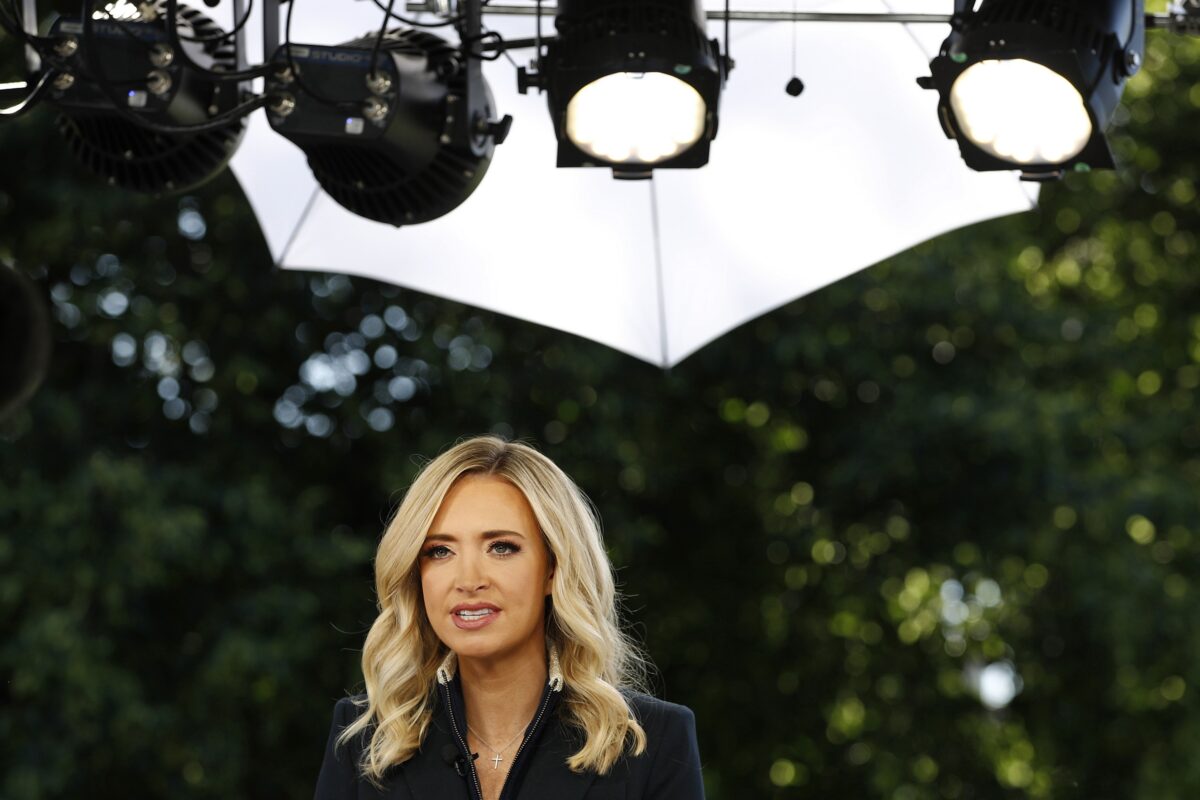 Trump has spoken out against widespread mail-in ballots, which research indicates are ripe for fraud.
Asked if he was concerned that Trump would refuse to leave if he lost, Biden said he was proud of four former top military officers going public with harsh criticism of Trump.
"You have so many rank-and-file military personnel saying, 'Whoa, we're not a military state, this is not who we are.' I promise you, I'm absolutely convinced they will escort him from the White House in a—with great dispatch," he added.
It wasn't clear where the theory stemmed from.
Trump has faced opposition from military officials in recent days.
Joint Staffs Chairman Mark Milley, the top ranking military officer in the nation, said Thursday that he shouldn't have walked with the commander-in-chief from the White House to St. John's Church.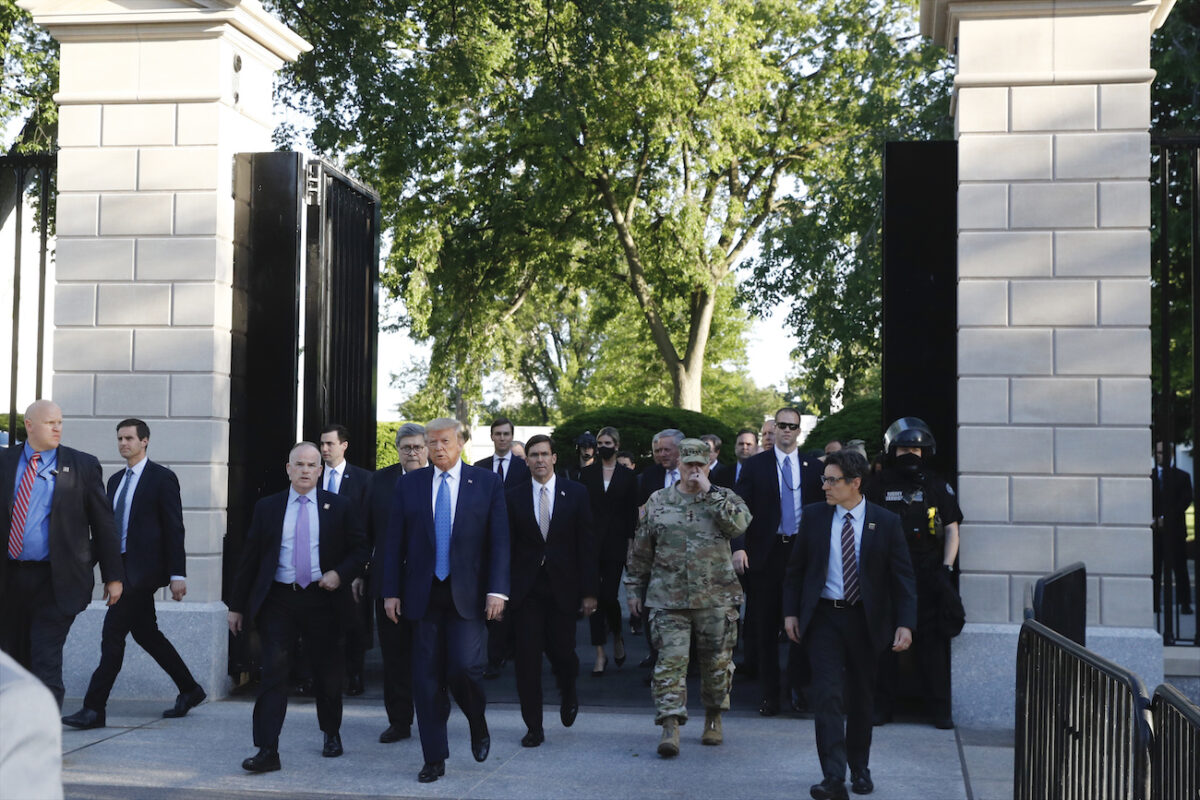 Milley said his being part of the group, which included Secretary of Defense Mark Esper and Attorney General William Barr, "created a perception of the military involved in domestic politics."
"As a commissioned uniformed officer, it was a mistake that I have learned from, and I sincerely hope we all can learn from it," he added.
Milley was nominated by Trump in 2018 and confirmed to the position by the Senate in July 2019.
Esper, asked recently if he regretted walking with Trump, didn't answer directly, while Barr said in an interview with Fox News that the trip was appropriate.
"The president of the United States should be able to walk one block from the White House to the church of the presidents," he said.