While President Donald Trump was in Beijing, he and Chinese leader Xi Jinping announced that $250 billion worth of business deals were signed between the two countries, though some were long in the making before Trump's visit, and many of the deals were non-binding.
Most of the deals involved Chinese investment in American energy and agricultural products, or American energy companies doing business in China.
The move was China's way of showing it was willing to address the U.S.–China trade deficit, which reached $347 billion last year, according to the U.S. Department of Commerce statistics.
The deals included a memorandum of understanding with Chinese state-owned energy company China Energy Investment Corp. to invest $83.7 billion in shale gas, power, and chemical projects in West Virginia. Meanwhile, state-owned oil company Sinopec agreed to help develop a $43 billion natural gas project in Alaska.
The American soybean industry also signed letters of intent to sell $5 billion worth of soybeans to China, and major Chinese online retailer JD.com agreed to buy over $2 billion worth of U.S. food products.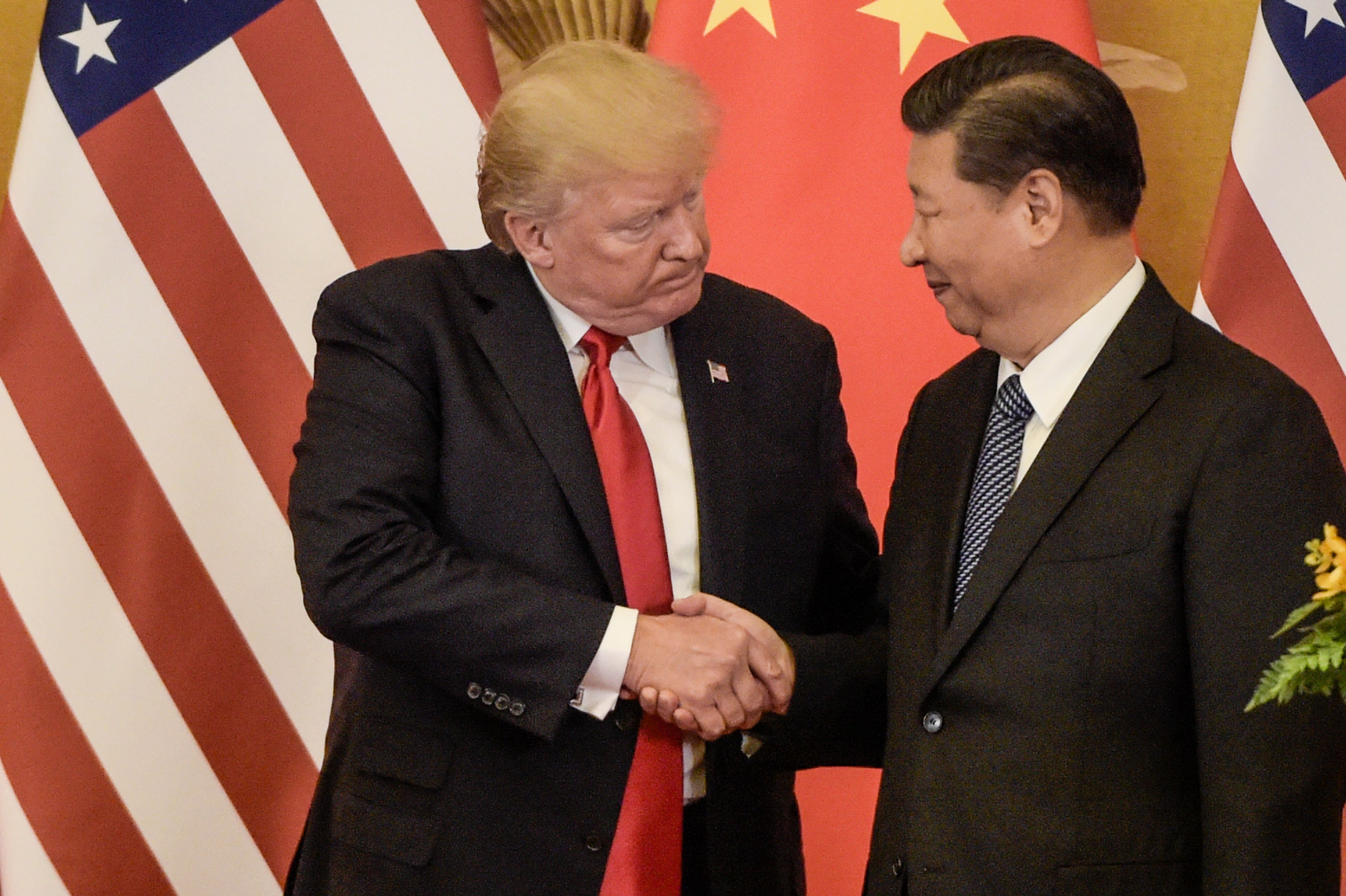 In his public remarks in Beijing, Trump was careful with his words, noting that he wanted "a fair and reciprocal" trade relationship with China. He stopped short of blaming the country for the trade imbalance.
"After all, who can blame a country for being able to take advantage of another country for the benefit of its citizens? I give China great credit," he said, adding that past U.S. leaders failed to do their part. "In actuality, I do blame past administrations for allowing this out-of-control trade deficit to take place and to grow."
Despite the massive business deal, greater problems with China's policies remain unaddressed.
State Secretary Rex Tillerson acknowledged as much when he addressed the press in Beijing, noting that "there's still a lot more work to do" and that the Chinese side was also aware of that.
One of the looming problems is intellectual property (IP) theft. According to the U.S. Commission on the Theft of American Intellectual Property, the annual cost of IP theft could reach as high as $600 billion.
And China is the world's biggest culprit. The Commission found that China's industrial policies maximize the "acquisition of foreign technology and information." Also, China continues to steal trade secrets from U.S. companies operating within its borders, often through pressuring them to transfer IP.
In August, Trump signed a memorandum to investigate whether China's trade policies encourage the theft and forced transfer of American intellectual property.
Personal Relationship
The two leaders seem to hit it off well. Trump called Xi "a very special man," and noted that their dinner on Nov. 8 was supposed to last about 25 minutes, but they ended up chatting for about two hours. "We enjoyed every minute of it," he recalled to the press before a meeting with Xi on Nov. 9.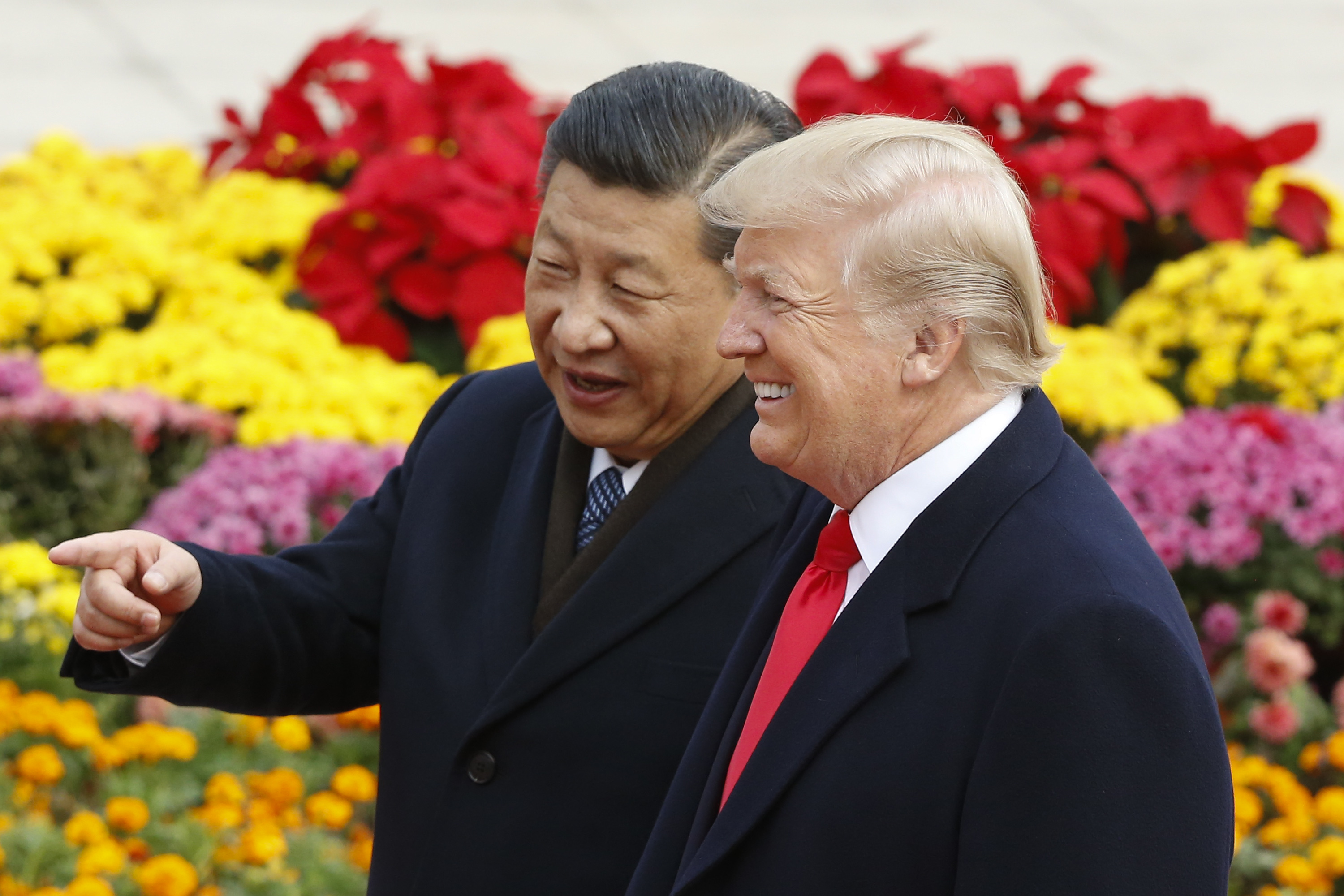 Meanwhile, Xi was courteous and diplomatic with his words, noting that "the Pacific Ocean is big enough to accommodate both China and the United States" in a joint press statement.
Reuters contributed to this report.