While the Caribbean region strives to recover from the devastating effects of Hurricanes Irma and Maria, Chinese state media have exploited the disaster, using it to spread anti-U.S. propaganda.
On Sept. 24, the state newspaper People's Daily published an article claiming that U.S. military withdrew from the island of Dominica after Hurricane Maria hit, while the Chinese authorities rescued people right away.
"The powerful motherland will never leave behind any compatriot," read a post on the People's Daily official Weibo account, China's equivalent to Twitter.
In fact, the U.S. military has been actively providing disaster relief to the region since Sept. 15, according to updates on the website of the Southern Command division, which is assigned to operations in the Caribbean, Central America, and South America.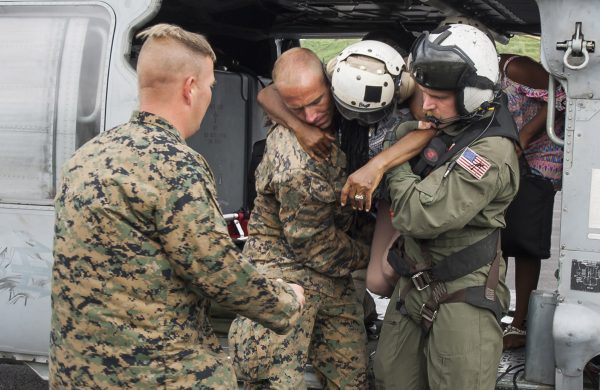 The Joint Task Force-Leeward Islands, comprising 1,100 personnel, was established as a disaster relief team specifically to aid St. Martin and Dominica. It has provided drinking water and relief supplies, in addition to evacuating people by aircraft.
The task force began evacuating U.S. citizens from Dominica on Sept. 24.
In Puerto Rico, a U.S. territory that was heavily hit by Maria, 10,000 federal personnel have been deployed, including 7,200 troops.
And in the U.S. Virgin Islands, troops have been rescuing survivors, providing medical aid, and distributing food and water.
Meanwhile, the Chinese rescue effort mentioned in the state media report was a private vessel rented by China Railway Construction Corporation, which was building a gymnasium on Dominica. The ship mostly carried employees of the state-owned firm.
Annie Wu contributed to this report.