Commentary
Western Australia (WA) was one of the first jurisdictions in Australia to impose mandatory vaccination, with about 85 percent of WA's workforce—more than one million workers—presently needed to receive a third COVID-19 booster vaccination.
These workers are now required to get a booster shot five months after their second dose after official "health advice" reduced the time frame down from six months.
The state also recently recorded a single new case of COVID-19 and this has been the justification behind WA Premier Mark McGowan's decision to extend restrictions and cancel New Year Eve celebrations again.
After almost two years of restrictions, West Australians were hoping this coming year would be the start of a normal life. But those hopes were dashed by new draconian rules enacted just before Christmas, which will continue until at least Jan. 4.
These rules will have a devastating effect on the retailers, suppliers, and contractors who had been engaged to put on end of year events. And yet, the premier claims that they are necessary after one new COVID-19 case—a woman in her 20s who was a close contact of a French backpacker who tested positive on Dec. 23.
It is about time we demand the end of counting daily case numbers. The virus is here to stay and we must learn to live with it. As long as the elderly and frail are protected, the rest of us should be able to get on with our lives and trust our immune system to do its job.
However, McGowan wants to eliminate the virus entirely. He stated on Jan. 8: "We need to eliminate it. We are an island. We need to use our advantages to eliminate the virus."
As a result, the WA government has, three times in a row, locked up two million people in their homes over fears of community spread of coronavirus due to a few positive cases.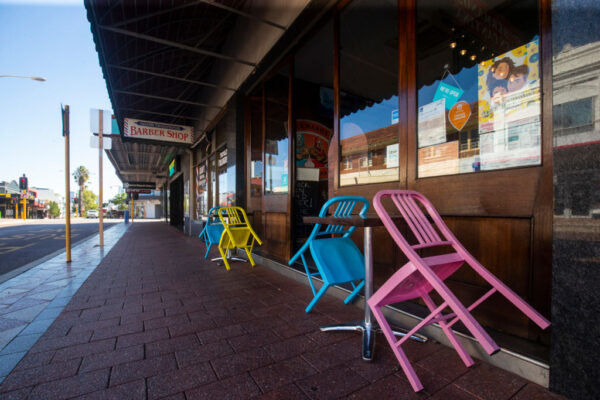 Richard Muller, emeritus professor of physics at the University of California-Berkeley, thinks it is "extremely likely" that COVID-19 was deliberately created in China at the Wuhan Institute of Virology. Of course, one prevailing theory is that COVID-19 "escaped" from that CCP (Chinese Communist Party) virus lab accidentally.
Beijing still needs to come clean on the origins of COVID-19. Instead, the regime has reverted to "economic coercion to bully and intimidate Australia," according to French President Emmanuel Macron, who described such tactics as a "blatant breach of international law and declared France stood with Australia."
Nevertheless, McGowan has been warning Australian federal leaders against "provoking" Beijing from as far back as May 2020. In fact, a video has recently emerged from a February 2020 meeting involving the premier and officials from the Chinese Consul General in Perth.
In this video, McGowan and all present in Chinese, exhort: "Go Wuhan! Go China! [China] First!"
This was only a few days after COVID-19 started to wreak havoc in China around the world, Australia included.
McGowan has also been praised by Beijing's foreign ministry spokesman Zhao Lijian for his loyal support of CCP interests in Australia.
The WA Labor government has also appointed two pro-CCP community leaders to a paid advisory council. As stated by reporters Marta Pascual Juanola, Eryk Bagshaw, and Hamish Hastie:
In February, his government has appointed Dr Edward Zhang and Dr Ting Chen, as the only two Chinese community representatives, to his 15-member … policy advisory board where members can earn up to $385 per day.

Zhang … has condemned the [Australian] government's position on the disputed South China Sea. "We overseas Chinese are the first line of defence for our motherland," he said in 2016.
At an address on Dec. 1, McGowan told the Committee for Economic Development of Australia, that he planned to visit China once international borders reopened, lamenting the Australian government for causing a "more difficult" relationship with Beijing.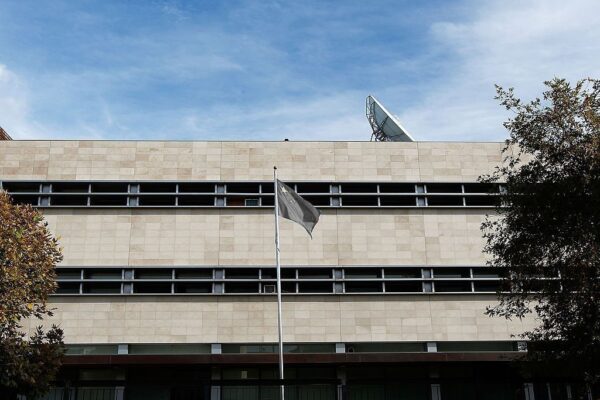 This comes after Australia's Defence Minister Peter Dutton expressed concern of "alarming" actions from Beijing's attitude to the South China Sea and Taiwan, and to its repeated cyber activities against foreign governments.
According to The Epoch Times reporter Daniel Khmelev,
The WA Labor government under McGowan has placed bilateral engagement with Beijing as a top priority, prompting criticism from groups speaking up against China's human rights abuses of Falun Gong practitioners, Uyghers, Tibetans, and pro-democracy Hong Kong activists.

McGowan has personally met with CCP officials or delivered speeches at CCP-organised events on at least 34 occasions since the start of 2016, with at least four visits to China between 2017 and 2019.
Australia needs to remain vigilant about the extent of foreign influence in the country and how it is steering our politics.
The 2018 Foreign Influence Transparency Scheme (FITS) was introduced for this express purpose to "provide the public with visibility of the nature, level and extent of foreign influence" in government, according to the website of the federal attorney-general.
McGowan's actions and direct opposition to Australia's federal foreign policy stance on Beijing certainly warrants consideration of FITS status.
This is even more critical at a time when COVID-19 has caused major disruptions, and exposed fissures, in our federation and society.
Views expressed in this article are the opinions of the author and do not necessarily reflect the views of The Epoch Times.