Commentary
Where the recent escalation of tensions will end must be a question being asked frequently in the Chinese leadership compound at Zhongnanhai in Beijing. Though unacknowledged by Beijing, China's increasingly strident verbal and military actions in support of its desire to annex Taiwan, by force if necessary, have resulted in closer Taiwan-Japan relations and of both with the United States that are worrisome to the Chinese leadership.
At the end of August and, significantly, at Japan's suggestion, representatives of its perennial ruling party, the Liberal Democratic Party (LDP), met with their counterparts in Taiwan's ruling Democratic Progressive Party (DPP) in a first-ever security dialogue—the kind of 2+2 dialogue usually reserved for heads of state and their defense ministers. Except that in theory Japan does not regard Taiwan as a country and China takes offense at the slightest suggestion that it is, with Japan usually careful to emphasize that its relations with Taiwan are people-to-people and economic in nature.
After the closed-door virtual meeting, a DPP legislator told reporters that possible U.S.-Japan-Taiwan collaborations were discussed as well as the "potential cooperation of Japan, Taiwan, and a third place" but, citing the sensitivity of the matter, declined to go into further details. Not all security matters are military in nature, and Japan, with its important electronics and automobile industries, is facing a critical shortage of computer chips; while Taiwanese companies, particularly Taiwan Semiconductor Manufacturing Company (TSMC), are the world's leading producers thereof. TSMC is finalizing plans to build its first chip facility in Japan. Taiwan in turn has obtained Japan's support for participation in the Comprehensive and Progressive Agreement for Trans-Pacific Partnership (CPTPP), which is crucial to its desire to lessen its economic dependence on China.
In early September, a forum on the 2+2 dialogue held afterward in Taipei had an unexpected virtual guest: Deputy Defense Minister Nakayama Yasuhide telephoned, saying that the fates of Japan and Taiwan are intertwined, likening their geographic closeness to the distance between the tip of the nose and the lips, and adding, "People say we are like friends, but we are not, we are family." As many in the audience would have known, in the contentious period when Japan was deciding to formalize relations with communist China in 1972, Nakayama's father, Masaaki, was one of five Diet members who stood resolutely against normalization until the end. His son said that Japan today should reconsider whether the 1972 diplomatic arrangement, which broke formal relations with Taiwan, really serves the nation's interests now in light of the aggressive posture taken by China toward its neighbors. And a few days later, at a ceremony for the opening of a Taiwan Japan Academy in Taipei, a DPP legislator reiterated calls for Japan to introduce a Japanese version of the United States' Taiwan Travel Act to facilitate mutual visits by senior officials of both countries.
Despite the recent flurry of meetings, the momentum for closer Japan-Taiwan relations has been building for some time. Symbolically, President Joe Biden's first foreign guest following his inauguration was Prime Minister Yoshihide Suga, with the two affirming their common interest in peace and stability in the Taiwan Strait, marking the first time a Japanese prime minister had spoken out in a communique with the United States on Taiwan since Richard Nixon's meeting with Sato Eisaku in 1969. Suga dodged the question of Japanese willingness to join in the defense of Taiwan, reportedly saying afterward that the joint statement did "not presuppose military involvement at all," though, according to Nikkei, he did tell his aides that "the Senkakus [which Biden had re-pledged to defend against Chinese takeover] and Taiwan are linked."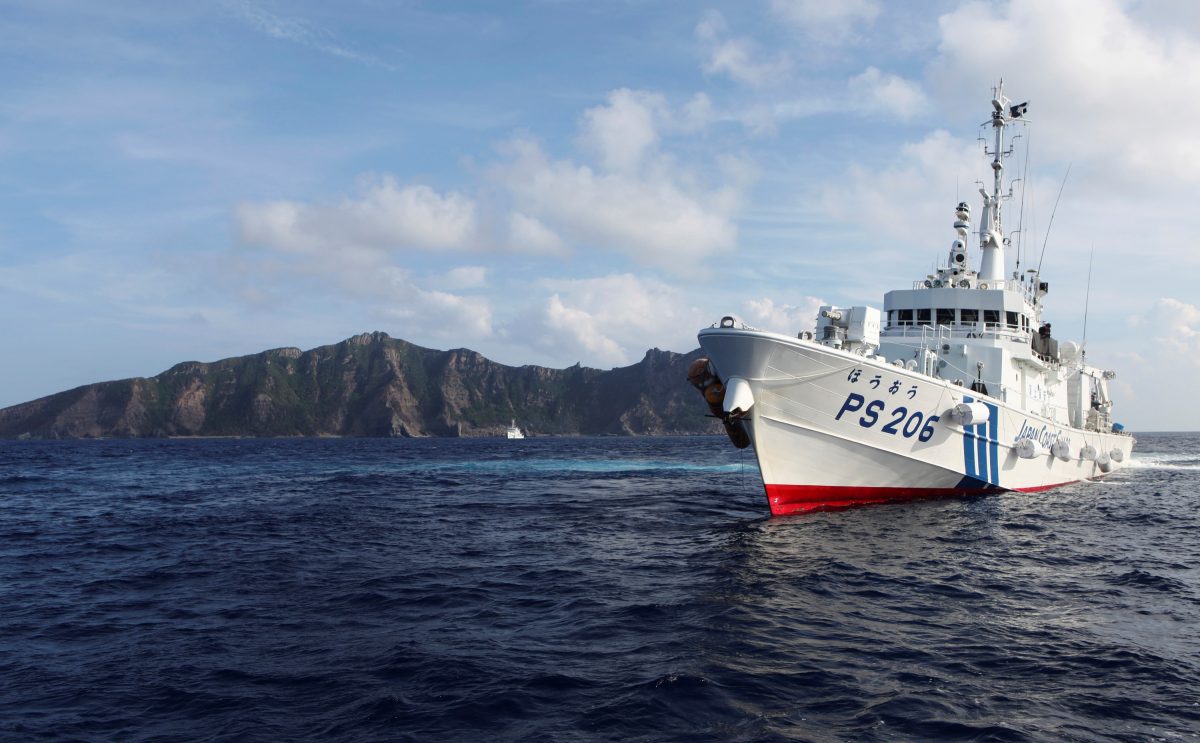 In May, a retired Ground Self Defense Force [Japan's euphemism for its army] officer described a Taiwan emergency as a Japan emergency "since the two islands are part of the same combat theater" and urged Tokyo to develop a deterrent credible enough to convince China that armed clashes would be unproductive and irrational. A joint statement proposed by Japan to the European Union, and passed unanimously, emphasized the importance of peace and stability across the Taiwan Strait and called for "enhanced cooperation for a free and open Pacific."
In June, the LDP's Foreign Affairs Division proposed updates to the U.S.-Japan defense guidelines focused on contingencies during a conflict in the Taiwan Strait. And a retired Air Force Self Defense Force lieutenant general argued that the loss of Taiwan would leave a hole in the middle of the first island chain that would enable China to reach its goal of dividing the Pacific by 2049. The general advocated that Japan and the United States create a comprehensive plan for contingencies in Taiwan before their next two-plus-two meeting, and that Japan increase its defense spending to 2 percent of GDP, meaning double what it is now.
And a professor at Tokyo University, Japan's most prestigious institute of higher learning, urged the government to end its policy of self-imposed restraints on official interactions with Taiwan for fear of offending Beijing. No productive discussion about the future of East Asia could, he opined, ignore the existence of Taiwan's thriving democracy and an economy that included the world's top chipmakers.
In a June interview with Bloomberg, Defense Minister Kishi Nobuo, who is generally considered to be a contender for prime minister in the future, said explicitly that the security of Taiwan is directly connected to that of Japan, and that Tokyo was closely watching China-Taiwan ties as well as Chinese military activity. And in an address to the Hudson Institute in Washington, Nakayama Yasuhide foreshadowed his August statement when he said it was necessary for countries, including Japan and the United States, to "wake up" to Beijing's pressure on Taiwan and protect the island as a democratic country.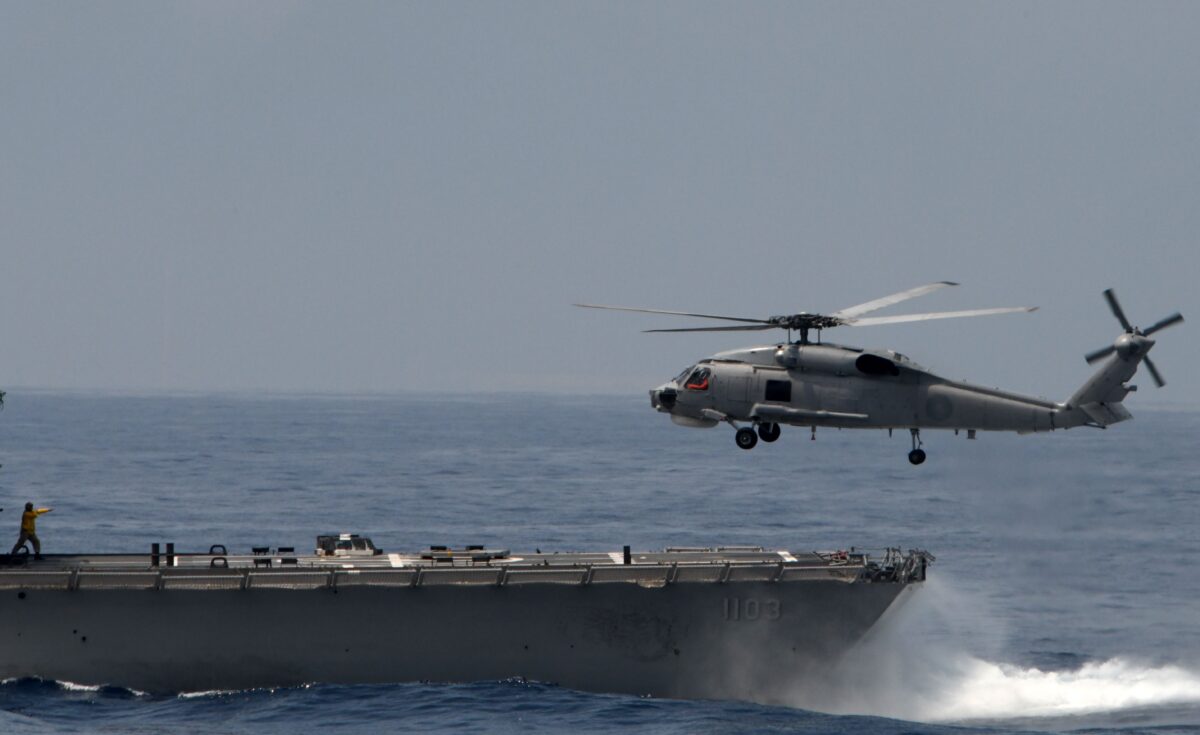 At the end of the month, London's Financial Times reported that the United States and Japan had been conducting war games and joint exercises in the event of a conflict with China over Taiwan, including top-secret tabletop war games that have been portrayed as disaster relief training. The paper cited a former U.S. official as saying the eventual goal is to create an integrated war plan for Taiwan. In July, then Deputy Prime Minister Aso Taro said that if China were to invade Taiwan, the move could be interpreted as a threat to Japan's survival, thereby enabling the SDF to be deployed under laws that were enacted in 2015.
China has so far reacted sharply, but so far verbally, objecting, for example, to Japan's 2021 Defense White Paper which, among myriad other irritants, stated for the first time that "stabilizing the Taiwan situation is crucial to the stability of Japan's national security and that of the international community." Even more annoying was the release of a shorter version of the White Paper aimed at elementary and high school students, which a Chinese foreign ministry spokesman described as an attempt to poison young minds.
The Chinese State Council's Taiwan Affairs Office objected to "the latest moves by multiple Japanese government officials who have openly referred to Taiwan as 'a country'" and, writing in China's leading military newspaper, a Chinese Academy of Sciences expert accused Japan of making "a wild bet on the Taiwan card." Such actions as sending vaccines to Taiwan and expressing concern about the Taiwan Strait situation in a two-plus-two meeting with Australia would send Sino-Japanese relations "back to the freezing point."
Social media and certain newspapers were less restrained. In response to Aso Taro's statement that the SDF could be called in to defend Taiwan, Global Times responded that if Japan involved itself militarily in the Taiwan question, it would be "digging its own grave." Japan's military construction on islands close to Taiwan was "cannon fodder": In time of war, they would suffer immediate saturation attacks, with China's DF-17 hypersonic missile "very suitable for the task." And a film shown on Chinese television a few days later said that if Taiwan intervened militarily on the side of Taiwan, China should be exempted from its pledge on the no first use of nuclear weapons. The film included several shots of the devastation of Hiroshima after the 1945 nuclear blast, of Japanese cruelty to Chinese civilians during World War II, and of the Japanese fleet destroying Qing Dynasty warships in 1895.
The outcome of these increased tensions is impossible to predict. A worst-case scenario of kinetic conflict breaking out, whether by design or accident, cannot be ruled out. Yet all three parties, and the United States, have reason to be cautious. Even China, easily the most powerful regional player, faces uncertainties due to rumblings of discontent over Xi Jinping's centralization of decision making in his hands and failure to designate an heir, a sputtering economy, and rising international pushback against its assertive activities. Japan is aware that trade with China is a major reason for its economic prosperity. And Taiwan, though the overwhelming majority of its population opposes annexation by China, also worries about becoming a proxy victim in a larger great power confrontation.
Beijing could reduce tensions by reducing its incursions into waters claimed by Japan and its flyovers into Taiwanese airspace. But will it? Within China, there is speculation that Beijing's comparative official restraint (as opposed to that of social media and certain newspapers) is connected to its desire to host a successful winter Olympics, since there has been talk of boycotting the games due to human rights considerations, and for a peaceful atmosphere before the 20th Party Congress of the Chinese Communist Party, at which time we will see if Xi takes the third term to which he is now constitutionally entitled. If so, the time for restraint will end in late fall 2022. Even so, speculates one Chinese analyst, Tokyo will not formally reverse its one-China policy, which Beijing has repeatedly warned would result in immediate retaliation, but will instead constantly test China's bottom line. Nor will Taiwan, which can also be expected to test China's bottom line, declare formal independence.
Views expressed in this article are the opinions of the author and do not necessarily reflect the views of The Epoch Times.