Andrew Brethour has been a major force in the sale of new construction real estate for more than 50 years. His company, PMA Brethour, originally founded by his father Riley Brethour, has grown into an international company with offices in the GTA, Ottawa, Calgary, San Francisco and Florida, selling over 3,000 homes annually for more than 50 different clients.
Epoch Times caught up with Brethour at his Markham office. We wanted to learn from the expert himself exactly where Chinese are buying in the GTA.
In advance of our meeting, Brethour's team prepared a map that shows the Chinese population in the top five municipalities.
Chinese comprise the second largest single ethnic group in Toronto, surpassing over 600,000 people. (The Indian population is the largest ethnic group with close to 900,000 people). In the GTA, the largest concentration of Chinese is Markham at 39 percent, followed by Richmond Hill at 24 percent, Stouffville and Toronto at 11 percent, and Aurora at 7 percent.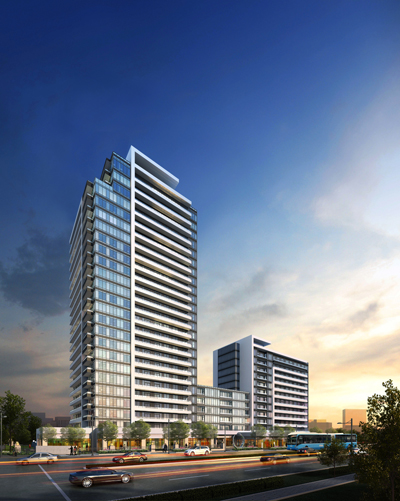 In the past five years, the population of the GTA has risen roughly 7 percent, but the number of East and South East Asians in the GTA has risen by 11.3 percent. This is a great boost to the population in the GTA and it's helping to raise the price of homes in the region.
Forty-one percent of Chinese immigrants who came to Canada in 1996 settled in the Toronto area. Compared to Vancouver, the other magnet for Chinese immigrants, Toronto housed more of those born in Hong Kong and Vietnam and those landed between 1985 and 1990.
Respectively, 46 percent and 47 percent of the Chinese immigrants born in Hong Kong and Vietnam settled in Toronto, as opposed to 38 percent and 25 percent of those born in Mainland China and Taiwan. Also, 46 percent of the Chinese immigrants arriving in the 1985-90 period settled in Toronto, whereas only about 40 percent of those who came both before (1968-84) and after (1991-96) chose to make Toronto home. (Lucio Lo, Department of Georgraphy, York University 2003)
"The first noticeable wave of Chinese came to Toronto in 1997 after the transfer of Hong Kong to the Chinese government," Brethour said.
"I can remember at that time speaking with groups that would come over and they would say "What is the best street? Meaning what is the wealthiest street? Unquestionably it was Bayview Avenue. Bayview took on the status of an urban legend—it became part of the culture. Bayview was the place to live."
Today however, we see more growth north and east of Bayview.
Why? Brethour believes that a major catalyst for this growth was the creation of the Pacific Mall in the early 2000's. Located at Steeles and Kennedy Road in Markham, the Pacific Mall became the centre of Chinese culture for the Chinese community. Not all new immigrants could afford Bayview and York Mills; the Bayview corridor attracted wealthier Chinese while the more modest money was drawn to Markham.
New immigrants tend to settle in like-minded neighbourhoods, seeking shopping, food, and culture that is familiar to them.
"Where Chinese are buying always represents good value," says Brethour. "They are much more analytical. If Asians are buying in a particular area or community, it must be a good value. They have a marvelous commitment to real estate."
We asked Brethour where he believes growth is headed.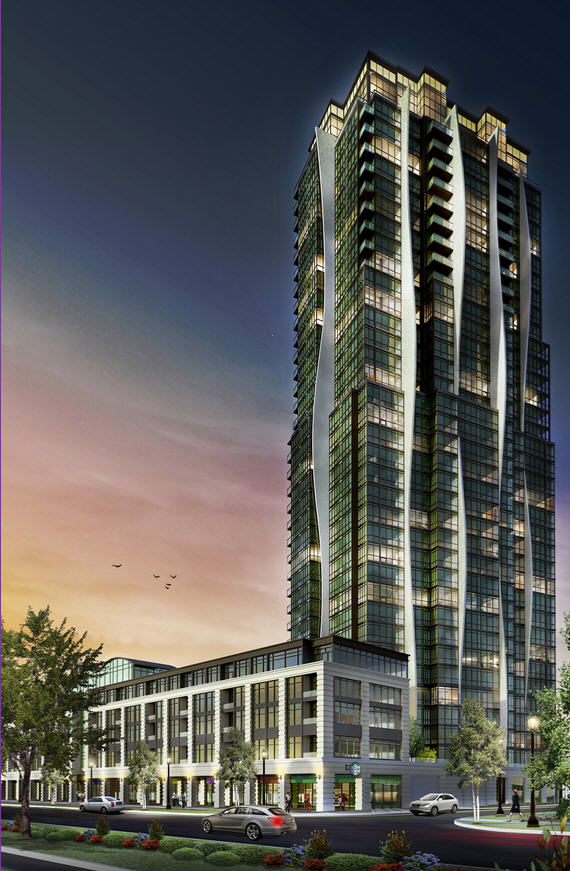 "I think it stays along the particular pattern that it is right now. The concentration will remain in the neighbourhoods that already exist. The biggest growth will be in East Gwillimbury, just north of Newmarket. That's the next wave of land supply. In the next five years East Gwillimbury will show significant growth of Chinese communities," he said.
"Woodbine Avenue is now becoming a second Bayview—certainly for shopping at this point more than residential, mainly because of its proximity to the 404."
As for why growth is going north and not east, Brethour explains that it is due to the restricted transportation in the east. Most of the transportation infrastructure has happened in the west end—the east is sorely under-serviced. He believes that as the 407 connects and impacts Simcoe and Oshawa in 2016, we might see a change.
Chinese immigration to Canada continues. Toronto consistently gets more than 50 percent of the Chinese immigration—a percentage that translates into about 70,000 people every year. This makes Toronto unique; it is the only city that gets that kind of growth every year.
Why Toronto? Why not Montreal or Winnipeg?
"Toronto is the financial capital of Canada," said Brethour. "Forty percent of Canada's GNP originates in Toronto. The Chinese are hard-working, entrepreneurial, intellectual, family-oriented—it's a natural thing for Chinese to come here. The Chinese also have strong values in education and Toronto is the centre of higher learning in the country."
Certainly Chinese home buyers have impacted significantly on the Toronto real estate scene and Brethour sees no indication that this will change anytime soon. Toronto and the GTA offer excellent places to live, to work, and to play.
"Toronto as a city of the world is one of the greatest places to live," Brethour notes. "It's because of the mix of ethnic communities that have made Toronto their home. The various ethnicities bring such richness, diversity, interest, ideas and creativity to the city. Today Toronto is vibrant, alive, different."
Judy Hazan is an experienced writer for the real estate industry based in Toronto.