When Caught, Corrupt Chinese Officials Just Switch Jobs
December 23, 2011 5:24 pm Last Updated: October 1, 2015 2:57 pm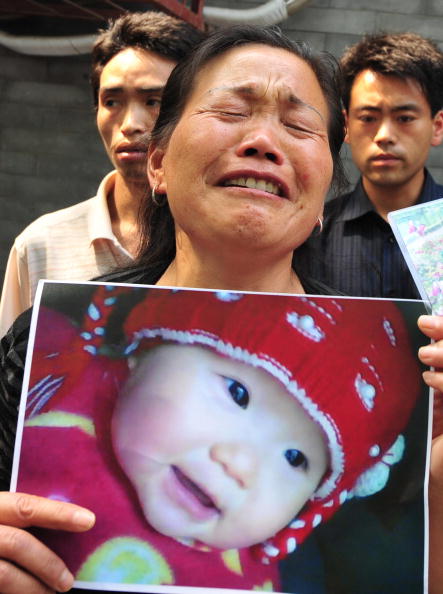 After houses were forcibly demolished in Yihuang County, Jianxi Province, desperate residents set themselves on fire to protest. The local Communist Party secretary and the magistrate were removed from their positions—apparently as a way of punishing them for driving locals to such extreme and tragic acts. But they were reinstated elsewhere before long, and the same pattern occurs regularly around China, in what observers say is a corrupt system that protects its own.
On Dec. 2, according to the official website of city of Fuzhou, Jiangxi Province, the two men were appointed new positions: Qiu Jianguo, the former party secretary, was made director of the Fuzhou Jinchao Economic Development Zone Administration Committee, and Su Jianguo, the magistrate, was made director of Highway Administration.
The three residents that were driven to self-immolation did not get any special treatment, however: one died from his injuries while the other two were hospitalized. Qiu and Su had been instrumental in orchestrating the seizure and demolition of their houses.
In another case, Bao Junkai was removed from his position as the deputy director of the Department of Supervision on Food Production of General Administration of Quality Supervision, Inspection and Quarantine, after a scandal of tainted baby milk powder in 2008.
On Dec. 17, China's Legal Daily reported that Bao had been appointed director and Party secretary of Entry-Exit Inspection and Quarantine Bureau of Anhui Province.
In yet another case, Wang Qin, a Party secretary was removed after he ordered a bloody crackdown against protesters in Wengan County, Guizhou Province—but he was soon reinstated as deputy director of the Qiannan Finance Bureau in the same province.
Such stories are common in China, where anti-corruption drives are often carried out for political reasons. Professor Shen Kui, of Constitutional and Administrative Law Research Center of Peking University, has examined the policy for reinstating Party officials. The only two related provisions make no distinctions between corrupt officials and those who are being reinstated for legitimate reasons—and there is no oversight of the Party's internal decision making.
In public statements, Party officials emphasize "political discipline," but when cadres violate disciplinary requirements they are simply shuffled to another position, critics say.
"There are no standards," professor Shen Kui said to Legal Daily. "Normal reinstatements are totally mixed up with abnormal reinstatements of officials. It's hard for the public to discriminate," he said, adding that the Party is not seen as credible in the eyes of most people.
Zhu Lijia, a professor at the Chinese Academy of Governance, told Legal Weekly that, "In modern democratic systems, the political life of a removed official is basically terminated. The chance of reinstatement is next to zero, because it is very difficult to get the trust again from the public."
Mao Zhaohui, director of the Anti-Corruption and Public Policy Institute at the People's University of China, said to Sound of Hope radio that the approach of reinstating corrupt officials has replaced criminal punishment. "It has even become a protective umbrella for certain corrupt officials and individuals," he said.
Shifting public officials out of the limelight after they have committed a crime, and then quietly reinstating them to another position a few months later, is like a paid vacation, he said.