Commentary
The year 2021 seemed to present a never-ending stream of worrying events out of China, from stock market delistings to floods and COVID-19.
The good news, though, is that 2022 promises to be even better. So what are the events and big stories we should be watching for in 2022?
The big story in China 2022 is the expected "election" of Chairman Xi Jinping to an unprecedented third term, officially breaking with Communist Party tradition after the Great Helmsman Mao Zedong. Although the Chinese constitution was changed, allowing Xi to stand for reelection, there has been no official word on whether he will be up for reelection. Unofficially there has been simmering discontent over the breaking of Party tradition and the strong arm authoritarianism governance of Xi. A third term would cement his grip over China and the Party, signaling the direction of China.
Debt is always a near constant to watch in China, but 2022 brings a few unique twists to this age-old story. It will be an "election" year in China, a period during which Beijing has historically raised lending and government stimulus significantly to ensure popular support. Couple that with a real estate sector on the brink of collapse and highly indebted local governments, a slowing economy that officials have promised to prop up and how officials decide to manage that balance will be a key story of 2022.
Expect the Beijing Winter Olympics to be a key political moment. With the stumbling diplomatic boycott of numerous countries of the Games in February, China is looking to pull off a flawless and calm event. With U.S. diplomats accompanying athletes to Beijing to ensure their safety and NBC—the U.S. Olympic broadcaster that's sounding more like CCTV than Western media—officials are hoping there will be no major hitches. However, with U.S.-led boycotts and the recently passed forced labor bill shadowing such a global public relations campaign, any small event could snowball into a big problem for Beijing.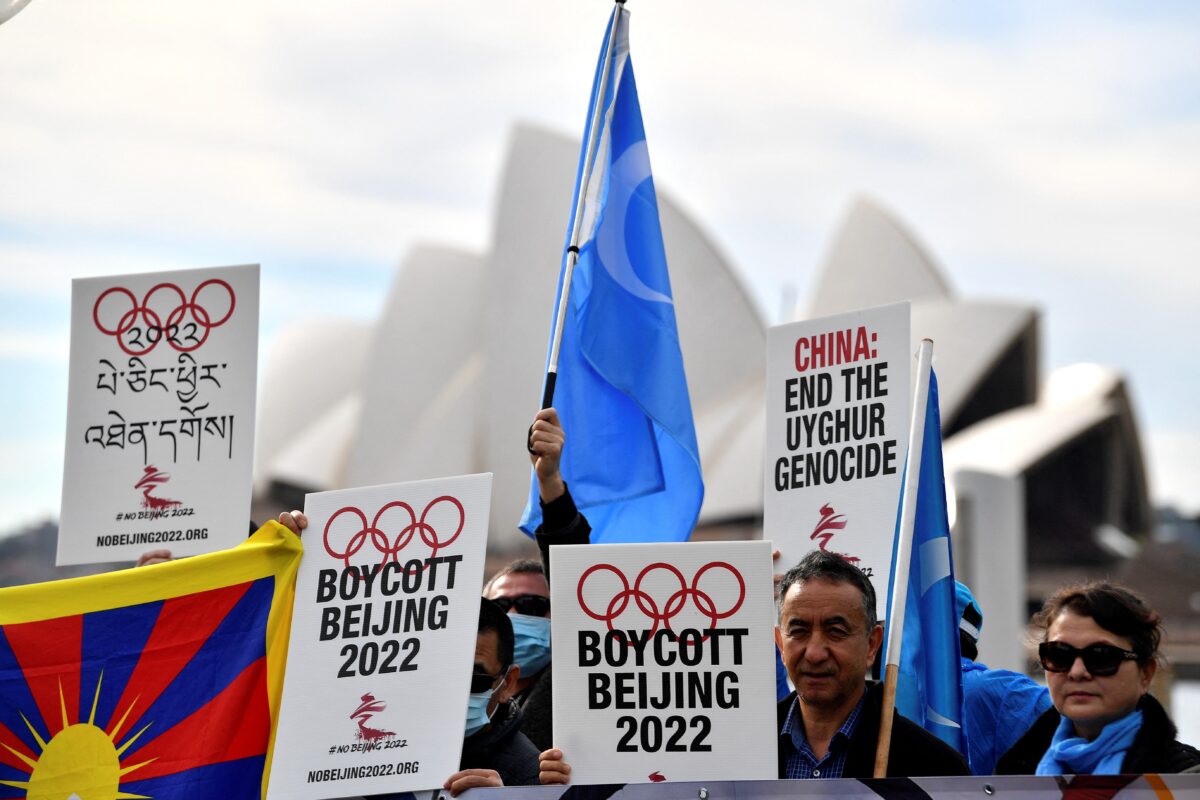 The spring and summer building season will be key to watch with 30 percent of the Chinese economy tied to real estate and infrastructure. Iron ore inventories and banking regulator statements indicate they expect construction to be crucial in helping stabilize China heading into the election in the fourth quarter. Especially with local government revenues highly dependent on land sales, running well below expectation in the second half of 2021, how real estate plays out in 2022 coming off a bad 2021 will impact how consumers and the Chinese Communist Party (CCP) view their accomplishments.
The ongoing battle over Chinese listings outside of China will play out in 2022. U.S. regulators have indicated that Chinese firms must become compliant or face delisting, while Beijing has been forcing Chinese firms to list more in friendly jurisdictions like Hong Kong. China, sitting on two strong years of export earnings, is flush with U.S. dollars, but Chinese companies needing hard currency to expand abroad and greater freedom have little interest in the constraints of listing in China. How the United States and China manage both domestic voices and diplomatic strategy will be key as the clock ticks on delisting.
More than specific events, we want to watch how the primary trend in China—increased authoritarianism and belligerence against those deemed challengers—plays out in 2022. The simple reality is that, under Xi's rule, China has become increasingly techno-authoritarian, coupled with an increasingly belligerent and expansionist foreign policy abroad.
Domestically, this has meant ramping up of political infighting and arrests of those perceived as enemies, and loyalists being shuffled into new positions. While Xi may be genuinely popular by some accounts, there is also deep concern about the direction of China. Just as we saw crackdowns on technology firms and leaders ostensibly bringing them under the state umbrella, what will be the next crackdown to extend the control of the state over all aspects of people's lives and firms' operations? The increasing expansion of state control over all aspect of its citizens' lives and the events that precipitates will remain the dominant ongoing story in China.
Internationally, this means how much the CCP threatens other countries. From China's increasing belligerence flying around Taiwan to demanding German firms stop working with Lithuanian companies, Beijing has declared its intention to demand compliance with firms, individuals, and countries alike—whether within China or around the world. While there has been some pushback, key powers from the United States to Europe seem content to do little beyond issue press statements of concern.
Fundamentally, however eventful the past few years—from Donald Trump to Hong Kong—2022 carries forward the same themes with some twists and shows little sign of easing the tensions that have brought us here.
Views expressed in this article are the opinions of the author and do not necessarily reflect the views of The Epoch Times.