As we say goodbye to the Year of the Dog, we welcome the Year of the Pig on Feb. 5. The Chinese people believe this year will bring prosperity and good fortune.
According to the Chinese lunar calendar, each year is related to a Chinese zodiac animal in a 12-year cycle. The 12 animal signs are rat, ox, tiger, rabbit, dragon, snake, horse, sheep, monkey, rooster, dog, and pig.
If you were born in 1935, 1947, 1959, 1971, 1983, 1995, 2007, and 2019 your Chinese zodiac sign is likely the pig. It is important, though, to consider the day of your birth in January or February in regard to the first day of the Chinese New Year.
Among all livestock, the Pig is the most inconspicuous, even dirty and cumbersome, but it is docile and kind. Its optimism is an expression of its simple and innocent personality. In fact, the Pig is quite intelligent and has a strong desire for knowledge. Although the Pig is slow to react, it is are very skillful, focused and diligent in completing a task.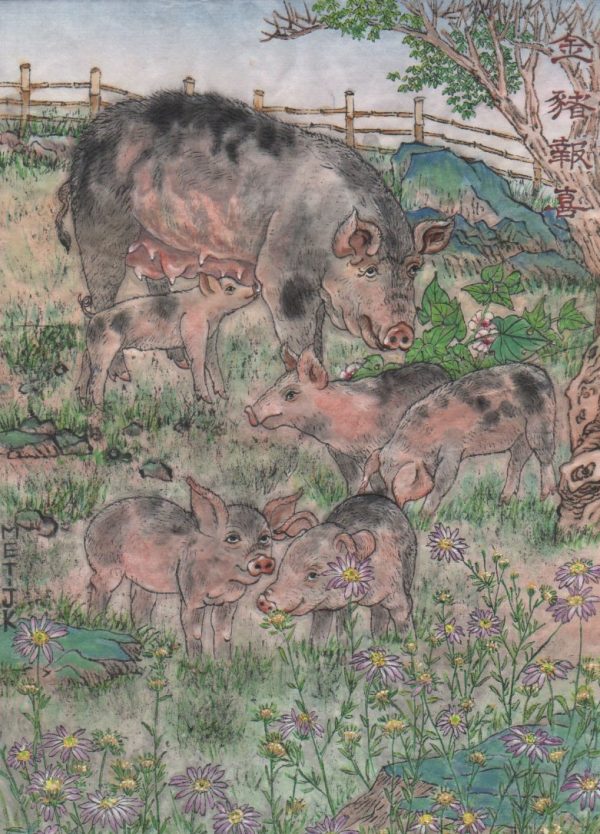 People born in the Year of the Pig are said to have the following traits:
Determined and Diligent
People born in the Year of the Pig are determined, strong-willed and diligent. They have high self-esteem and are also proud—they refuse to give up easily. They are determined to fulfill their goals—working hard and diligently—so nothing can stand in their way. Through hard work and determination, Pig people gain fortune and wealth. They despise the state of poverty which motivates them to strive for an ideal and comfortable life. They hope their loved ones can also share the same good life. This is closely related to the pragmatic character of the Pig.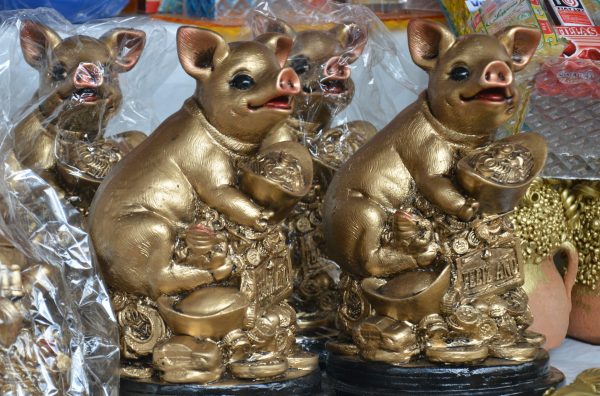 Honest and Straightforward
Honesty is one of the virtuous traits of people born in the Year of the Pig. The honest nature of Pig people allows them to be straightforward with others. They don't hesitate to give their honest opinion, but this can lead to arguments or conflicts with others if they speak carelessly or are unwilling to relinquish their stubborn views. Because they are honest, Pigs make great friends and can easily forgive others.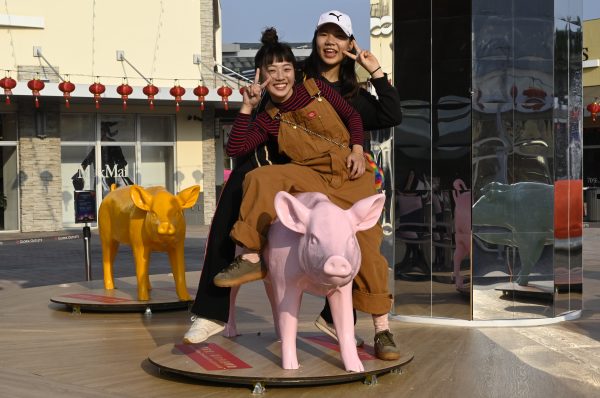 Caring and Generous
Pigs enjoy the good things in life and love to share it with others—they are caring and generous. Men who are born in the Year of the Pig are very caring and protective of their loved ones. They work hard to provide for their family. Women who are born in the Year of the Pig are lively and attentive, but they do not always express their true feelings. But in love, she will be totally devoted and faithful to the special one who can give her a sense of emotional and financial security. However, Pigs do not well with unrequited love.
Career
People born in the Year of the Pig are intelligent, dynamic but also self-disciplined. Some of the occupations that suit them are scientist, engineer, technician, doctor, writer, painter and musician. They can also be excellent performers in film and television.