Commentary
Huawei's financial report for the first half of 2021 shows a sharp decline in its revenue. The company's senior executives have talked about their difficulties on different occasions, revealing that Washington's sanctions and technology ban have significantly affected the Chinese tech giant.
On Aug. 6, Huawei disclosed its H1 financial report. According to a statement, the company generated $49.5 billion in revenue during the first half of 2021, with the largest decline coming from its consumer business revenue, which includes handsets—which fell to $20.9 billion from $39.5 billion in the first half of 2020.
Huawei's rotating chairman Eric Xu said the company wanted "to survive and do so sustainably," which implies that Huawei was hard hit by Washington's sanctions.
Huawei's revenue growth trend was curbed by the sanctions imposed by the United States in May 2019. Huawei recorded only a 3.8 percent increase in 2020, following a 19 percent increase in revenue in 2019.
"As the U.S. has imposed four rounds of sanctions over the past two years, our 5G smartphones are affected, and we have to go with 4G; and our 5G microchips are used like 4G," Richard Yu, Huawei's consumer business CEO, said at an event to mark the release of the company's latest flagship model P50 in July.
Yu's comments reveal that Huawei's core consumer business has been losing ground due to Washington's sanctions and export bans on Huawei.
It's been pointed out that P50-series phones suffer from a lack of adequate peripheral 5G parts, such as radio frequency filters.
"Huawei could no longer source bulk acoustic wave (BAW) filters from Broadcom and thus had to sell the P50 as 4G phones," Asia Times reported.
The report indicated that such filters convert electrical energy into acoustic or mechanical energy and are widely used for many new 4G and 5G bands.
According to a Chinese report, filters in China use either surface acoustic wave (SAW) technology or BAW technology, and their production is dominated by U.S. and Japanese manufacturers.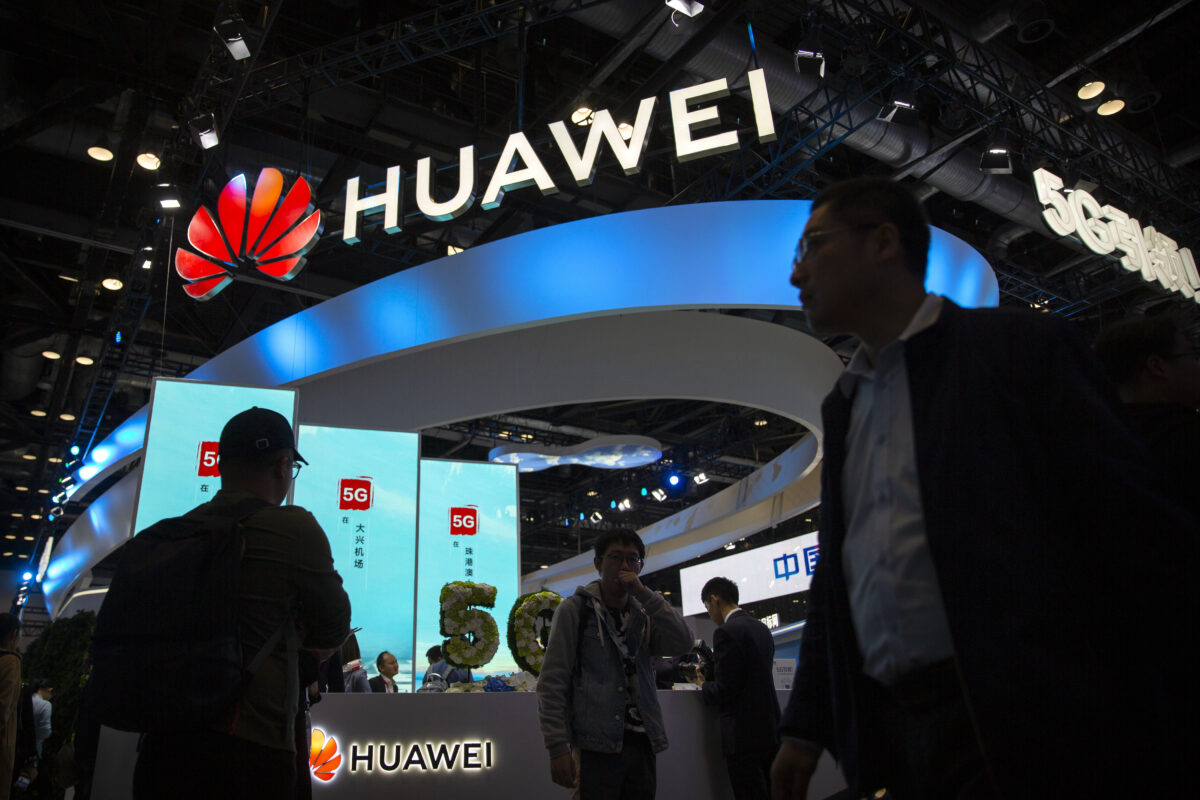 Murata Manufacturing Co., a Japanese manufacturer of electronic components, had a 50 percent global market share of SAW filters in 2020, according to its annual report. U.S. manufacturers of BAW filters, Broadcom Inc. and Qorvo, account for 87 percent and 8 percent of the global market of BAW filters, respectively.
China-made RFICs (radio-frequency integrated circuits) are used in 2G, 3G, and 4G frequency bands. Few domestic manufacturers of SAW and BAW filters are able to mass-produce the products. Most Chinese filters are used in medium- and low-end products only. Chinese producers aren't able to provide the high-performance 5G RFICs needed by Huawei.
Washington's restriction orders on chips have also affected Huawei's server vendor business, aside from its high-end handset business.
Speculation on the internet suggests that Huawei plans to sell its server business and that the local branch of China's watchdog for state-owned enterprises in the eastern city of Suzhou will take over. If that turns out to be true, Huawei will have to sell another premium asset. In 2020, it sold its smartphone brand Honor to a consortium of more than 30 companies.
This time, Huawei is said to be selling its server business that uses Intel/AMD chips (based on X86 architecture). Huawei has found it difficult to have a stable supply of X86 chips because of U.S. sanctions.
According to Chinese media reports, X86 architecture is the absolute mainstream system adopted by China's server CPU market. This system is highly reliant on Intel and AMD in terms of core components, and the X86 CPUs are purchased from Intel and AMD.
Once these companies are prohibited by the United States from selling their products to China, Chinese X86 server service providers could see their businesses shut down.
Huawei may not be able to escape Washington's bans even if it sells its businesses to other companies, which the United States may include in the Entity List as well.
At a press conference on Sept. 13, the Ministry of Industry and Information Technology (MIIT) announced that China has set up more than 1 million base stations, accounting for more than 70 percent of the global base stations. China has more than 400 million 5G end-users—the largest user group in the world. China's shipment of 5G handsets reached 168 million, a year-on-year growth of 80 percent.
However, Huawei's P50 handsets show that, even with 5G chips, they don't necessarily have the function of 5G. Moreover, as long as the United States bans the export of filter technology used in 5G RFICs, smart electronic products of various Internet of Things types won't be able to have 5G functions.
The survival of Huawei isn't just an issue for the company and its supply chain alone. The Chinese Communist Party (CCP) really wants the United States to relax the ban on Huawei, because U.S. technology is crucial for China's entire 5G industry. Huawei executive Meng Wanzhou's warm homecoming shows that the CCP is hoping that the United States will further lift the restrictions on the company.
Views expressed in this article are the opinions of the author and do not necessarily reflect the views of The Epoch Times.