What Chinese Say About People Born in the Year of the Snake
February 6, 2013 11:23 am Last Updated: October 1, 2015 11:13 am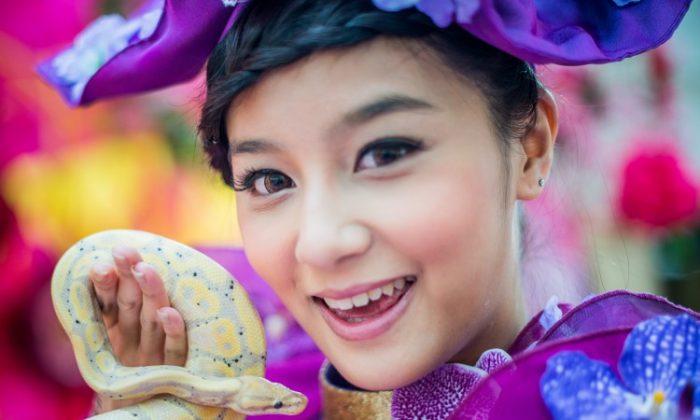 In China, as well as in East Asia, people born in the Year of the Snake are considered to have great talent, be particularly insightful, and have keen powers of observation. They are often very decisive, effective, and able to make prompt decisions. They are also smart and sensitive.
Characteristics
The snake crawls on the ground with excellent flexibility and hence no cracks or other such barriers can deter it. Snakes also move and attack suddenly, whenever necessary.
Adhering to these characteristics, people born in the Year of the Snake can deal with any difficulties and are rarely moved by disputes. They do not take action without cautious consideration. It is likely easy for them to achieve their goals, since they are very aggressive and have super endurance.
Having strong curiosity, they are usually good at doing research. It is hard for them to believe anything without personally verifying it! They normally have very deep self-awareness; therefore, it's difficult for them to listen to others' opinions. 
Nice and Not so Nice
In general, most Snake people are engaged in some kind of intellectual work because they both think precisely and have superior talent. Many of them are wealthy and have high social statuses.
Suitable careers for them include politics, philosophy, foreign affairs, business, law, psychology, and academia. It is not hard for them to be successful. However, if they go astray, they can easily become tyrannical.
It is said that people born in the Year of the Snake have lucky fortunes. Certainly Snake people desire good fortune, as seen in their desire for money. Others may consider them stingy cheapskates. However, Snake people are also sentimental. Once their compassion is aroused, they become very generous givers and will assist others wholeheartedly.
People born in the Year of the Snake look gentle and humble, yet they can be hypochondriac and self-centered. They may easily remember a quarrel for a long time and are prone to being vengeful. Seeing others achieve great success, they pretend to be indifferent, but they cannot help feeling jealous. In addition, they can be very possessive. They will fight by any means for the things they love. 
Easy on the Eye
People born in the Year of the Snake usually have a nice appearance. Males are often the typical heartthrob— quite dashing, witty, and attractive, with a romantic temperament. Females are often charming, with a natural, attractive mystery about them, and they can be especially fascinating.