Western Australia (WA) will maintain its closed border policy into the new year, only allowing vaccinated travellers into the state once 90 percent of WA's population is vaccinated, according to a new roadmap released by Premier Mark McGowan.
While eastern states, New South Wales (NSW), Victoria, and Queensland, have gradually opened their borders—or are planning to open—this year, WA will open sometime between January to February.
"This puts us in the best possible position to transition with minimal impact on our health, our economy, and our way of life," McGowan told reporters on Nov. 5.
"I want to stress the 90 percent target threshold could be reached earlier or later, but once we hit 80 percent and then set the specific date for transition, that date will be locked in," he said.
"After nearly two years, we're on the verge of a new chapter," he said. "A chapter that will reconnect WA with the rest of the world, but done the right way—the WA way, safely, carefully, and responsibly."
He said rushing the reopening would increase "risk" and "harm."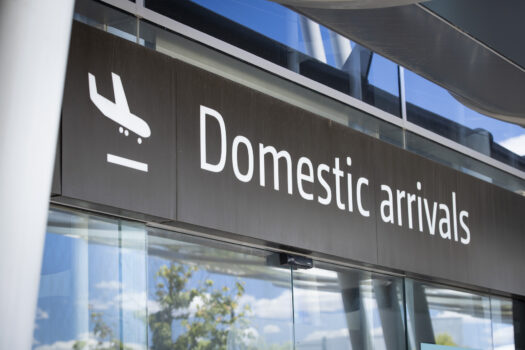 WA's Safe Transition Plan will only allow entry for fully vaccinated domestic and international travellers, with no need for quarantine. Arrivals must also provide evidence of a negative PCR test 72 hours prior to departure for WA and will need to download the G2G pass.
Intermittent restrictions will remain in the state including mask mandates, proof of vaccination, and contract tracing.
The premier expected the state to reach the 80 percent vaccination target by mid-December.
WA, along most Australian jurisdictions, have seen relatively low COVID-19 infections, compared to NSW and Victoria—who have dealt with the bulk of Australia's case numbers.
This in turn has seen WA adopt tough measures to deal with any emergence of COVID-19 including snap city-wide lockdowns and high requirements for prospective travellers into the state.
This approach has seen WA's vaccination rates lag with only 63.7 percent of the target population having received two doses of an approved vaccine. Nationally, 79.6 percent of the population aged 16 or over are fully vaccinated.
In late October, McGowan, unveiled sweeping new vaccine mandates covering three-quarters of the state's workforce, or 1.1 million residents.
The mandates will be enforced by major fines of AU$20,000 for individuals, and AU$100,000 for businesses.
The premier also warned regional areas that were lagging behind in vaccination rates that they could be cut-off from the rest of the state with intrastate border restrictions.
"Cutting off the Pilbara or any region, for that matter, is not something I want to do," he said.
"But if that's what is required to protect the local community and local industries, then we will take that step based on the health advice at the time."