The chief of Western Australia (WA) Cricket has conceded that her organisation could lose up to $5 million after the city of Perth was stripped of the popular fifth Ashes cricket test scheduled to start on Jan. 14.
The decision came on Dec. 6 after the sport's governing body found WA's quarantine requirements too onerous to navigate.
Christina Matthews, CEO of WA Cricket, said the state's cricketing body would be asking for compensation from Cricket Australia.
"We're talking (a loss of) between three to five million dollars, which is all our members' fees," Matthews said in comments obtained by AAP.
"We still get our grant from Cricket Australia for international cricket, but our business model is based on members.
"If there's a financial advantage in allocating that fifth Test to a particular state, we expect to receive some of that financial advantage to compensate for what we've lost.
"I'd hope we'd recover 50 per cent."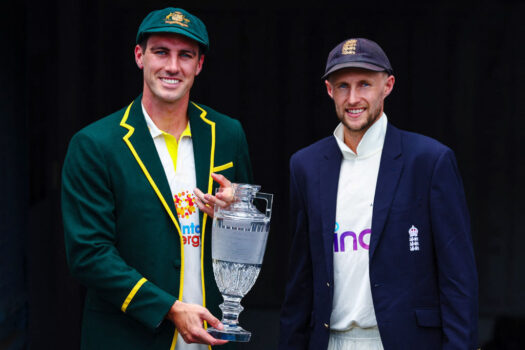 Nick Hockley, CEO of Cricket Australia, said "pandemic-related restrictions" made it difficult for organisers to get around WA's challenging border requirements, which required visitors to quarantine for 14 days.
The five-match Ashes series between Australia and England has short turnaround timeframes between each scheduled fixture, meaning the quarantine requirements would have been unwieldy.
"We did everything we could in partnership with the WA government and WA Cricket to make it work under the current border and health arrangements, but unfortunately, this was not possible," Hockley said in comments obtained by Perth Now.
"We are particularly disappointed for WA cricket fans who were so looking forward to seeing the first-ever Ashes Test at the new (Optus) stadium," he added.
Matthews said the broadcast team, who must travel between all locations, proved to be the major stumbling block.
"Not just the broadcasters in Fox and Seven—there's also Hawkeye, there's Spidercam, and there's DRS that only have a certain specialist group of people who follow it all around the country," she said.
"They can't get here any earlier than the players. When they come to do their job, they've got to go in and out of the public areas," she added.
Matthews said those requirements were not fully known to local authorities.
"I don't think we dropped the ball, but maybe we needed to dig a bit deeper into things Cricket Australia needs to tell the government," she said.
"I'm really cranky about the fact it's the second year in a row we're missing a Test, but there's really no one to blame which makes it really hard."
Perth is still scheduled to host a one-day match between Australia and New Zealand on Jan. 30, 2022.
Matthews is hopeful the match can go ahead, given the demands of hosting the event are not as onerous as a five-day test.
The news Perth will again miss out on the cricket test match comes as WA Premier Mark McGowan continues to stand firm on the state's quarantine requirements.
"Our police and health authorities have been working with Cricket Australia for two months to be able to put this Test match on safely—for fans, players and the whole WA community. Unfortunately, cricket was unable to adhere to the protocols and standards we required for this Test," he wrote on Facebook.
"It's an approach that's been based on our expert health advice, and it's resulted in some of the biggest and safest spectacles in Australia across the past two years."
Meanwhile, a bidding war has erupted between Hobart, Melbourne, Sydney, and Canberra to scoop up the last test.
"We're very enthusiastic to hold the fifth Test," Tony Shepherd, chair of Venues NSW, told the Sydney Morning Herald.
"We think a day-night Test would be very attractive to the local community and visitors who come to Sydney throughout January."
Tasmanian Premier Peter Gutwein has also thrown his state's hat in the ring.
"With the Perth test officially ruled out, Cricket Australia has a clear choice to make," he said in a statement.
"They can make history in Hobart and do the right thing by the game, or they can rinse and repeat in another state where test matches are played ad nauseam to the detriment of Tasmanian cricket," Gutwein said.