Holland America's Westerdam cruise ship, after being refused by five countries, docked at a port in Cambodia on Thursday night, according to the cruise operator.
The Cambodian health agency said that 20 samples taken on the ship were confirmed negative for coronavirus, or COVID-19, the company said, reiterating that there were never any suspected cases of the virus onboard the vessel.
The Khmer Times, an English-language publication, reported that the passengers could disembark on Friday. About 420 passengers will leave from Sihanoukville and Phnom Penh International Airport to their home countries, Preah Sihanouk deputy provincial governor Mang Sineth told the news outlet.
"We also extend our deepest gratitude to President Trump, Cambodia's Honorable Prime Minister Hun Sen, Canadian Foreign Minister Champagne, elected officials across the country" and other countries for helping bring the passengers home, said CEO Stein Kruse in a statement.
Kruse noted the incident has been "a terrible and unfortunate misunderstanding that has impacted 2,257 people on board" following "unfounded fears stemming from erroneous information" about there being guests with COVID-19 on the ship.
The vessel was denied entry at ports in Japan, Taiwan, the Philippines, Thailand, and the U.S. territory of Guam, prompting fears that the Westerdam would run out of supplies.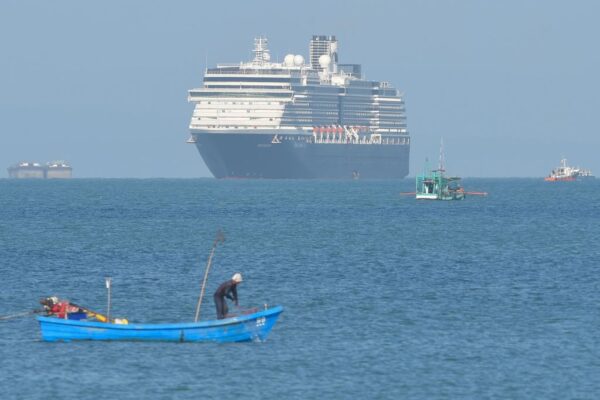 "This morning, just seeing land was such a breathtaking moment," passenger Angela Jones told Reuters when she disembarked. "I thought: is this real?"
The Westerdam, run by the U.S.-based Holland America Line, departed Hong Kong with 1,455 passengers and 802 crew on board. The cruise was slated to run for two weeks.
Holland America has stated that a full refund will be offered to passengers on the Westerdam, and flights back home will also be covered by the firm.
When Thai authorities rejected the ship, some passengers on the Westerdam began writing to President Trump, Vice President Mike Pence, and other U.S. officials on Twitter. "Mr. President I am on the Westerdam ship floating in the China sea. I am an American. No country including Guam will allow us to dock," wrote one.
Japanese Prime Minister Shinzo Abe last week weighed in on the refusal to allow the Westerdam to dock, saying that he received reports of a passenger with COVID-19 on board.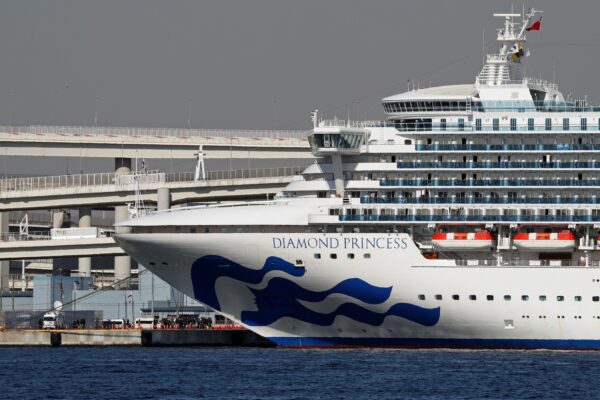 "Based on the immigration control law, we will refuse non-Japanese on the ship entry, unless there are exceptional reasons," Abe said, according to public broadcaster NHK.  The ship was originally slated to disembark in Yokohama, near Tokyo, on Feb. 15.
Yokohama is where Princess Cruises' Diamond Princess is currently being held in quarantine after it was discovered that a man from Hong Kong was confirmed to have contracted the illness. More than 200 people so far have been infected, said Japanese health officials earlier this week, making it the highest concentration of COVID-19 cases outside of mainland China, where the virus is believed to have originated.