In a Jan. 25 interview with The Epoch Times, West Virginia Treasurer Riley Moore outlined a new state bill intended to ensure that proxy voting for shareholders isn't a vehicle for environmental, social, and governance (ESG) principles that undercut the interest of those shareholders.
"ESG is obviously a nonsensical investment strategy that has been distorting the free market for quite a while," Moore said.
He spoke to The Epoch Times after telling Fox News' Maria Bartiromo about that proxy voting legislation, intended to counteract the top-down push for ESG through new requirements for the state's investment boards.
"This is going to mandate that our shares are voted in the best financial interests of our pension beneficiaries," Moore said in a Jan. 24 interview on Bartiromo's program, "Mornings with Maria."
"No ESG considerations can be taken into account," he added.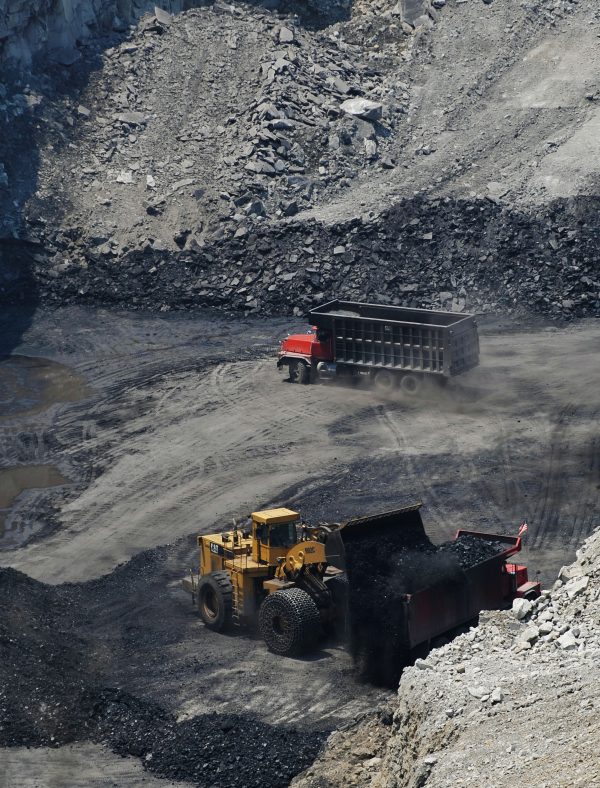 The announcement comes just days after West Virginia Attorney General Patrick Morrissey expressed concern over ESG to the twin titans of proxy advisory services, Glass Lewis and International Shareholder Services (ISS).
The two are believed to control more than 90 percent of the U.S. market share for voting advice.
Morrissey wrote that the two firms "appear intent to punish American companies for being out of step with net zero."
The West Virginia legislation, House Bill 2862, is meant to keep proxy advisories from using their power to advance left-wing political goals on hot-button topics ranging from fossil fuel production to diversity, inclusion, and equity (DIE).
Moore told The Epoch Times the new bill would also improve transparency by requiring the West Virginia Investment Management Board to publicize every shareholder vote from either the board or its fiduciaries.
Those votes would have to be tallied in an annual report on the board's website, made available by March 1 of the subsequent year.
"At the end of the day, this is not our money. [This is] pension plan beneficiaries' and retirees' money. They should know how their votes are being cast as it relates to their dollars," Moore said.
Larger Fight Over ESG, World Economic Forum
Over the past year, Moore and other GOP politicians have collaborated to battle ESG.
ESG's defenders argue it helps align investors' portfolios with the right values.
For example, many ESG funds prioritize investments in wind and solar energy. They aim to reduce the energy-related greenhouse gas emissions that many scientists link to climate change.
ESG's critics claim it politicizes a marketplace that should remain somewhat neutral.
A deeper analysis may even reveal that ESG investment vehicles fail to meet ESG's espoused standards.
As an example, ESG funds that sink resources into wind and solar companies have historically excluded firms involved in a very low-carbon energy source–nuclear power.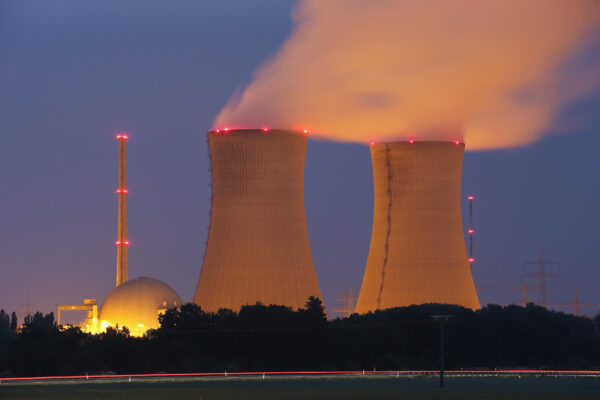 "There isn't enough demand for nuclear electricity. Part of that was through ESG, as a movement, excluding nuclear a priori as being, if anything, worse than coal power. That comes from political views of extremists whose views were wrapped up into the mainstream definitions for ESG," said Mark Nelson of Radiant Energy Group in a Dec. 18 interview with The Epoch Times.
In the case of West Virginia, Kentucky, Texas, and some of the other states that have stood against ESG, the more immediate threat is to coal, oil, and natural gas.
Others have linked the push for ESG to globalist actors and organizations, such as the World Economic Forum (WEF).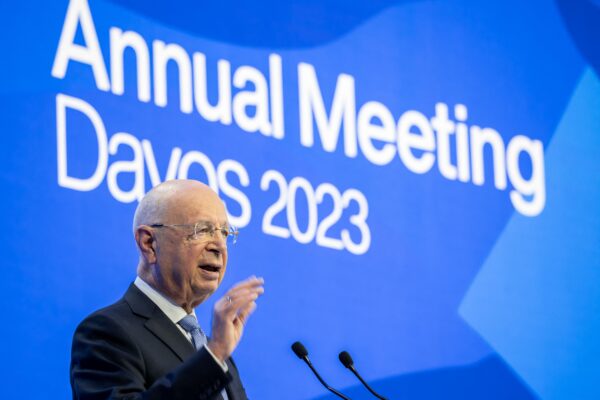 "It's very interesting, the characters that you have there. You have [BlackRock CEO] Larry Fink, complaining about him being picked on," Moore said when asked by Bartiromo about the WEF.
Some on the right have recently argued that other conservatives' concerns over WEF and its leader, Klaus Schwab, are overstated.
"Unpopular opinion: the obsession with Klaus Schwab, Davos, and the WEF is misguided, as they have little real power over life in America. It's also enervating, as it shifts the locus of control to far-away figures, while constructive action can be taken at home. Stay focused," wrote anti-critical race theory activist Chris Rufo on Twitter Jan. 16, as WEF's annual meeting was getting underway in Davos, Switzerland.
"Congress could outlaw ESG tomorrow if it had the desire to do so. The WEF can't force any US policy," Rufo added in the same Twitter thread.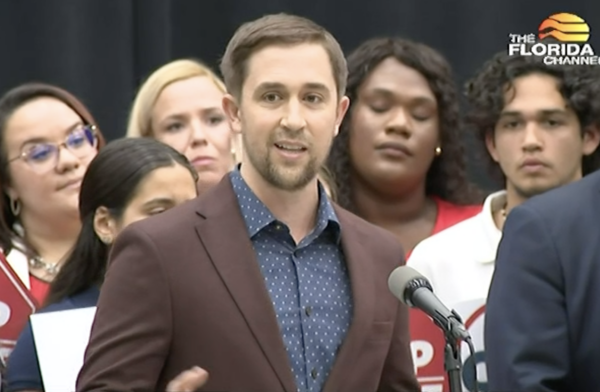 "They don't have guns where they can kind of force these things, but they are forcing them–and they're forcing them through the financial services sector and the capital markets. It is happening," Moore told The Epoch Times.
"Money is power, and these folks have some of the most power in the world," he said.
If the WEF disappeared tomorrow, the global elites who attend it wouldn't necessarily stop coordinating.
"I bet if you surveyed them, how many of them all probably went to the same universities, are from the same type of family, have the same kind of wealth? They all know each other. This is a small group of global oligarchs out there that are trying to set the agenda for the rest of the world," Moore said.
The World Economic Forum did not immediately respond to a request for comment from The Epoch Times.
House Leverage on ESG
Some in the Republican-controlled House want to rein in ESG through legislation.
One bill from Rep. Andy Barr (R-Ky.) concerns the sponsors of Employee Retirement Income Security Act (ERISA) plans. It seeks to ensure financial considerations outweigh ESG or other non-financial factors.
"ERISA kind of sets the industry standard," Moore said.
He also praised a bill proposed by Rep. Bryan Steil (R-Wis.) Like the new West Virginia legislation, it's concerned with the politicization of proxy voting.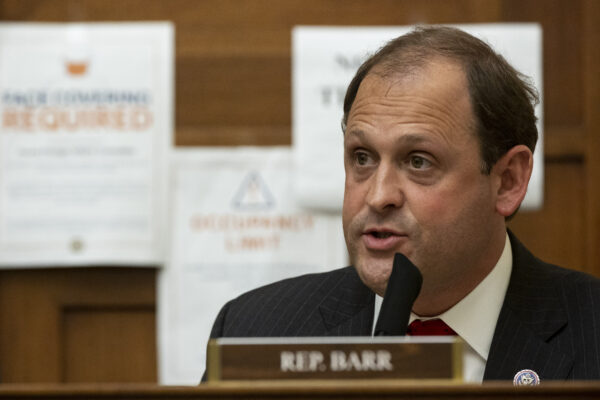 Moore's biggest hope from the current House?
"I want to see some investigations, and I want them looking at antitrust, particularly as it relates to these proxy advisory firms [ISS and Glass Lewis]," he said, citing the firms' overwhelming market share.
He also described ESG-related issues he would tackle in Congress. Moore is running in 2024 to represent West Virginia.
In particular, he hopes to address the ESG ratings for states from S&P Global and similar agencies. Officials in West Virginia, Utah, and other states worry that those ratings could ultimately affect their credit.
"The states aren't really able to do too much about them," Moore said.