West Virginia Delegate Derrick Evans said on Jan. 9 that he was resigning after being charged for being involved in the Jan. 6 breach of the U.S. Capitol.
In a letter to West Virginia Gov. Jim Justice, a Republican, Evans said he was resigning effective immediately, news outlets reported.
Evans, also a Republican, issued a statement calling the past few days "a difficult time for my family, colleagues and myself."
"So I feel it's best at this point to resign my seat in the House and focus on my personal situation and those I love. I take full responsibility for my actions, and deeply regret any hurt, pain or embarrassment I may have caused my family, friends, constituents and fellow West Virginians," he stated.
"I hope this action I take today can remove any cloud of distraction from the state Legislature, so my colleagues can get to work in earnest building a brighter future for our state. And more importantly, I hope it helps to begin the healing process, so we can all move forward and come together as 'One Nation, Under God.'"
Evans was one of three men charged in federal court on Jan. 9 for allegedly being involved in the breach of the Capitol.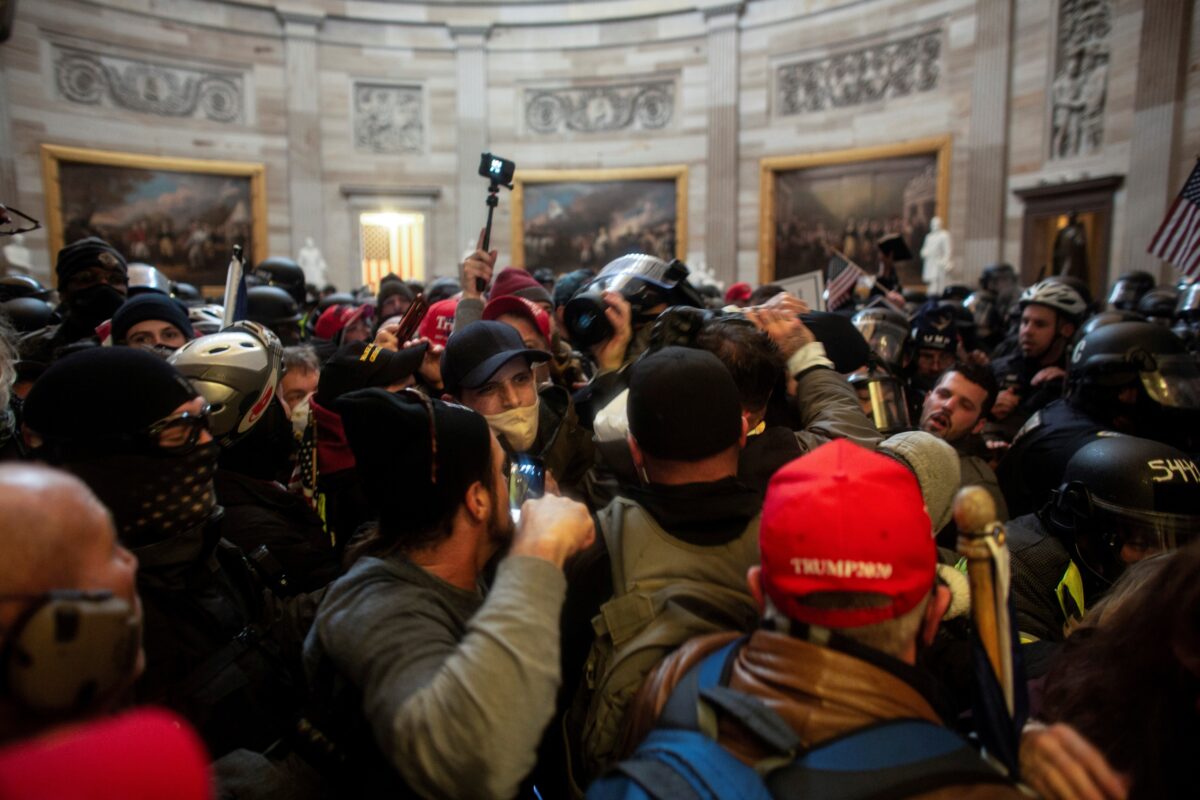 The 35-year-old was charged with one count of knowingly entering or remaining in a restricted building or grounds without lawful authority, and one count of violent entry and disorderly conduct on Capitol grounds. The first charge carries a prison term of up to one year.
According to an affidavit submitted with the criminal complaint, Evans streamed live to his Facebook page on Jan. 6. The video showed him joining and encouraging the crowd that entered the Capitol.
An FBI special agent wrote in the affidavit that the video, which Evans later deleted, showed him in the midst of a large crowd outside closed double doors at the Capitol. Evans soon starts to chant "Our House! Our House!" before relaying that police officers were trying to stop the group.
About a minute later, the crowd begins to force their way into the entrance. "We're going in!" Evans said, according to the court document. When the group entered, he added: "We're in, we're in! Derrick Evans is in the Capitol!" At one point, he fist-bumped a U.S. Capitol Police officer and said, "We will respect you, all right!" He also shouted: "No destruction of anything! No vandalizing property, no vandalizing!"
After news of his involvement in the breach occurred, Evans told followers on Facebook that he was on a bus headed back to West Virginia.
"As many of you know, for the last few years, I have traveled across the country to film many different events. Today, I had the opportunity to film another event in DC," he wrote. "I want to assure you all that I did not have any negative interactions with law enforcement nor did I participate in any destruction that may have occurred. I was simply there as an independent member of the media to film history."