West Virginia has become the second state to consider giving money to the federal government in support of President Donald Trump's wall along the southern border.
Three Republican lawmakers in the state's House of Delegates announced they would be introducing legislation that would help fund the wall.
The bill would divert $10 million from a state budget surplus, which is projected to grow to $300 million soon, to help build the wall, according to delegates Carl Martin (R-Upshur), Patrick Martin (R-Lewis), and Caleb Hanna (R-Webster).
Hanna, 19, the youngest black legislator in the nation, said that the funding is similar to sending National Guard troops to different states.
On Fox News this morning, talking about the issues that matter❗️ pic.twitter.com/3wwPsS0CcB

— Caleb L. Hanna (@DelegateHanna) January 15, 2019
"I am happy to co-sponsor a piece of legislation that I don't think just West Virginia will be happy about, but the American people as a whole," Hanna told Fox News. "We owe it to the voters … I believe that the wall is a crucial part in addressing West Virginia's drug problem."
He added: "I believe in President Trump and the wall. For me, this is no different than sending our National Guard to the border or overseas to protect U.S. interests. We, as a state, have resources available to help make America more secure, and I believe West Virginians would want those resources used to make us more safe."
According to a press release from the state's House of Delegates obtained by WTAP, the drug epidemic that has wreaked havoc upon West Virginians is largely the result of drugs being trafficked over the U.S.-Me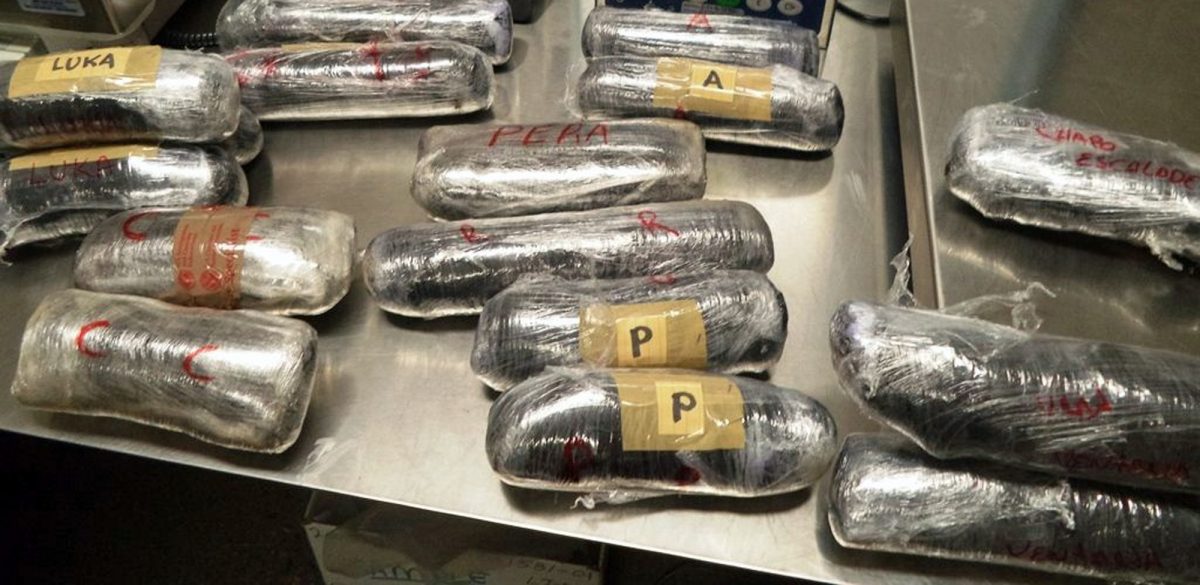 "We have been in contact with multiple law enforcement officers and judges about the drug epidemic, and every single one has told us 90 percent of the drugs coming to our state are coming in from Mexico," Carl Martin said in the release.
"This is about our children and our future, and we must do everything in our power to protect them," Patrick Martin added. "Since the D.C. liberals won't act on this, we will. And I hope West Virginia serves as an example to other states that it's time to stand up against inaction in Washington and band together to do what's right."
Hanna noted that the money isn't much but hopes that, if the legislation passes, it prompts other states to contribute.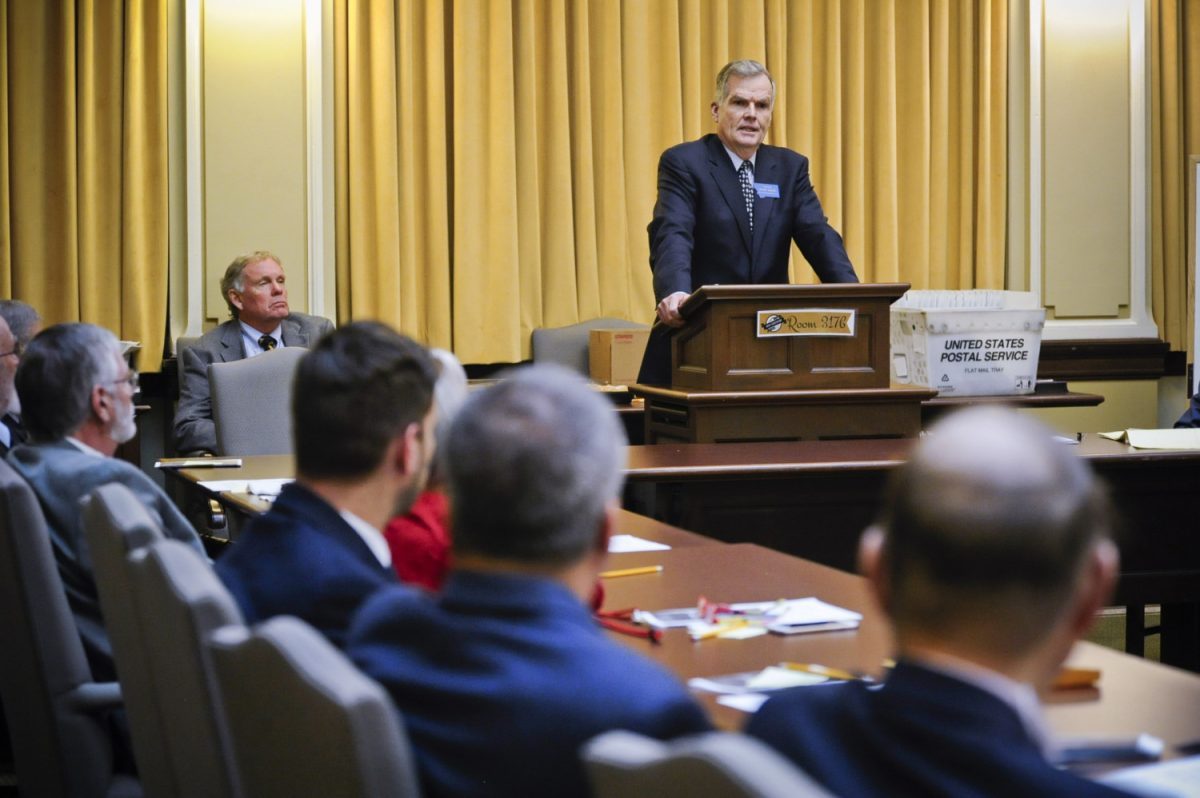 Montana Lawmaker Proposes Wall Funding
The planned bill introduction came after a Montana lawmaker said he plans to propose giving $8 million in state money to help fund the wall.
"I think this is such a critical issue at a critical time that it behooves us to take a look at maybe prompting Congress to do what they should do," state Sen. Scott Sales, president of the Senate, told MTN News. "And, in a small token way, providing a little bit of financial resources to get that job done."
Sales said that the $8 million accounts for Montana's share of the national economy and that he calculated Montana's "share" of the cost of the wall by dividing the state's gross domestic product by the national GDP and multiplying it by $5 billion.
Hitting back at critics, he said: "It's a sincere effort. This isn't something I'm doing on a whim to try to garner a headline. I've supported this concept (and) I think a lot of Americans voted for President Trump, and Montanans, on this one concept alone."
As of Jan. 16, it did not appear that Sales had introduced the legislation. Neither he nor the West Virginian group pinpointed a date by which they'd introduce the funding legislation.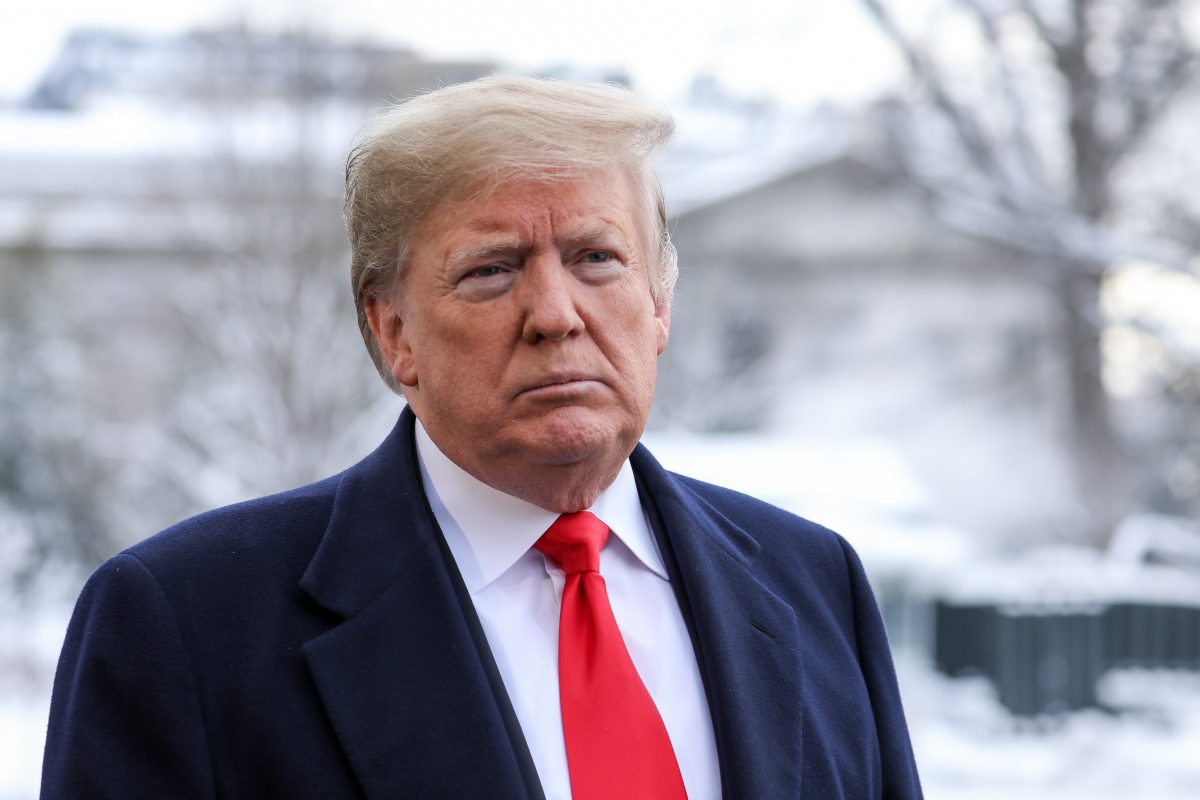 The president still held the lunch, meeting with nine House Republicans: Reps. Susan Brooks (Ind.), Rodney Davis (Ill.), Doug Collins (Ga.), John Katko (N.Y.), Brad Wenstrup (Ohio), Anthony Gonzalez (Ohio), Jodey Arrington (Texas), Van Taylor (Texas), and Clay Higgins (La.).
Trump and Democrat leaders are at an impasse over funding for the southern border wall, one of Trump's main campaign promises. The president wants $5.7 billion for the wall included in appropriations to fund the government, but Democrat leader and Speaker of the House Nancy Pelosi (D-Calif.) said she would only give him $1.
"Today, the president offered both Democrats and Republicans the chance to meet for lunch at the White House. Unfortunately, no Democrats will attend," White House press secretary Sarah Sanders said in a statement.
"The president looks forward to having a working lunch with House Republicans to solve the border crisis and reopen the government. It's time for the Democrats to come to the table and make a deal," she said.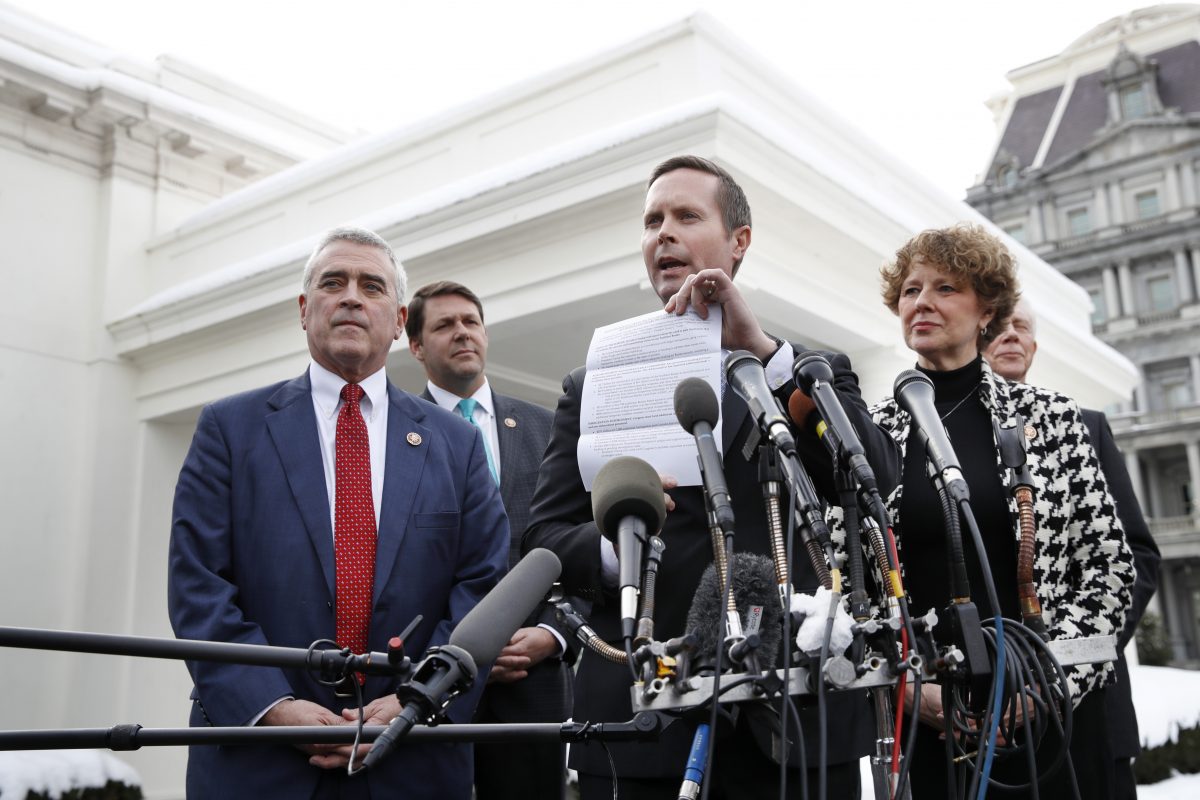 Rep. Stephanie Murphy (D-Fla.), one of the Democrats who was invited, cited a scheduling conflict.
"I have attended meetings with the president at the White House before, but a scheduling conflict prevented me from accepting this invitation. However, I continue to believe the Senate should pass and the President should sign the bills reopening government that the House already passed," Murphy said in a statement, adding that she'd prefer the government reopen.
The group of Republicans who met with the president expressed dismay that their colleagues didn't attend.
"If you don't show up at the table, how are we ever going to come to a solution?" said Davis after the meeting.
While some outlets portray the shutdown as all-consuming, it affects about 25 percent of the government and 15 percent of the workforce or around 800,000 workers. Lawmakers from both parties passed legislation that would fund back pay for the current shutdown and future shutdowns. Trump was expected to sign the legislation.
From NTD News