A senior British intelligence official has warned that China's tech growth is posing a serious threat to the security of the UK and the West in general.
Jeremy Fleming, director of Britain's GCHQ intelligence agency, said on Friday that the West is facing a "moment of reckoning" as China and Russia increase their malign activities in cyberspace and other fields of technology.
Technology development was largely driven and owned by the West, but now "we can see that significant technology leadership is moving east, causing a conflict of interests and values where prosperity and security are at stake," he said at the Vincent Briscoe Lecture for the Institute for Security Science and Technology, Imperial College London.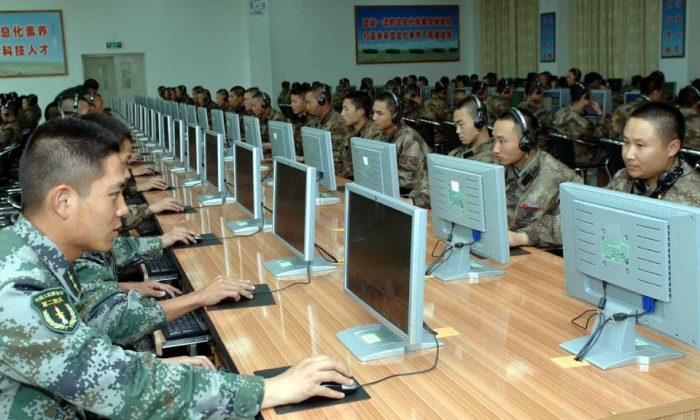 While Russia remains "the most acute threat to the UK," Fleming suggested that China poses a much more systemic challenge, saying "Russia is affecting the weather, whilst China is shaping the climate."
"The threat posed by Russia's activity is like finding a vulnerability on a specific app on your phone. It's potentially serious, but you can probably use an alternative," he said. "However, the concern is that China's size and technological weight means that it has the potential to control the global operating system."
Fleming said the UK is a global cyber power and "a big animal" in the digital world, but "historic strength does not mean we can assume we will be in the future."
"Cyber security is an increasingly strategic issue that needs a whole nation approach," he said. "The rules are changing in ways not always controlled by government."
"And without action it is increasingly clear that the key technologies on which we will rely for our future prosperity and security won't be shaped and controlled by the West. We are now facing a moment of reckoning," he said.
To respond to the challenge, he said, the UK will have to develop "sovereign technologies" in areas such as quantum, to protect sensitive information and capabilities.
GCHQ, which gathers communications from around the world to identify and disrupt threats to Britain, has a close relationship with the U.S. National Security Agency as well as with the eavesdropping agencies of Australia, Canada, and New Zealand in a consortium called "Five Eyes."
Fleming's speech comes at a time when Britain's relations with the Chinese regime are deteriorating due to disputes over Hong Kong, Chinese telecom giant Huawei, Chinese cyber-attacks on UK institutions, and allegations of Chinese human rights abuses including genocide.
On Thursday, the UK Parliament unanimously passed a non-binding motion declaring that Uyghur Muslims and other ethnic and religious minorities in China's Xinjiang region are suffering crimes against humanity and genocide, and called on the UK government to use international law to bring it to an end.
Reuters contributed to this report.