Member of the opposition in the Western Australian (WA) government, Nationals MP James Hayward, has resigned from the party following charges of child sexual abuse offences.
The 52-year-old stood in the Perth Magistrates Court on Dec. 2. facing multiple charges relating to an 8-year-old girl, which included indecent dealings and persistent sexual conduct—a conviction that bears a maximum prison term of 20 years.

The West Australian reported that police arrested Hayward on Dec. 1 after receiving a call from his wife after she said her husband had sent her an email saying he "intended to end his life" and that he wanted to say "goodbye."
He was granted a combined bail of $60,000 and is due to reappear on Dec. 13.
Hayward has resigned from the party after being formally suspended but has not yet announced his resignation from parliament.
But Nationals leader Mia Davies has called for his resignation from the state parliament altogether, saying it was untenable for him to retain his seat.
"Mr Hayward is facing serious charges, he has resigned his membership of our Party and he should now resign from the Parliament," Davies said.
Davies said action had been taken as soon as the charges came to light.
"Our Party took swift and immediate action in the hours after the matter was revealed, by suspending Mr Hayward, removing his membership rights and setting in motion procedures under The Nationals WA's Constitution to consider his future."
Hayward was elected as shadow minister for shadow local government, water and regional cities following state elections in March during which time Davies became opposition leader after the Nationals attained more seats than the Liberal party.
Davies said she was shocked by the news.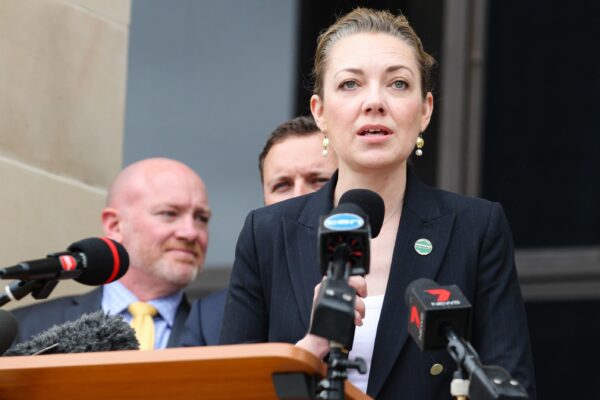 "They are serious allegations and the charges that have been brought are very distressing," Davies told reporters.
"James has been in and around our party for some time. He's a colleague. You work very closely with people in this environment, so needless to say it's come as a shock to everybody that knows him."
The West Australian previously reported that Hayward's production company Fiery Productions, went into voluntary liquidation in September after accruing $440,000 in tax debt.
AAP contributed to this report.