Despite a decline in overall Chinese investment, a new report has found Western Australia remains a key source of lithium for China's surging electric vehicle market.
It follows as the Australian government last year began making overtures to develop rare earth mineral supply chains free from Chinese ownership, including signing a new agreement to supply critical minerals to India.
Currently, Beijing is estimated to produce over 70 percent of the world's rare earth minerals. Rare earths are 17 minerals used in a range of high-tech products including magnets, smartphones, and fiber-optic cables.
The Chinese regime's dominance of rare earth has raised concerns it could leverage this advantage if geopolitical disputes emerge.
The report by KPMG and the University of Sydney (pdf) found Chinese investment in Australia's mining sector has declined to $208 million compared to the $1.29 billion (US$896 million) invested in the sector in 2015. Western Australia was the sole recipient of Chinese mining investment in Australia, with six new mining deals in total.
Four of the projects involved lithium mining—a key ingredient in the production of electric and hybrid car batteries. Australia is the world's largest producer (pdf) of lithium.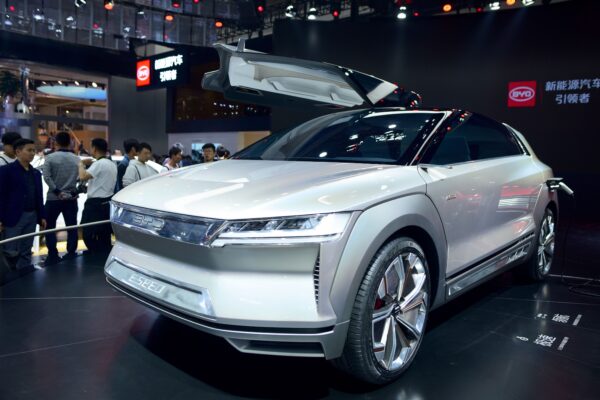 China currently accounts for 65 percent of the world's electric battery production. It is the world's largest electric vehicle market selling just over one million new cars per year in that single category. In comparison, Australia sells over one million new cars per year in total.
The major Chinese mining players in Western Australia include Contemporary Amperex Technology (CATL), Ningbo Shanshan, and Jiangxi Ganfeng. CATL is China's largest lithium-ion battery manufacturer and a major supplier to Tesla Motors and BMW in China.
In 2019, it signed a major agreement to supply batteries for Tesla's Model 3 and develop a more efficient battery for electric vehicles. Prior to the pandemic, Tesla set an ambitious target to produce 500,000 new cars per year in China.

In Australia, CATL currently has a stake in Pilbara Minerals and through its subsidiary, a stake in Perth-based miner AVZ Minerals. Both Australian firms produce lithium.
Another fellow shareholder in Pilbara Minerals is Jiangxi Ganfeng, the third-largest lithium producer in China. Through Ganfeng's interests in Australia, BMW source lithium and cobalt for its electric vehicle batteries, the car manufacturer announced in December last year.
BMW is currently building a new facility in north-eastern China which will allow it to manufacture 150,000 electric vehicles per year if needed.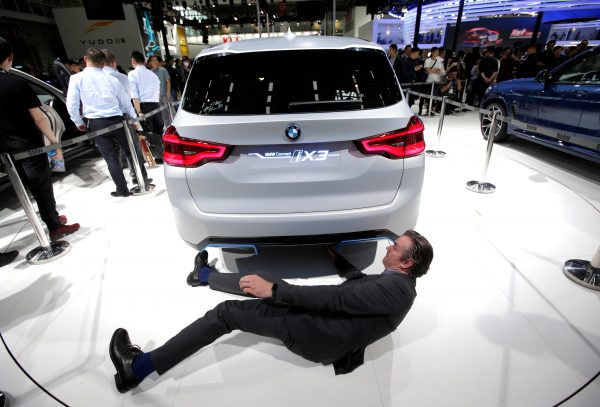 The report titled "Demystifying Chinese Investment in Australia" (June 2020) is conducted annually and says that it analyses the number of legally binding contracts signed between Chinese firms and Australian businesses in the most recent financial year (2018 – 19).
The most recent report found the Chinese regime had been moving investment away from western nations and towards countries in its Belt and Road Initiative.
China's Electric Car Market Running Out of Juice
The Chinese electric vehicle (EV) market has for years been heavily subsidised by the regime.
The EV market initially benefited from the communist regime's "Made in China 2025" strategy unveiled in 2015. The strategy was to transform China's low-cost manufacturing base by quickly developing 10 high tech industries, including EV, information technology, and robotics, etc.
However, since 2019 the Chinese regime has been gradually phasing out the subsidies, which in turn, has contributed to the fall of lithium prices globally, causing the lithium industry to falter.
The slowdown is one reason China's largest lithium producer, Tianqi Lithium, has been looking to offload its stake in the Greenbrushes mine in Western Australia.
The CCP virus—commonly known as novel coronavirus– lockdown, combined with China's souring trade relations with western nations, has left the Chinese EV industry uncertain of its future.
Australia Ramps Up Protection of Critical Rare Earth Sector
The government most recently introduced new tougher foreign investment laws which would see greater scrutiny over the mining segment.
Treasurer Josh Frydenberg stated on June 5 that the government recognised that foreign investment was increasingly being used for "strategic objectives, and not purely commercial ones."
The new laws would give the treasurer greater power to scrutinise foreign investments deemed detrimental to Australia's national interests.
A few days later the Chinese regime's Ministry of Culture and Tourism, and Ministry of Education, both levelled accusations against Australians, claiming a "significant increase" in racial discrimination against Asians had arisen.
Australia currently is engaged in a protracted trade dispute with the Chinese regime, which has seen it impose tariffs on Australian barley imports, ban imports from four Australian abattoirs, notify Chinese power plants not to buy Australian coal, and suddenly hand a death sentence to an Australian actor jailed in China.