According to a Perth midwife, hospitals in Western Australia (WA) could soon be forced to shut down or face severe staff shortages as hundreds of health workers have expressed their defiance to vaccination mandates.
The midwife, who is based at a public hospital, told The Epoch Times that all WA hospitals would be affected by staff shortages.
The Epoch Times has agreed to provide the midwife with a pseudonym (Alice) due to concerns about the new Australian Health Practitioner Regulation Agency (AHPRA) health legislation that forbids medical staff in Australia from speaking publicly about COVID-19 vaccines.
"They're having crisis meetings to figure out what they're going to do when we leave or get fired," Alice said.
Alice has claimed that hospitals across the state are urgently seeking to address staff shortages after staff have declined to receive the COVID-19 vaccines.
WA implemented vaccination mandates across the entire health sector on Sept. 2, with all public and private hospital staff required to receive at least one dose by Nov. 1, and be fully vaccinated by Dec. 1.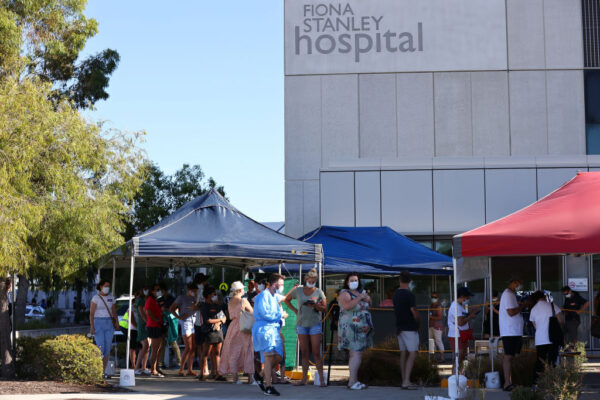 Alice pointed out that midwives, like other hospital staff, were already operating at breaking point due to staff shortages.
"Before they even brought this mandate in, we're meant to have 13 to 14 staff in labour and birth suites, but they've been operating on around six staff—and one of those could be a student," Alice said. "So they're working under 50 percent."
She alleged that around 100 staff at her hospital alone had refused to get the jab, including 30 from the postnatal wards—just under a quarter of its 130 operating staff.
Alice claimed the situation was now "going to get very dangerous," as there could be only one staff member watching over 10 to 15 patients plus babies requiring specialist care.
She said that along with many nurses, midwives, and other hospital workers that she knows of, Alice had chosen not to get any of the COVID-19 vaccinations because she was concerned about vaccine safety.
The WA government and state Health Minister Roger Cook did not respond to a request for comment about the midwife's allegations about the potential for staff shortages. The Epoch Times also inquired about their plans to maintain sufficient health staff to ensure continued hospital operations.
All COVID-19 vaccines in Australia have been given provisional approval by the Therapeutic Goods Administration (TGA). They are being monitored under the Black Triangle Scheme, which identifies new medicines that could have adverse reactions and encourages patients and health care providers to report any adverse reactions.
"The Black Triangle does not denote that there are known safety problems, just that the TGA is encouraging adverse event reporting to help us build up the full picture of a medicine's safety profile," the TGA explained.
On average, the TGA keeps a new medicine under this scheme for five years.
Alice alleged that the mandate was the straw that broke the back of what she called an already limping health system.
"The whole thing's going to crumble. It's going to be so unsafe to get care in a hospital," she said. "If someone happens to be unwell, you're not going to get the level of care you need as quickly. The hospital is going to be pretty much turning into a fire department where you're just putting out spot fires and just coping with that."
Staff at high-risk facilities, including intensive care units and emergency departments, had already been required to receive at least one vaccine dose by Oct. 1. However, the West Australian reported that the deadline had been extended to Oct. 15 to give staff more time to produce evidence of receiving their first dose.
WA has continued to be one of the lowest vaccinated states in the country.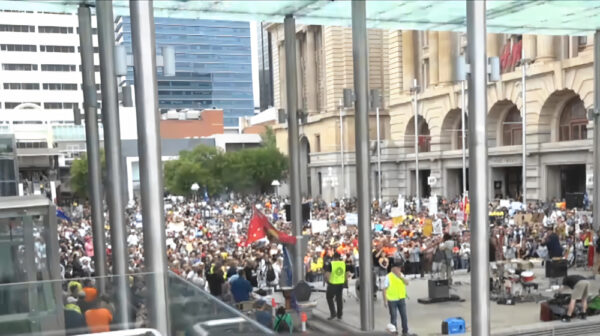 WA in April announced it planned to address hospital staff shortages by recruiting new staff from overseas or interstate. The recruitment advertising push began on Oct. 22.
However, Alice doubts that advertising is enough to bring in the required staff given the state's strict health mandates, which she thinks would dissuade potential health workers from moving to the state.
Last week, WA Premier Mark McGowan revealed vaccination mandates for over a million West Australians making up around 75 percent of the state's workforce, with individuals facing fines of up to $20,000—and $100,000 for businesses—for non-compliance.