Australians will not go back into lockdowns over Omicron, the new variant of the CCP virus first found in South Africa, Prime Minister Scott Morrison promised.
State and territory leaders have agreed to stick to the reopening plan after Tuesday's urgent meeting of the national cabinet. There will also be no immediate changes to current rules.
"We're not going back to lockdowns. None of us wants that. None of us wants to go back to those long quarantines and all of those sorts of issues," Morrison said, urging the public not to be "spooked" by the new variant and reassuring families can reunite for Christmas.
This comes after the federal government decided to delay to Dec. 15 the planned reopening of borders to international students, skilled workers, and family visa holders, as well as to Korea and Japan.
"These are temporary precautions pending more information on the Omicron strain becoming available worldwide," a National Cabinet statement said.
Australia has to date confirmed six Omicron cases, with five in New South Wales (NSW) and one in the Northern Territory.
Australia's Chief Medical Officer Paul Kelly said that while early data indicates Omicron may be more transmissible than previous variants, there is insufficient evidence so far that vaccines and treatments are less effective against Omicron or that it is a more severe disease.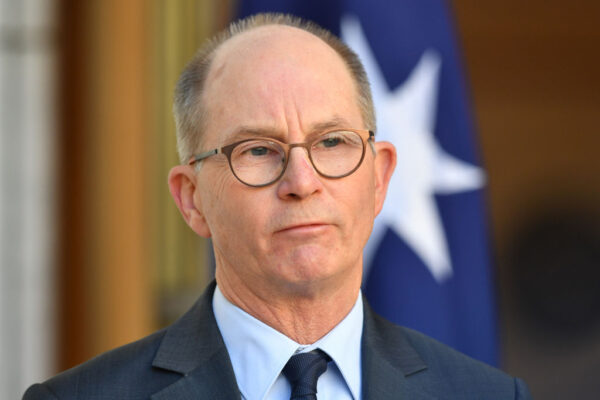 International arrivals into New South Wales (NSW), Victoria, and the Australian Capital Territory (ACT) will need to quarantine at home for 72 hours, while returning Australians from Southern African countries must quarantine for 14 days.
Meanwhile, NSW has increased fines for failing to comply with quarantine and testing requirements from $1000 to $5000.
The World Health Organisation (WHO) has warned against shutting borders to countries reporting new COVID-19 variants.
"We don't like to see that level of restriction because that really punishes (those countries)," WHO spokeswoman Margaret Harris told Sky News on Tuesday. "It makes other countries less comfortable about being so helpful to the rest of the world."
Business leaders have also been urging the public to remain calm as fears over Omicron spread.
"The worst thing we can do is panic," Jennifer Westacott, CEO of the Business Council of Australia, told 3AW radio. "The worst thing we can do is stall the economic momentum, particularly for small businesses."
The National Cabinet agreed that the Commonwealth and state and territory governments would "continue to pursue a suppression strategy, noting the objective is to limit the rate of Omicron incursions into Australia, rather than eliminate it at the border," according to the statement.