News Analysis
Gen. Michael Flynn, a former national security adviser to President Donald Trump, was interviewed on Jan. 24, 2017, by FBI agents Peter Strzok and Joe Pientka about two December 2016 conversations that Flynn had with Russian ambassador Sergei Kislyak.
Details of the phone conversation had leaked to the media. Flynn ultimately pleaded guilty to one count of lying to the FBI regarding his conversations with Kislyak. It remains unknown to this day who leaked Flynn's classified call—a far more serious felony violation.
The Washington Post reported in January 2017 that the FBI had found no evidence of wrongdoing in Flynn's actual call with the Russian ambassador. The call, and the matters discussed in it, broke no laws. Why Flynn would lie to the FBI agents about a perfectly legal call isn't immediately clear.
Sen. Chuck Grassley (R-Iowa) noted in a May 15, 2018, letter that "Director Comey specifically told us during that briefing that the FBI agents who interviewed Lt. General Michael Flynn, 'saw nothing that led them to believe [he was] lying.' Our own Committee staff notes indicate that Mr. Comey said the 'agents saw no change in his demeanor or tone that would say he was being untruthful.'"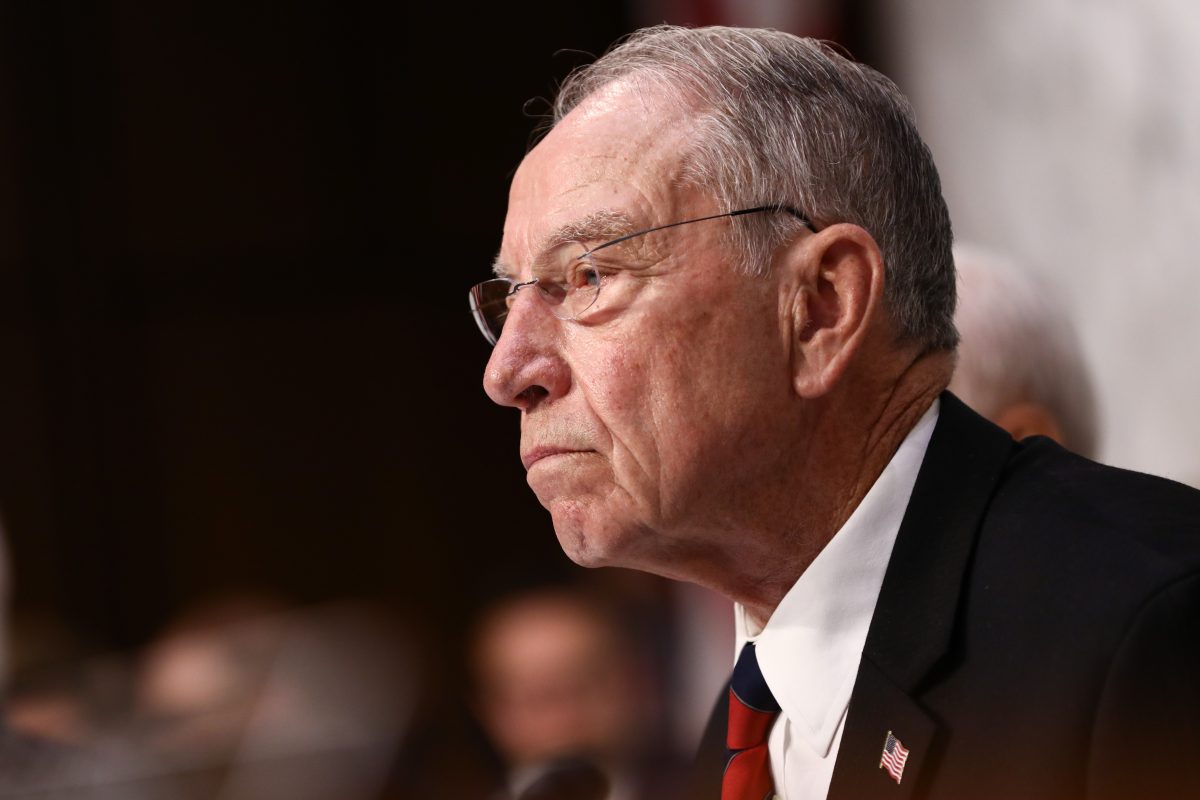 Flynn has been portrayed in the media as being suspiciously close to Russia; frequently cited as evidence is a dinner in Moscow that occurred in late 2015.
On Dec. 10, 2015, Flynn attended a dinner in Moscow to celebrate the 10th anniversary of Russian television network RT. Flynn, who was seated next to Russian President Vladimir Putin for the culminating dinner, was also interviewed on national security matters by an RT correspondent. Flynn's speaker's bureau, Leading Authorities Inc., was paid $45,000 for the event and Flynn received $33,000 of the total amount.
Seated at the same table with Flynn was Jill Stein, the Green Party candidate in the 2016 election. By all accounts, including Stein's, Flynn and Putin didn't engage in any real conversation. At the time, Flynn's trip didn't garner significant attention. But it would later be used by media and the Clinton campaign to push the Russian collusion narrative.
It was reported that Flynn joined the Trump campaign in late February 2016 as an informal adviser on foreign policy matters—approximately two months after his dinner in Moscow—although his actual start date isn't entirely clear.
Flynn's trip to Russia was first brought to larger attention on July 18, 2016, during a live interview at the Republican National Convention with Yahoo News reporter Michael Isikoff:
Isikoff: You flew over to Moscow to participate in the 10th anniversary—a celebration of RT—Russian television, a propaganda arm of the Russian government. And you sat next to Vladimir Putin at a celebratory dinner. Why did you attend that event?
Flynn: Because I wanted to tell Russia to get Iran the hell out of the four proxy wars that they're involved in in the Middle East in order for us to settle the situation down … my intent for speaking at that event—and they allowed me to do it—was to talk about Russia's influence over Iran and to essentially tell Russia that they have got to get Iran out of the situations they are involved in in the region … Iran has got to back out of many of the things they're doing.
Isikoff ignored Flynn's entire response and continued his line of questioning:
Isikoff: Were you paid for that event?
Flynn: You'd have to ask my—the folks that I went over there to …
Isikoff: Well, I'm asking you. You'd know if you were paid.
Flynn: Yeah, I mean, I went over there as a speaking event. It was a speaking event. What difference does that make? Does somebody go, 'Oh, he was paid by the Russians!'?
Isikoff: Well, Donald Trump has made a lot of the fact Hillary Clinton has taken money from Wall Street–Goldman Sachs …
Flynn: Yeah. I didn't take any money from Russia, if that's what you're asking.
Isikoff: Well then, who paid you?
Flynn: My speaker's bureau. Ask them.
Following the Isikoff interview, the matter was pursued further by Washington Post reporter Dana Priest, who published a combined an-person and telephone interview with Flynn in an August 15, 2016 article:
Priest: Tell me about the RT [state-run Russian Television] relationship?
Flynn: I was asked by my speaker's bureau, LAI [Leading Authorities, Inc.]. I do public speaking. It was in Russia. It was a paid speaking opportunity. I get paid so much, the speaker's bureau got paid so much, based on our contract.
The gig was to do an interview with [RT correspondent] Sophie Shevardnadze. It was an interview in front of the forum, probably 200 people in the audience. My purpose there was I was asked to talk about radical Islam in the Middle East. They asked me to talk about what was going on in the situation unfolding in the Middle East.
Priest: Have you appeared on RT regularly?
Flynn: I appear on Al Jazeera, Sky News Arabia, RT. I don't get paid a dime. I have no media contracts. … [I am interviewed] on CNN, Fox …
Priest: Why would you go on RT, they're state-run?
Flynn: Well, what's CNN?
The Isikoff interview took place on July 18, 2016. Unknown at the time, the matter had also captured the attention of another player in the Spygate saga, dossier author Christopher Steele, who had begun publishing a series of memos beginning on June 20, 2016.
Contained within an Aug. 10, 2016, memo was this bit of information:
"Kremlin engaging with several high profile US players, including STEIN, PAGE and (former DIA Director Michael Flynn) and funding their recent visits to Moscow.

Speaking separately, also in early August 2016, a Kremlin official involved in US relations commented on aspects of the Russian operation to date … This had involved the Kremlin supporting various US political figures, including funding indirectly their recent visits to Moscow. S/he named a delegation from Lyndon LAROUCHE; presidential candidate JILL STEIN of the Green Party; TRUMP foreign policy advisor Carter PAGE; and former DIA Director Michael Flynn."
In addition to the obvious questions raised by the timing of Flynn's name appearing in Steele's Aug. 10 memo, is the manner in which Flynn is denoted. All other names are capitalized, in the manner of intelligence briefings. Flynn's name isn't capitalized and in one case, appears within parentheses. It's almost as if his name was suddenly added at the last minute—and by someone other than Steele.
Steele met with Yahoo News' Isikoff in Sept. 2016 and gave him information from the dossier. The resulting Sept. 23, 2016, article from Isikoff was then cited by the FBI as validating Steele's claims and was featured in both the original FISA application and the three subsequent renewals on Trump campaign foreign policy adviser Carter Page. Steele was fired by the FBI in late October or early November over his contacts with journalists, in violation of FBI protocol.
Steele wasn't the only person Isikoff was working with. On April 26, 2016, Isikoff published a story on Yahoo News about Paul Manafort's business dealings with Russian oligarch Oleg Deripaska. It was later learned from a DNC email leaked by Wikileaks that Isikoff had been working with Alexandra Chalupa, a Ukrainian-American operative who was doing consulting work for the Democratic National Committee. Chalupa met with top officials in the Ukrainian Embassy in Washington in an effort to expose ties between Trump, Manafort, and Russia.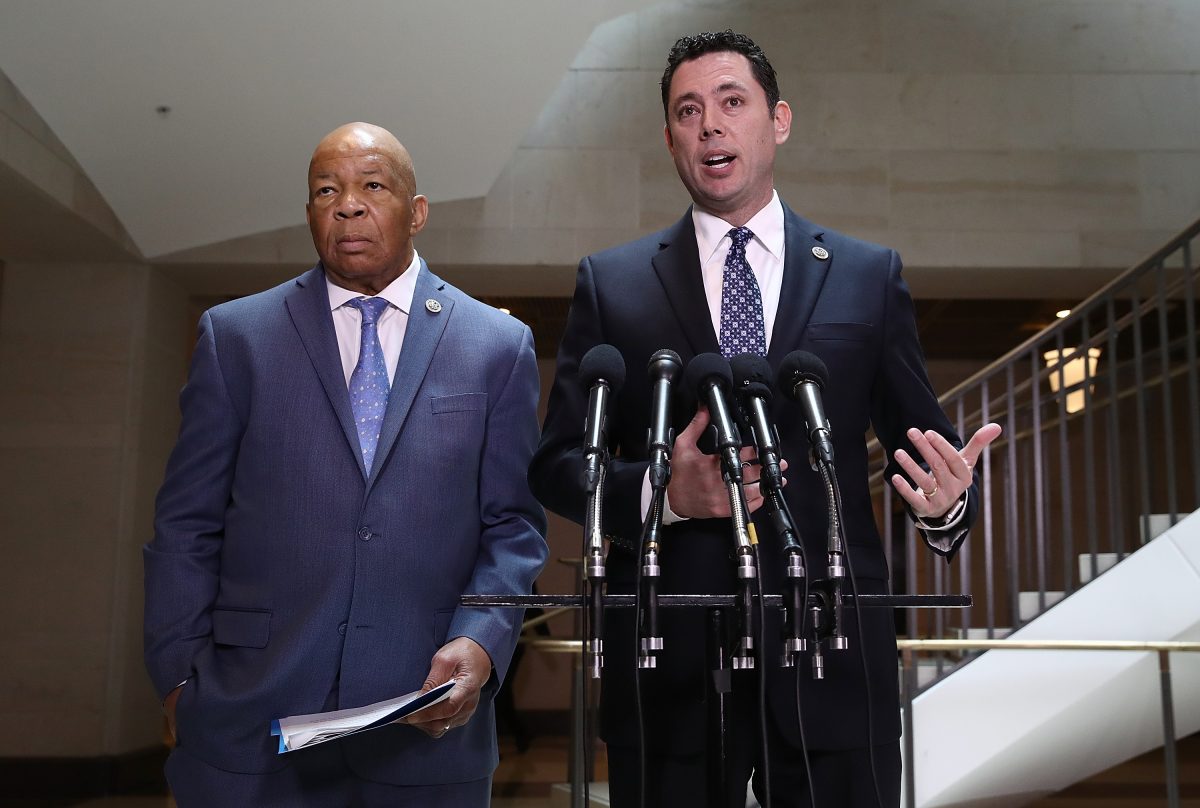 The obvious question remains. How did the information on Flynn make its way into the dossier at the time it did, and who, exactly, provided the information to Steele.
On Jan. 2, John Solomon of The Hill published an article headlined "Exculpatory Russia evidence about Mike Flynn that US intel kept secret." Contained within the article was some enlightening information regarding steps Flynn took both before and after his trip to Russia:
• "Before Flynn made his infamous December 2015 trip to Moscow—as a retired general and then-adviser to Donald Trump's presidential campaign—he alerted his former employer, the Defense Intelligence Agency (DIA).
• "He then attended a "defensive" or "protective" briefing before he ever sat alongside Russian President Vladimir Putin at the Russia Today (RT) dinner, or before he talked with then-Russian Ambassador Sergey Kislyak.
• "The briefing educated and sensitized Flynn to possible efforts by his Russian host to compromise the former high-ranking defense official and prepared him for conversations in which he could potentially extract intelligence for U.S. agencies such as the DIA.
• "When Flynn returned from Moscow, he spent time briefing intelligence officials on what he learned during the Moscow contacts. Between two and nine intelligence officials attended the various meetings with Flynn about the RT event, and the information was moderately useful, about what one would expect from a public event, according to my sources."
Flynn's actively attending pre- and post-briefings with the DIA on the event are hardly the actions of a man who was sympathetic to Russia.
Solomon, in his article, references a classified briefing that was given to Sen. Grassley and the rest of the Senate Judiciary Committee in May 2017, followed by an Aug. 25, 2017, letter that Grassley sent to then-Secretary of Defense Gen. James Mattis and then-Director of the DIA, Lt. Gen. Victor Stewart.
"On May 25, 2017, DIA personnel provided the Judiciary Committee a classified briefing and an in-camera review of classified documents related to Lt. General Michael Flynn. I am writing to request that you declassify a key piece of information from that briefing. Given the nature of the briefing and documents, the details of my request are explained in the attached classified memorandum."
"Based on representations made by the DIA personnel, it appears the public release of this information would not pose any ongoing risk to national security. Moreover, the declassification would be in the public interest, and is in the interest of fairness to Lt. General Flynn," Grassley wrote in his letter.
Solomon asserts that this information regarding Flynn's briefings to the DIA are the exculpatory information contained within the DIA documents from Grassley's briefing. Perhaps this is correct, but strangely, most of this information had previously been made public by Flynn's attorney and was reported in multiple news articles.
Chaffetz, Cummings Misrepresent Secretary of Army Response
It's true that initially Flynn's trip was reported as not having been approved. Politico reported in February 2017 that the "Pentagon has informed lawmakers that there are no records of former national security adviser Michael Flynn's 2015 trip to Moscow, when he dined with Russian President Vladimir Putin and may have accepted unconstitutional payments from a foreign government for his attendance."
The article cited a February 16, 2017, letter sent by then-House Oversight Committee Chairman Jason Chaffetz (R-Utah) and the ranking Democrat on the committee, Elijah Cummings (D-Md.), which noted:
"On February 14, 2017, the Secretary of the Army informed our Committee that after a "thorough records search," the Department "has not found any documents" indicating that Lieutenant General Flynn requested permission for his speaking engagement with RT in December 2015 or reported payments he received, as required by Defense Department regulations to comply with the Constitution."
This admission, although later proven to be false, came at a crucial juncture in the growing claims of collusion between the Trump administration and Russia. Flynn had resigned as Trump's national security adviser just three days prior to the article's publication.
The letter sent by Chaffetz and Cummings was based on a response letter from the Secretary of the Army Robert Speer, who was responding on behalf of Mattis to an earlier letter sent Feb. 1, 2017, to Mattis by Reps. Cummings, John Conyers (D-Mich.), Adam Schiff (D-Calif.), Adam Smith (D-Wash.), Bernie Thompson (D-Miss.), and Eliot Engel (D-N.Y.).
The Feb. 1, 2017, letter didn't focus on whether Flynn had requested DIA approval to attend the event, but instead focused on whether payments received by Flynn were in potential violation of the Emoluments Clause, which restricts payments to any person "holding Office of Profit or Trust." The letter noted that the "Department of Defense has made clear that this restriction applies to retired military officers because they continue to hold offices of trust."
The letter specifically focused on the payments—not Flynn's actual visit. The letter asked for "all documents in the possession or control of the Department of Defense" relating to:
1.Direct or indirect communications between Flynn and Russian government officials representatives, affiliates, or agents, or those of any other foreign state;
2. Direct or indirect interactions between Flynn and RT officials representatives, affiliates, or agents;
3. Direct or indirect payments received by Flynn from any foreign source;
4. Efforts by Flynn to seek permission or approval for the direct or indirect receipt of payments from any foreign source; and
5. Flynn's contract with LAI, as well as any documents relating to his work on behalf of LAI.
Note, that nowhere within the letter was a question raised about Flynn obtaining permission for the visit. Question 2 asked about interactions with RT officials, but did not address anything in relation to Flynn obtaining permission to attend the event.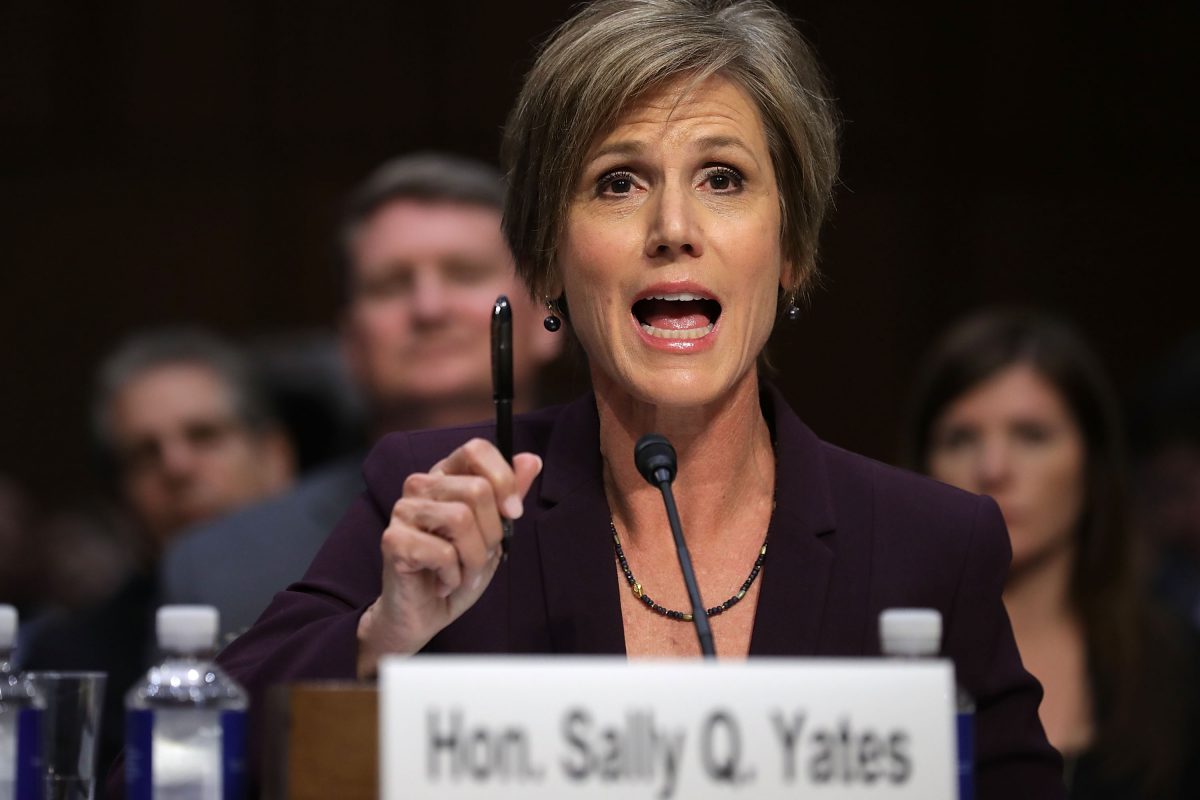 The response letter from Speer was short and direct:
"Secretary of Defense James Mattis asked me to respond on his behalf to your February 1, 2017, letter requesting documents pertaining to a possible violation of the Emoluments Clause by retired Lieutenant General Michael Flynn.
"Based on a request from the Office of the Secretary of Defense, the Department of the Army has conducted a thorough records search, and has not found any documents responsive to your request."
This response by Speer in regard to notification of payments received by Flynn was then translated in the Feb. 16 letter sent by Chaffetz and Cummings to mean that no notification was provided by Flynn regarding his RT Moscow trip:
"The Department "has not found any documents" indicating that Lieutenant General Flynn requested permission for his speaking engagement with RT in December 2015 or reported payments he received."
This was later proven to be demonstrably false. Flynn mayn't have reported the payments but he certainly notified the DIA of his pending trip.
On April 25, 2017, Flynn's lawyer, Robert Kelner, reiterated that Flynn disclosed his Moscow trip to the DIA before he traveled there:
"As has previously been reported, General Flynn briefed the Defense Intelligence Agency, a component agency of the DoD, extensively regarding the RT speaking event trip both before and after the trip, and he answered any questions that were posed by the DIA concerning the trip during those briefings."
The fact that Flynn had indeed disclosed his Moscow trip in advance to the DIA ended up widely reported in late April 2017, but the focus had shifted to Flynn's lack of disclosure on the speaking fees he had received.
In a May 8, 2017, article by NBC News reporter Ken Dilanian, the acknowledgment was again made but the focus on the lack of financial disclosure intensified:
"Flynn disclosed his July 2015 trip to the RT dinner in Moscow, but not that he was paid, according to two U.S. officials with direct knowledge of the matter."
But there was an admission regarding the issue of payments:
"One official said there is no specific question on the relevant form that covers payments for speeches by foreign entities, but another said Flynn was told that any payments in connection with the trip were to be disclosed."
Worth asking, in a series of pre- and post- briefings before the DIA, what are the odds that a question about Flynn receiving any form of payment for his visit didn't arise? A lack of verbal acknowledgment of payment seems extremely unlikely. Also worth noting is that Flynn admitted during several interviews in 2016 that he was indeed paid by his speaking company for his visit.
To my knowledge, Chaffetz and Cummings never corrected the material errors contained within their Feb. 16, 2017, letter. They simply switched and refined their focus to the matter of payments received by Flynn. As a matter of reference, on March 22, 2017, Chaffetz and Cummings sent a series of identical letters to then-Chief of Staff Reince Priebus, then-FBI Director James Comey, newly installed Director of National Intelligence Dan Coates, and Secretary of Defense Mattis.
The White House responded with an April 19, 2017, letter that essentially told Chaffetz and Cummings that the Trump administration would be unable to comply with the committee's request, noting that Flynn "likely had contacts with a significant number of foreign nationals in his official capacity as National Security Advisor." The letter also noted that "many, if not all, documents relating to such contact are likely to contain classified, sensitive and/or confidential information."
On April 19, 2017, Chaffetz surprised Washington by abruptly announcing he wouldn't seek re-election in 2018. The following day, on April 20th, Chaffetz told KSL Newsradio's Doug Wright that he might not finish out his term. Chaffetz formally left Congress on June 30, 2017.
In Chaffetz's defense, he did appear to resist later requests by Cummings to issue subpoenas to the White House as outlined in a May 22, 2017, letter from Cummings.
But worth noting in this flurry of anti-Trump activity is the simple fact that Flynn's advanced briefings to the DIA were publicly known in late April 2017. The DIA classified briefing given to Grassley and the rest of the Senate Judiciary Committee on May 25, 2017, came a full month after it was widely known that Flynn had informed the DIA of his Moscow visit.
The DIA Documents
So what was contained within those briefing documents that prompted Grassley to follow up three months later with his August 25, 2017, letter asking Mattis to "declassify a key piece of information from that briefing." And why did Mattis deny that request?
As noted by Grassley, "the public release of this information would not pose any ongoing risk to national security. Moreover, the declassification would be in the public interest, and is in the interest of fairness to Lt. General Flynn."
It's possible that Solomon is correct and details contained within the briefing provide a more detailed elaboration of the manner in which Flynn went about notifying the DIA. But the response from Flynn's lawyer in April 2017 was already reasonably detailed and specific:
"General Flynn briefed the Defense Intelligence Agency, a component agency of the DoD, extensively regarding the RT speaking event trip both before and after the trip, and he answered any questions that were posed by the DIA concerning the trip during those briefings."
Given the unusual and highly politicized sequence of events, it's hard not to wonder if there's not something more contained within those documents that Grassley wanted to see released.
Flynn's 2015 dinner in Moscow was initially used to implicate the Trump campaign's ties to Russia. It was then used as a means to cast doubts on Flynn's ability as Trump's national security adviser. Following Flynn's resignation, it was then used as a means to pursue the ongoing collusion narrative that gained full strength in the early days of the Trump administration.
A Jan. 10, 2017, article in the New York Times, "Trump's National Security Pick Sees Ally in Fight Against Islamists: Russia" highlighted the efforts:
"In an extraordinary report released last week, the agencies bluntly accused the Russian government of having worked to undermine American democracy and promote the candidacy of Mr. Trump. The report is likely to renew questions about Mr. Flynn's avowed eagerness to work with Russia, and his dismissal of concerns about President Vladimir V. Putin."
Flynn would resign from his position as national security adviser in February 2017. The sequence of events leading to his resignation were both coordinated and orchestrated with acting Attorney General Sally Yates playing a leading role. The timeline of events is telling:
Jan. 4, 2017–Flynn informed transition White House Counsel Don McGahn that he was under federal investigation for work as a paid lobbyist to Turkey.
Jan. 12, 2017–Flynn's Dec 29, 2016, call was leaked to the Washington Post. The article portrayed Flynn as undermining Obama's Russian sanctions.
Jan. 15, 2017–VP Mike Pence appeared on "Face the Nation" to defend Flynn's calls–five days before Trump's inauguration.
Jan. 19, 2017–The New York Times reported, on the eve of Inauguration Day, that several agencies—the Federal Bureau of Investigation, the Central Intelligence Agency, the National Security Agency and the Treasury Department were monitoring several associates of the Trump campaign suspected of Russian ties.
Jan. 19, 2017 – Obama's top intelligence and law-enforcement deputies met to talk about Flynn's conversation with Kislyak, according to a Feb. 13 article in the Washington Post.
Jan. 20, 2017 – Inauguration.
Jan. 23, 2017 – Acting Attorney General Sally Yates increased pressure on FBI Director Comey regarding Flynn—telling Comey that Flynn could be vulnerable to blackmail.
Jan. 23, 2017 – The Washington Post reported that the FBI intercepted a conversation in late December 2016 between Flynn and Russian Ambassador Kislyak. The intercept was supposedly part of routine spying on the ambassador.
Jan. 23, 2017–The FBI reported nothing unlawful in the content of Flynn call. Having listened to the tapes, the FBI cleared General Michael Flynn of any wrongdoing in his conversations with Russian Ambassador Sergey Kislyak. Flynn did not violate the Logan Act by attempting to influence U.S. foreign policy.
Jan. 24, 2017–Flynn was interviewed at the White House by the FBI. It was during this interview that Flynn supposedly lied to the FBI–despite having his calls already cleared by the FBI. The interview was conducted by Peter Strzok and Joe Pientka.
Jan. 25, 2017–The Department of Justice received a detailed briefing on Flynn from the FBI.
Jan. 26, 2017–Yates contacted McGahn, who agreed to meet with Yates the same day.
Jan. 26, 2017–Yates met with McGahn. She also brought Mary McCord–Acting Assistant Attorney General–and Head of the DOJ's National Security Division.
Yates later testified before Congress that the meeting surrounded Flynn's phone calls and his FBI interview. She also testified that Flynn's call and subsequent interview "was a topic of a whole lot of discussion in DOJ and with other members of the intel community."
Jan. 27, 2017 – McGahn called Yates and asked if she could come back to his office.
Jan. 27, 2017 – Yates returned to the White House without McCord. McGahn asked to examine the FBI's evidence on Flynn. Yates said she would respond by Monday.
To my knowledge, Yates failed to provide McGahn with the FBI's evidence on Flynn. From that point, the pressure on Flynn and the Trump administration escalated—with help from media reporting.
Feb. 9, 2017–The New York Times and the Washington Post published articles claiming that General Michael Flynn discussed sanctions with Russian ambassador Sergey Kislyak in December of 2016.
Feb. 13, 2017– The Washington Post reported that Yates warned the White House in January that Flynn might be vulnerable to Russian blackmail, due to his conversations with Ambassador Kislyak.
Feb. 13, 2017–Flynn resigned as national security adviser after it was revealed he had misled Pence about phone conversations he had with Kislyak.
Feb. 14, 2017–The New York Times reported that members of the Trump campaign had "repeated contacts with senior Russian intelligence officials"–according to four anonymous sources. The Trump campaign denies the claims–and the Times admits that there is "no evidence" of cooperation or collusion between the Trump campaign and the Russians.
With Flynn gone and the Russian narrative firmly established, the conspirators then turned their attention to Trump's newly confirmed attorney general, Jeff Sessions. On March 1, 2017, the Washington Post reported that Sessions had twice had contact with the Russian ambassador Kislyak. The following day, on March 2, Sessions recused himself from the Russia investigation.
On the same day as Sessions's recusal, Evelyn Farkas, a former deputy assistant secretary of defense, detailed efforts at hampering the newly installed Trump administration during a March 2, 2017, interview with MSNBC, in which she described how the Obama administration gathered and disseminated intelligence on the Trump team:
"I was urging my former colleagues and, frankly speaking, the people on the Hill … 'Get as much information as you can. Get as much intelligence as you can before President Obama leaves the administration.'
"The Trump folks, if they found out how we knew what we knew about the Trump staff's dealing with Russians, [they] would try to compromise those sources and methods, meaning we would no longer have access to that intelligence. … That's why you have the leaking."
Note that Farkas said "how we knew" not "what we knew."
A crucial distinction.
Jeff Carlson is a CFA® Charterholder. He worked for 20 years as an analyst and portfolio manager in the high-yield bond market. He runs the website TheMarketsWork.com