The woman facing a first-degree arson charge after police said she was captured on video starting a fire that consumed an Atlanta Wendy's was released on $10,000 bond on Wednesday.
Natalie White appeared via teleconferencing in front of a judge in Fulton County, Ga., and was released on bond.
Video footage showed White being released from Fulton County Jail just before 8 p.m. into the custody of her mother.
Drew Findling, White's lawyer, wanted the judge to grant signature bond, which requires only a signature and no money.
"There's no criminal record," Findling told the judge. "She's 29 years old. My phone is blowing up with people who would like to assist them."
The family didn't have the funds to meet the bond, he added.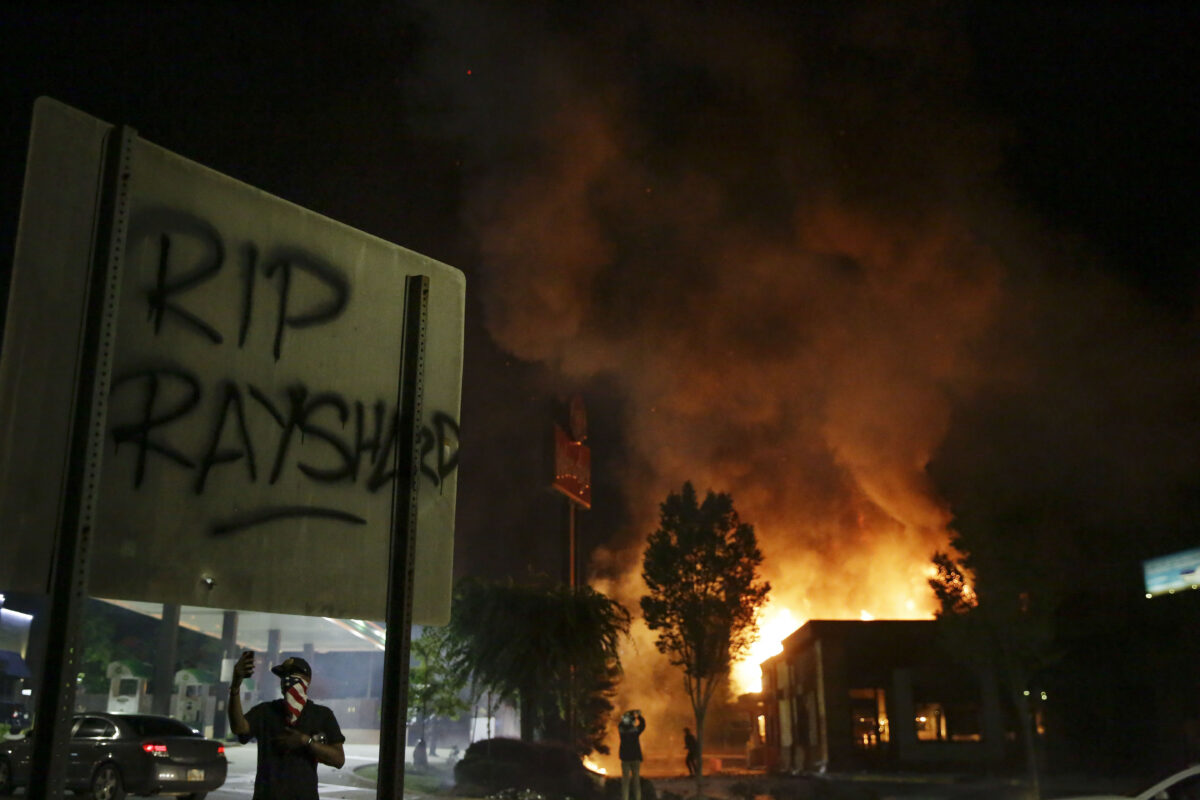 The judge declined.
"If someone is alleged to have set fire to a building with other people around, whether or not the building was occupied or unoccupied, that would present a danger to firefighters if they were able to get to the scene," the judge said.
"That Wendy's is right next to a gas station, and so when you have fire right next to a gas station, that's a volatile combination. And so, I don't find a lack of a criminal record that persuasive," he added.
White is required to stay at home with an ankle monitor and cannot use social media.
Before her arrest, the Fulton County Sheriff's Office described White as a "dangerous fugitive." She was tracked down by Gwinnett County sheriff's deputies, who alerted U.S. Marshals and Fulton deputies.
Findling said his client didn't burn the Wendy's down. "She did not put that building on fire," he said.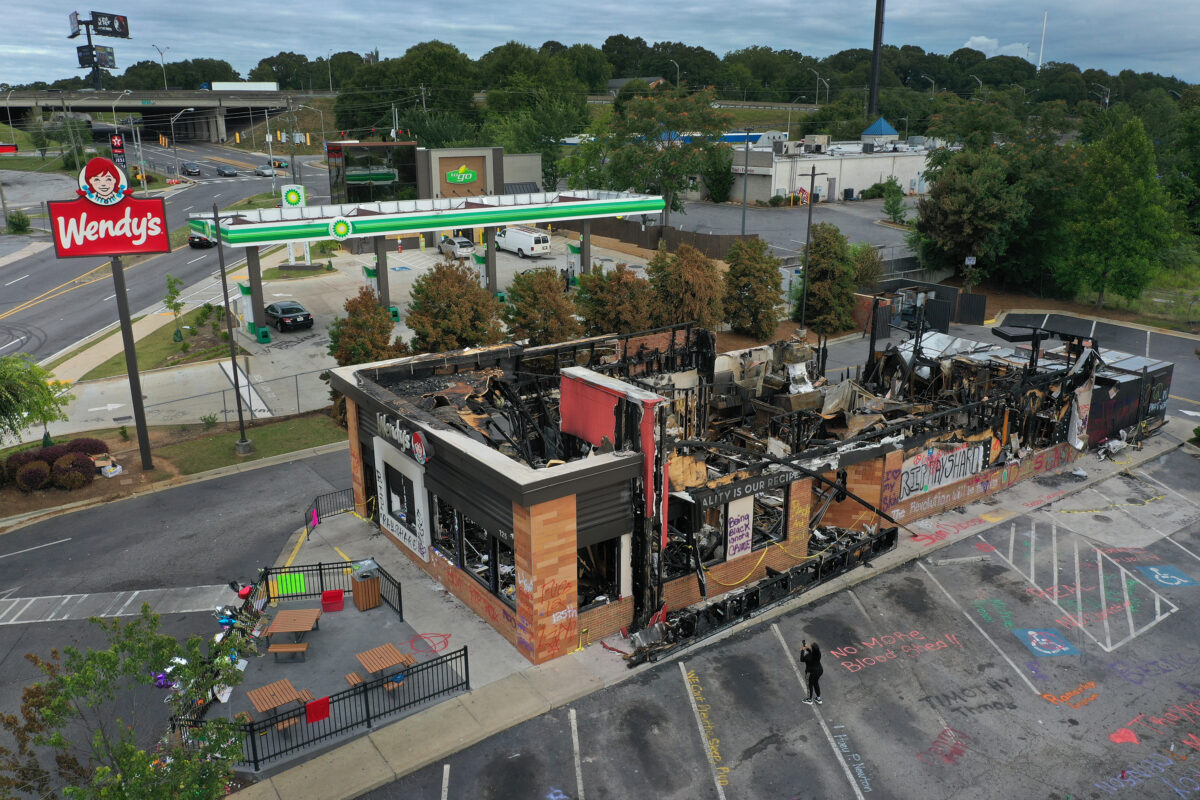 Wendy's Torched
The Wendy's was torched on June 13 after a crowd gathered outside the restaurant.
Chief fire investigator James Oliver told reporters Tuesday that the fire was started by several people, using items that included fireworks and a "homemade blowtorch."
Oliver said there are multiple suspects in the case and that investigators only have "quality photos of two of them," adding that he believes both suspects are white females.
The Georgia Arson Control Board is offering $10,000, bringing the total reward to $20,000 for information leading to the arrest of the second suspect.
The Wendy's parking lot is where a man named Rayshard Brooks was shot twice in the early hours of June 13 by a police officer after resisting arrest.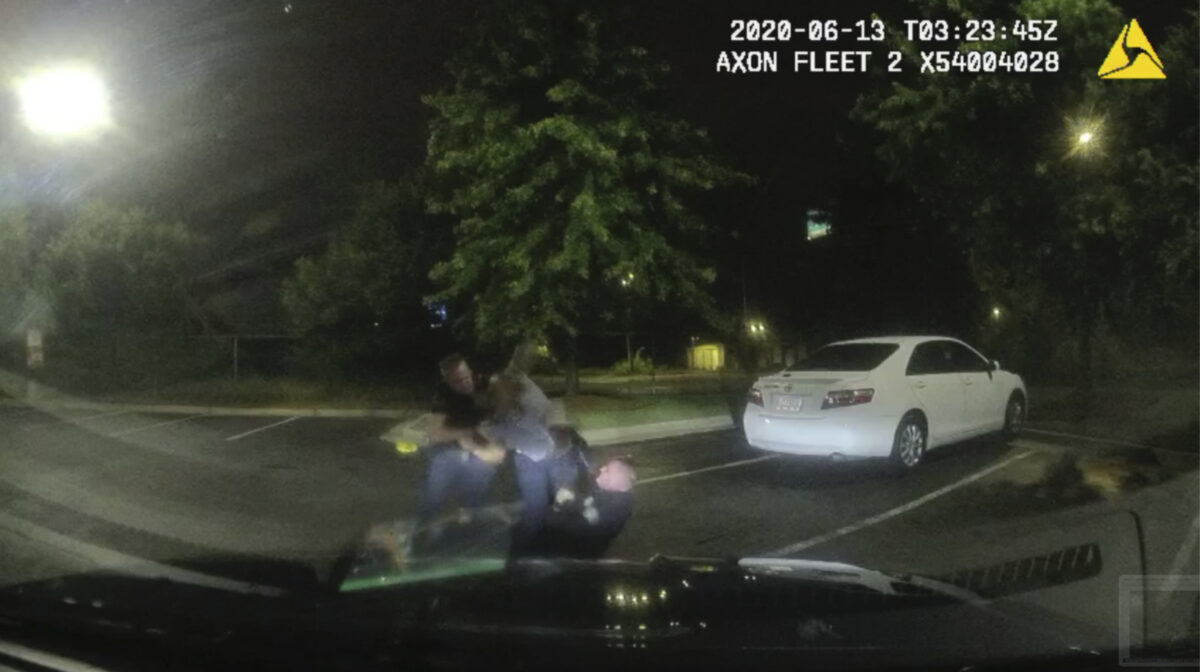 The officer, Garrett Rolfe, was charged with felony murder.
In body camera footage released by the Atlanta Police Department, Brooks can be heard speaking about White.
"You know, Natalie White, she's my girlfriend. She left. I said, 'Baby, I'll get Wendy's and then I'll go back …'" Brooks tells the responding officers before they try to arrest him and he resists, triggering a scuffle.
Findling told news outlets that White and Brooks knew each other but declined to characterize their relationship.
Attorneys for Brooks's widow said in a statement this week, "We are unaware of any connection between the Natalie White that was arrested today for arson and the Natalie White mentioned by Rayshard Brooks in the bodycam video."
"The only person who could answer questions regarding any connection they may have had is Natalie White. The family of Rayshard Brooks is still grieving his loss," they added. "He will be greatly missed by his widow Tomika Miller and their children, as well as his many family and friends."
Tom Ozimek contributed to this report.