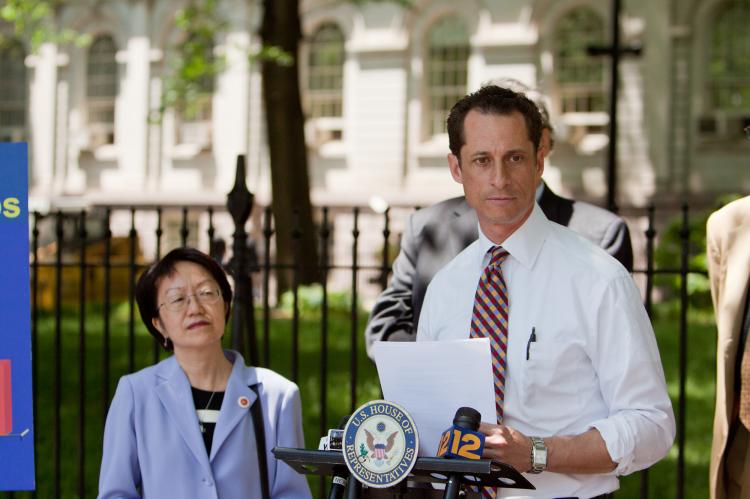 NEW YORK—U.S. Rep. Anthony Weiner held a press conference Sunday to raise the issue of excessive packaging in products. In the heart of holiday gift shopping near Herald Square, Weiner, a Democrat from Queen's 9th district and a member of the House Commerce Subcommittee on the Environment and Hazardous Materials, announced a new push to reduce the amount of harmful, excessive packaging materials.
Weiner is introducing a new bill that will reduce wasteful product packaging by 30 percent over the next 10 years. Weiner's legislation will direct the Environmental Protection Agency to write new packaging regulations for consumer product packaging.
The use of plastic in packaging is common, but Weiner pointed several examples of products that over-use plastic—a six-inch action figure wrapped in 72 square inches of plastic and fitted with two cardboard inserts; a single shaving razor wrapped in plastic four times the necessary &8232;needed and fitted with three cardboard inserts.
According to Weiner, it is estimated that New York City will create an additional 15,000 tons of garbage during the early December holiday shopping season, enough waste to fill 1,000 garbage trucks. The plastic wrapping associated with packaging on consumer goods accounts for 3,000 tons of waste every week in the City.&8232;&8232;Rep. Weiner said, "We've all seen outrageous examples of tiny products wrapped in harmful and excessive packaging. Consumers have always looked for quality products and a good deal. This holiday season I urge them to also look for products with responsible packaging."