A web hosting and domain registrar service said Monday that it has not been in contact with Parler, the social media website dumped from Amazon's web servers.
"We have had no contact or discussions with Parler in any form regarding our organization becoming their registrar or hosting provider. From our understanding, Parler was working on satisfying the requested terms placed upon them by various elements of their supply chain, and to date, no communication has been received by them for discussion of future service provision," Robert Davis, Epik's senior vice president of communication, said in a statement he put forth triggered by a number of media requests, many seemingly intended on rehashing "prior falsehoods."
Several reports linked Epik to Parler. A domain name search appeared to show that Parler had registered with Epik, which in the past took on free speech platform Gab after it was booted from other companies.
Davis didn't immediately respond to a request for comment, nor did Parler.
DreamHost, another domain registrar, said Monday that it doesn't host Parler or any of its content on their servers.
Parler, a top competitor to Twitter, was kicked off both Google's and Apple's online stores before being removed from Amazon's servers. Parler, which went offline as a result on Monday, sued Amazon, asking a court to intervene. Amazon, which provides services to Twitter, alleged a lack of confidence in Parler's moderation of violent speech, but Twitter has struggled with moderation, including allowing a phrase pledging violence against Vice President Mike Pence to trend.
Parler's court filings say Amazon's suspension of services to the company "threaten Parler with extinction right when the social media company was experiencing explosive growth." The company said it tried to find alternative companies to host it "and they have fallen through," leaving it with "no other options."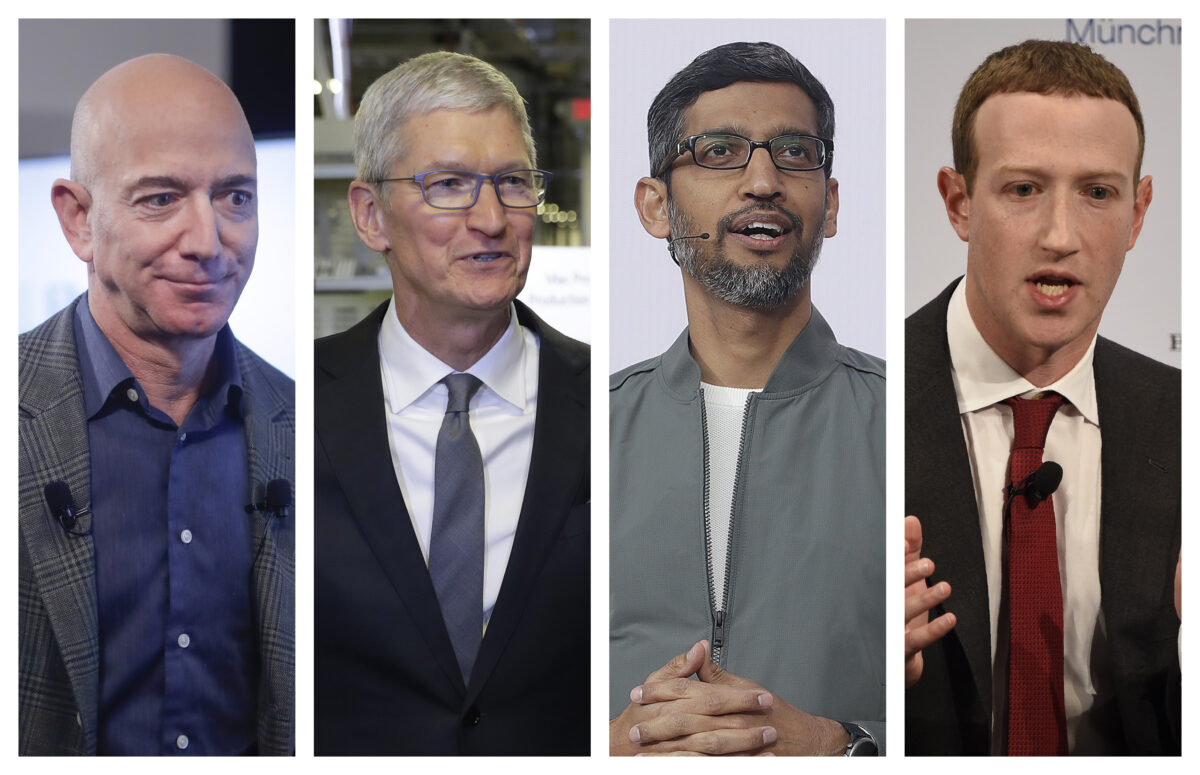 Epik, while saying Parler hadn't contacted it, weighed in on the side of the company, condemning what Davis called "an artificial standard" that has seen Twitter and Facebook "creating an undeniable double standard for both policing and enforcement."
"As a provider of critical infrastructure for an increasingly digital world, Epik has closely observed the battle between oversized monopolies and smaller platforms. The notion that Big Tech has pushed for centralized control over all future narratives is very real. The danger to humanity is the looming prospect of an unthinkable abuse of both power and financial privilege that places control into the hands of a small number of individuals that routinely demonstrate they are unworthy," Davis wrote.
"The old adage is that absolute power corrupts absolutely. The same group that is deplatforming an open social network like Parler as but one example, earned record levels during a global pandemic while reducing affiliate payouts by as much as 80 percent. Surely they are not unaware of the correlation of how economic challenges help feed the anger and intolerance that is infecting our country."
Besides hosting Gab, Epik has also hosted other websites removed elsewhere. But the company announced in 2019 it would not host 8Chan, a message board service that was booted by CloudFlare.
Epik cited 8Chan's "recent operating history" as well as "concern of inadequate enforcement and the elevated possibility of violent radicalization on the platform."
Davis said Monday that Epik has helped to identify and remove millions of threads of harmful content. In cases of deplatforming, he added, a removal of a company "simply shifts the burden and responsibility of management to other companies who may be less equipped to act as a positive influence."
"Epik would reiterate that we are not quick to abandon our administrative positions, as our response team and abuse department has the view that no one is beyond redemption. The best way we can help make our world a better place is by actually participating in it. Positive transformation is not achieved by marginalizing or ostracizing any individual or group that may be on a pathway to forming new opinions. Simply stated, countering extremism and isolation with love works! However, make no mistake, the process takes time and personal investment, along with the willingness to see beyond one's self long enough to recognize that all of us are in this journey together," he added.
Epik itself has been cut off by companies before. PayPal last year terminated Epik's account because of "service risk." Davis at the time said the decision was an "abuse of power and overreach by a de facto monopoly."