Patty Jenkins's "Wonder Woman" does not disappoint. Sweeping the weekend box office with a global opening of $223 million, and boasting the biggest-ever opening for a film directed by a woman, it's already made film history.
I agree with all the buzz: It is everything you want a Hollywood action and superhero movie to be. And it's even more.
Perhaps its plot is a bit old-fashioned, as it borrows from the ancient Greeks: When men were first created by gods, they were good and fair and lived together happily. But Ares, son of Zeus, became jealous and sought to corrupt humankind. The gods then created the Amazons to protect humanity from corruption by Ares. Defeated in a deadly battle with other gods, Ares laid in wait for his chance to destroy humankind again. It became the Amazons' mission to prevent this from happening.
'Wonder Woman' has a clear and completely positive theme, from beginning to end. This is beyond refreshing.
Within this classic setup, a completely new story unfolds. We meet young Diana and see her childhood on a stunningly beautiful paradise island, where she grows up in Amazonian graciousness and ease, becoming a mature, charming, strong, and fearless young woman—with superpowers—ready to save the world.
Then a plane bursts through the invisible shield around the island and crashes into the sea, in front of her eyes. From this moment on, everything changes, and she must do what she was born to do.
You've likely heard of the plot by now. The pilot of the crashed plane escorts her back to the human world into the setting of World War I—the war Ares is using as an instrument to destroy humanity.
As the first headlining female superhero in many years, the character of Diana surpasses expectations. She is wise yet innocent, has a big and compassionate heart with firm faith and tremendous courage, and believes in her mission to such a degree that she charges out to complete it without doubt or hesitation.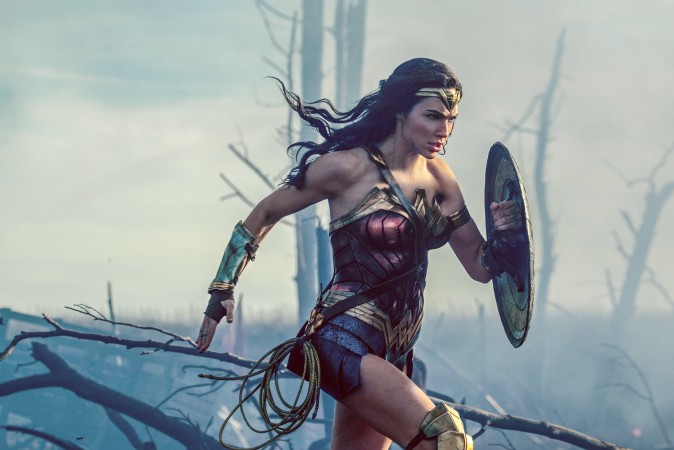 Goodness itself becomes an all-powerful weapon. When Ares tries to convince Wonder Woman to give up, because humankind does not deserve her, she walks toward him with determination and declares, "They are everything you said, but so much more. It is not about being deserving. It's about belief, and I believe in love!"
Thus, apart from a good story, "Wonder Woman" has a clear and completely positive theme, from beginning to end.
This is beyond refreshing. In an age when many artists are not sure what to depict, and some of them have gone so far as to portray ugly and negative things, a positive message from "Wonder Woman" is more than needed. We are starving for it.
The Perfect Style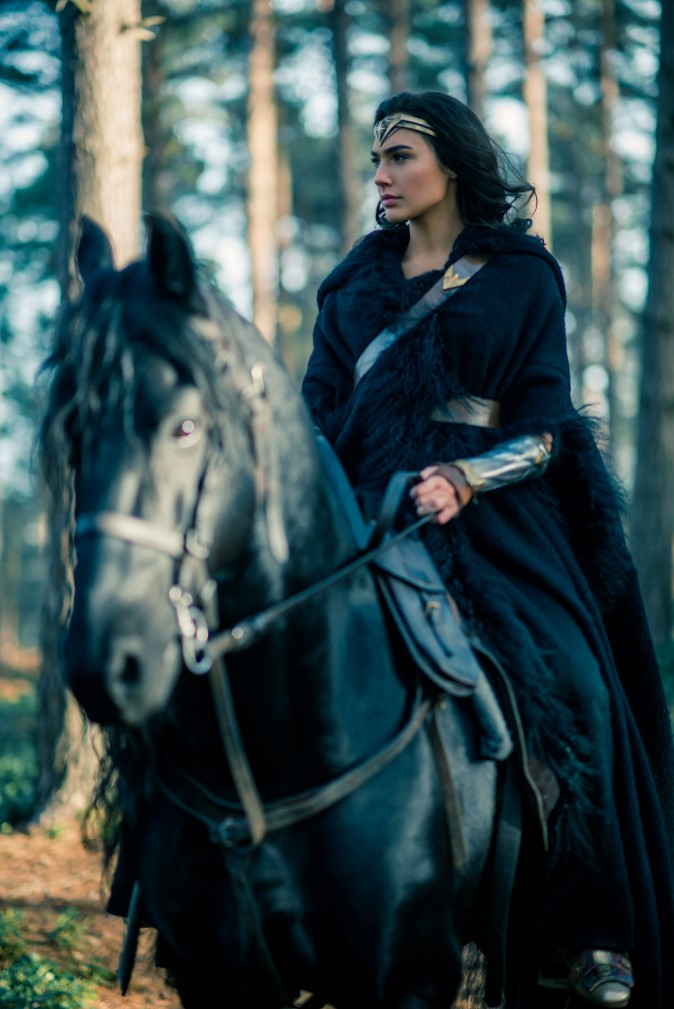 As director, Jenkins thankfully adopted a very traditional and realistic style to depict the movie's positive message.
As Richard Brody put it in his New Yorker review, the film "comes close to the realistic style of no style, as if in fear that a heightened or aestheticized one would ultimately contradict the point of the film and serve as a glorification of the very violence that it repudiates. It's a superhero film with almost no excess."
Exactly so. Throughout the movie, the pace and structure is been controlled in such a way that nothing feels too long, too short, too heavy, or too boring. Extensive battles are interjected between soothing, relaxing scenes, as well as romantic moments, all moving the story forward so that you feel everything is just about right.
There is no artistic pointing to the director's hand, no abstract moments leading to audience confusion—the message is clear and the means clearly tell it.
On Saving the World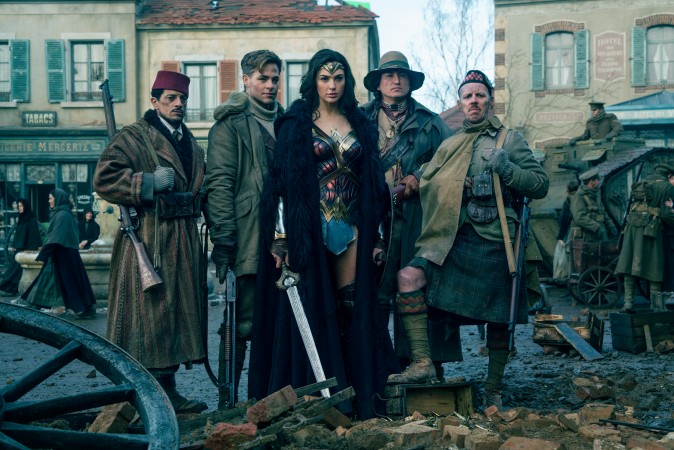 When Diana (Gal Gadot) first leaves paradise and arrives in the turbulent, hideous human world, she saves women and children who have long suffered in the war. She shakes off her human clothes, emerges as a superwoman, and heroically charges toward the German army and a hail of bullets. The magnificent music, the epic-like battle scene with Wonder Woman as the sole, central character, armed with her sacred mission, her heroic determination and courage, and her pure heart to save people … all of it worked together, and it brought me to tears.
The character of Steve Trevor (Chris Pine) is, in some ways, even more remarkable. The American soldier and spy breaks into Diana's world and takes her away to fight "the war to end all wars." He is, in a sense, only supporting Diana and just an ordinary mortal man, though he describes himself as "above average."
However, out of his sense of honor and responsibility and as a soldier who seeks peace, Steve fights shoulder to shoulder with Wonder Woman with as much courage and determination as she does. In the end, he makes a great sacrifice to save many, many others.
The triumph of good over evil, and salvation from destruction, have been everlasting themes in works of art throughout history. In our much-troubled world today, it's not surprising that a movie like "Wonder Woman" is so popular.
Most of us want the world to be a better place—less violent, more peaceful, less scary. And throughout history we've looked to saviours to help humanity escape from the messes we've made, whether it be religious or political figures. 
For me, the most inspiring theme in "Wonder Woman" is that even if we are not in a position of power, we all choose to be part of humanity's triumph or downfall, no matter how small our influence.
And that's what's so inspiring about Diana's and Steve's choice to believe in human goodness. We could all take a page from their book and know that the most important qualities they have are not their skills or abilities, but their ordinary extraordinariness: a sense of responsibility, armed with courage and a willingness to sacrifice; the determination to charge forward no matter what; and a refusal to lower their standards. 
Jennifer Zeng is an author, blogger, and reporter based in New York.