A second COVID-19 vaccine booster shot may be required because the protection against infection will wane, a top U.S. health official said on Jan. 23.
"We may need to boost again," Dr. Anthony Fauci, President Joe Biden's chief medical adviser and the longtime head of the National Institute of Allergy and Infectious Diseases, said on ABC's "This Week." "That's entirely conceivable, but before we make that decision about yet another boost, we want to determine clearly what the durability of protection is of that regular boost, that third shot that we're talking about."
All Americans aged 12 years or older are advised to get an additional shot, or a booster, because the vaccines' effectiveness against both infection and severe disease isn't as good as time goes on from the primary regimen.
The vaccines also aren't as strong against the Omicron variant of the CCP (Chinese Communist Party) virus, which causes COVID-19.
Some 83 million Americans, or 40 percent of people who received a primary vaccination series, have received a booster dose as of Jan. 23, according to federal data.
In several countries, including Israel, a second booster has been cleared for many individuals in an attempt to reverse a surge in COVID-19 cases. A small portion of Americans can get a fourth dose.
Emerging data indicate that both an initial booster and a second booster restores some of the lost protection against the illness but that the effect quickly wanes.
Data from the United Kingdom, for instance, shows a booster of Pfizer or Moderna was 65 to 75 percent effective against infection 2 to 4 weeks later, but that the effectiveness dropped to 55 to 75 percent at 5 to 9 weeks, and 40 to 50 percent from 10 or more weeks after the additional jab.
"It is therefore likely that current vaccines offer limited long-term protection against infection or transmission," the UK Health Security Agency stated in a report (pdf) on vaccine effectiveness earlier this month.
Israeli researchers said around the same time that a second Pfizer shot wasn't enough to prevent infection from Omicron.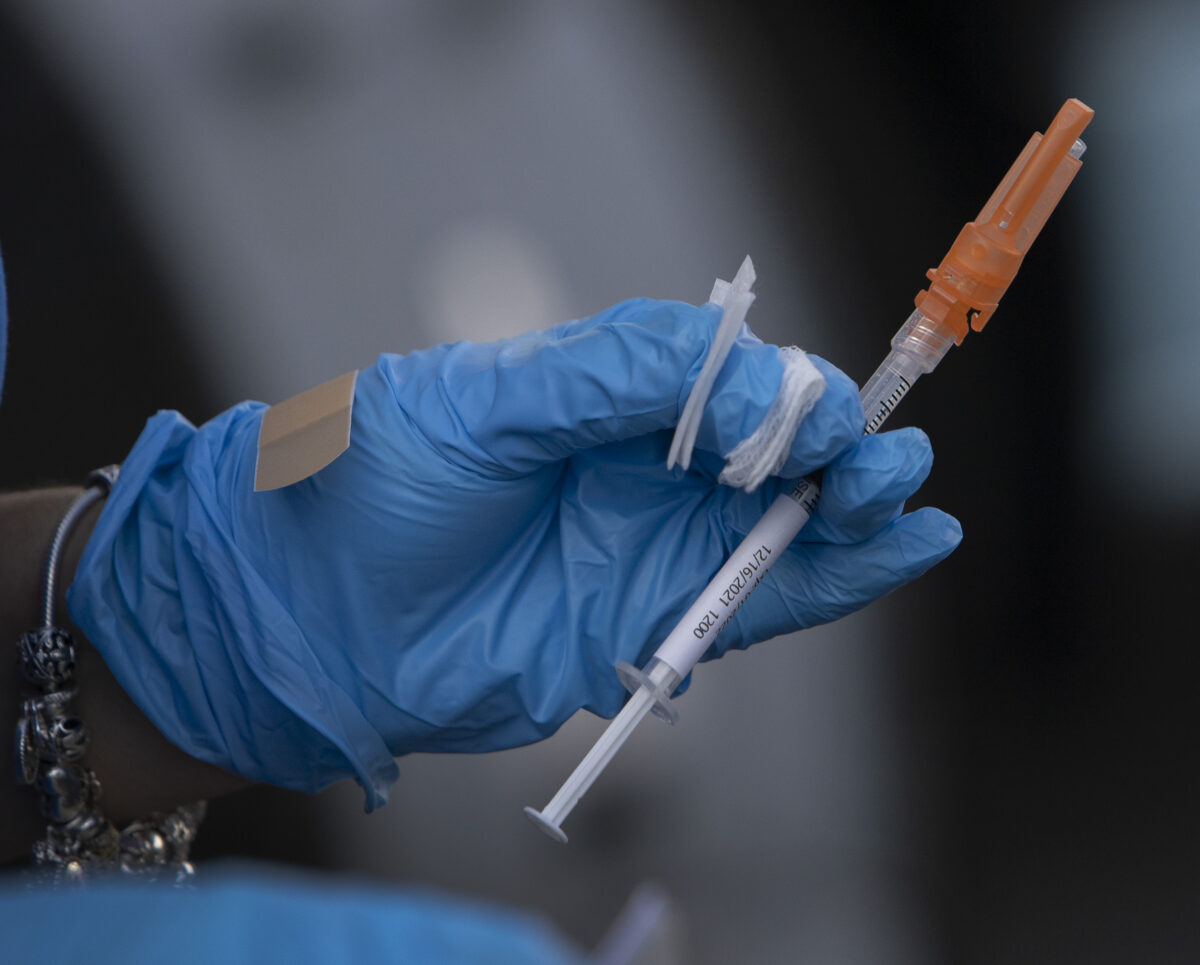 On the other hand, some studies have signaled boosters are protective against infection, at least initially, and much of the worldwide data on boosters show they elevate protection against severe disease and that that protection was still high weeks later.
The UK analysis found an initial boost to 92 percent effectiveness against hospitalization that dropped to 82 percent 10 or more weeks later.
Israel's Health Ministry stated on Jan. 23 an initial review of data from about 1 million people showed a fourth dose of Pfizer's shot shortly after being given tripled the protection against serious illness and doubled protection against infection among those 60 or older, one of the most vulnerable groups to COVID-19.
Stephane Bancel, CEO of Moderna, told a conference this month that he expects the initial booster "is not going to hold [up] great" and that a second booster may be needed.
Asked about a second booster—a fourth jab of Moderna or Pfizer's vaccine, or a third dose of Johnson & Johnson's vaccine—Fauci said officials are unsure "because we don't know the durability of protection" from the first booster.
"Certainly, you are going to see the antibody levels go down," Fauci, who last month said it was "premature" to be talking about second boosters, told ABC. "That's natural, but there's an element of the immune response, B cell memory and T cell responses, where even though you do see a diminution of antibody levels, it is quite conceivable—and I hope it's true—that the third shot boost will give a much greater durability of protection. We're following that very carefully."
Antibodies are considered a main marker of protection against infection while B and T cells are seen as a prime indicator of protection against severe disease.
"When I say protection, I mean protection against severe disease," Fauci said. "You are going to see breakthrough infections as we've seen now, even in boosted people, but for the very most part they're mild or even asymptomatic."