We can't expect to "defeat" the CCP virus, as Prime Minister Boris Johnson and many others have said we would, but need to balance the risks and manage it instead, senior Conservative party member Sir Iain Duncan Smith said.
Speaking to Christopher "Chopper" Hope on his podcast Choppers Politics, Duncan Smith said he agrees with the "focused protection" proposal laid out in a declaration, that suggests governments shield the elderlies and other high-risk groups, while allowing those who are not vulnerable to build up herd immunity.
Without an effective vaccine, we could spend years trying to "push these spikes down," Duncan Smith said.
Therefore, he said the government needs to take a more realistic approach.
"…being in control, managing it, but not expecting, as people say, we can defeat this, because I honestly don't think we will."
Duncan Smith said we need to balance the risks.
"I've never been through a time like this, where we have almost suspended all judgment on everything else as secondary to COVID."
The Prime Minister's office on Wednesday rejected the "focused protection" proposal, signed by thousands of health professionals, saying "it is not possible to rely on an unproven assumption" that people at lower risk would avoid transmitting the disease to those who are at a higher risk.
SAGE Members 'Look Quite Frightened Most of the Times'
The UK's government has repeatedly emphasised its strategy on combatting the CCP (Chinese Communist Party) virus is based on science.
But to get the right balance, Duncan Smith argued, the government should engage with a broader range of sectors and opinions, rather than relying too much on its Scientific Advisory Group for Emergencies (SAGE).
"We've lived in this concept … that somehow scientists are always right, " he said, "the truth is, we are now discovering, scientists are no better than the economists."
Scientists all have different opinions and views, "but when you put them all together, like any other organisation, if you're not careful, they start driving themselves to a point where you actually come up with the worst options," he said, because no one wants to be accused of "being the one that did the damage."
Members of SAGE "look quite frightened most of the times," Duncan Smith went on to say, therefore he doesn't think "we're getting much balance from them."
Criticisms 'Unfair'
The prime minister, who almost died from the CCP virus in April, is facing mounting criticism from the public, opposition, and his own party members for his handling of the CCP virus pandemic.
Duncan Smith, although disagreeing with Johnson's approach to the pandemic, said the criticisms are not entirely fair.
"He came through a very difficult period personally," the former party leader said, "and he's also had, politically, probably the worst crisis that I can recall of any government that I've seen since I've been in politics."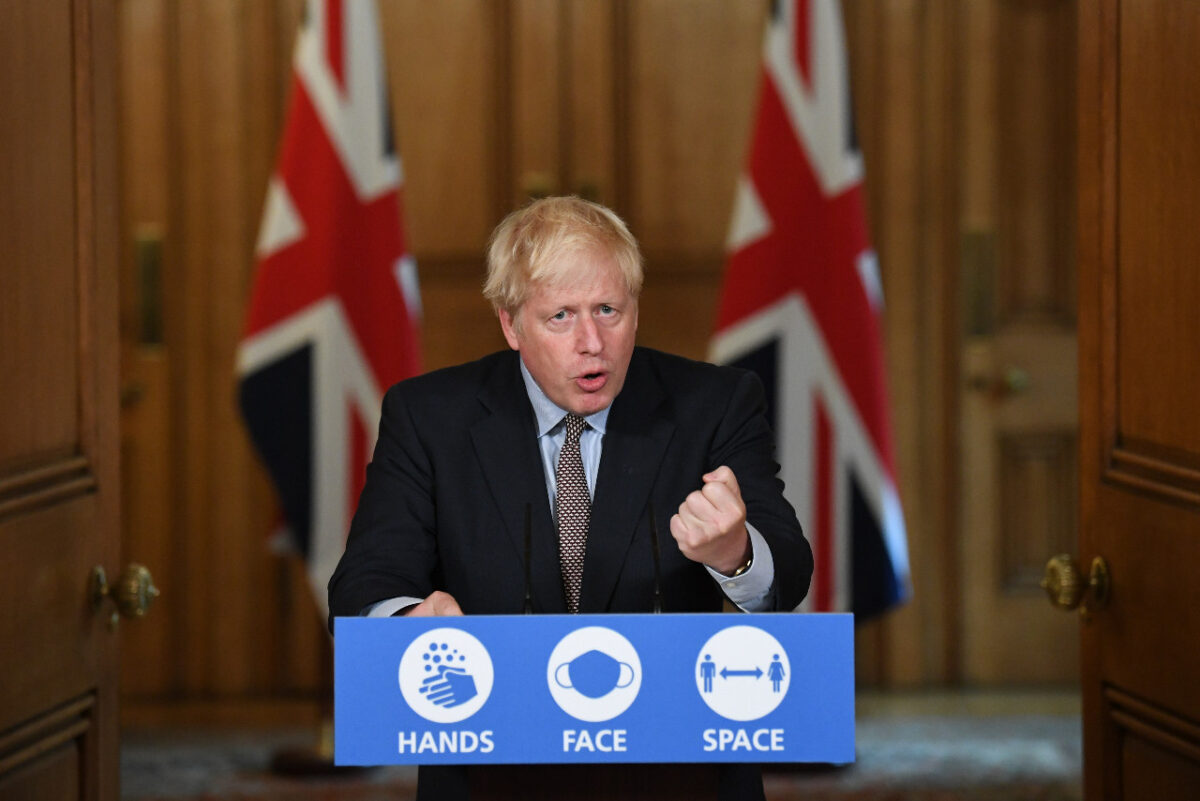 Duncan Smith went on to say the lockdown measures that many see as encroachment on civil liberty, are things that "go against the grain of the way he [Johnson] sees life."
The opposition, he said, "has a luxury of always being right in hindsight."
In an emailed statement to The Epoch Times, responding to Duncan Smith's comments, a government spokesperson said, "Since the beginning of this global pandemic, our goal has been to do everything to protect the most vulnerable and to ensure our NHS and social care system has the capacity to cope."
The British government has "done this while leading the world on scientific research into therapeutics and a vaccine," the spokesperson said.
"By playing by the rules we can stop the spread of the virus and bring case numbers down—not only protecting ourselves but crucially our loved ones, the community, and the country."