A government watchdog says that several migrant caravans once headed to the United States contained hundreds of people with criminal records, including convictions of assault with a deadly weapon and murder.
Republican members of the House Oversight and Reform Committee made the claim in a June 20 letter citing "internal data and analyses from U.S. Customs and Border Protection (CBP) and U.S. Immigration and Customs Enforcement (ICE)" provided by the Department of Homeland Security (DHS) in May.
Signatories of the letter—including Jim Jordan (R-Ohio), Mark Meadows, (R-N.C.), and Chip Roy (R-Texas)—say the data shows that over 1,000 people traveling as part of the caravans in the past nine months had "U.S. criminal histories" and hundreds had "U.S. criminal convictions."
"These incidents are continuing," Committee members warned in the letter, adding that one of the documents provided notes that CBP is now monitoring another "movement of several groups ranging in size from 1,000 to 4,000" in the Mexican states of Chiapas and Veracruz.
It is currently unclear how many in the newest migrant groups have criminal backgrounds.
What Does the Data Say?
The letter, citing DHS and CBP data analysis, said that "in October 2018, CBP's Office of Intelligence (OI) tracked one caravan estimated to include nearly 8,000 individuals that arrived south of California in December 2018."
"ICE Homeland Security Investigations (HSI) established that 660 of these individuals had U.S. criminal convictions—nearly 40 were convicted of assault or aggravated assault with a deadly weapon. Three individuals were convicted of murder."
The letter also says that in migrant caravan from Honduras comprising over 3,300 people in January, "ICE HSI identified 860 individuals with U.S. criminal histories, including over 20 convicted of assault or aggravated assault with a deadly weapon, nearly 30 convicted of sexual offenses, two convicted of violence against law enforcement, and one convicted of attempted murder."
In the letter, watchdog members have asked acting Homeland Security Secretary Kevin McAleenan to release information on the criminal records of caravan members "to assist our oversight of the crisis at the southern border and better understand the threat posed by the large caravans."
Meanwhile, according to a 2018 report on ICE Enforcement and Removal Operations (ERO), of the 158,581 illegal aliens arrested last year, 66 percent had criminal convictions, 21 percent had pending criminal charges, and 3 percent had previously issued final orders.
In 2018, ICE ERO removed 256,086 illegal aliens, 57 percent of whom were convicted criminals. Of those removed, 5,914 were classified as either known or suspected gang members or terrorists, a 9 percent increase over 2017.
Mexico Moves to Secure Its Southern Border
Meanwhile, as the United States and Mexico advance toward an agreement on how to handle the border crisis, Mexico has begun to harden its southern border with Guatemala.
Mexican President Andrés Manuel López Obrador (AMLO) said in a June 14 press conference that 68 points along the 540-mile Mexico–Guatemala border were currently uncontrolled.
Mexico is forming a new National Guard force by June 30, of which AMLO said 6,000 troops will be posted to the Mexico–Guatemala border. The National Guard will be formed from members of Mexico's version of its Coast Guard, federal police, and its army.
The National Institute of Migration said on June 16 that 1,000 officers have already been deployed "in the north and the south of Mexico."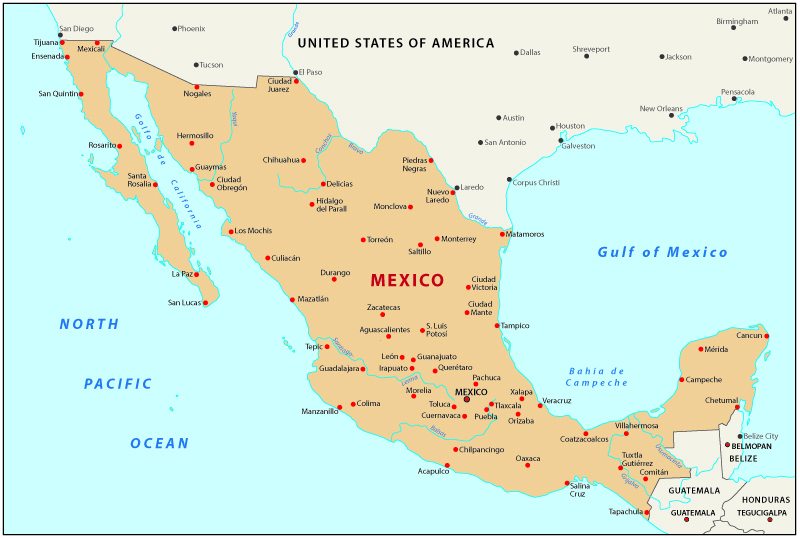 Data from Mexican immigration authorities shows that 53,000 people were apprehended by Mexican authorities for entering the country illegally in the first four months of 2019. The statistics show that 37,000 were returned to their home countries.
But with the United States apprehending more than 100,000 illegal immigrants per month, mostly from Central America, it's clear that most of the migration at Mexico's southern border is happening outside of legal channels.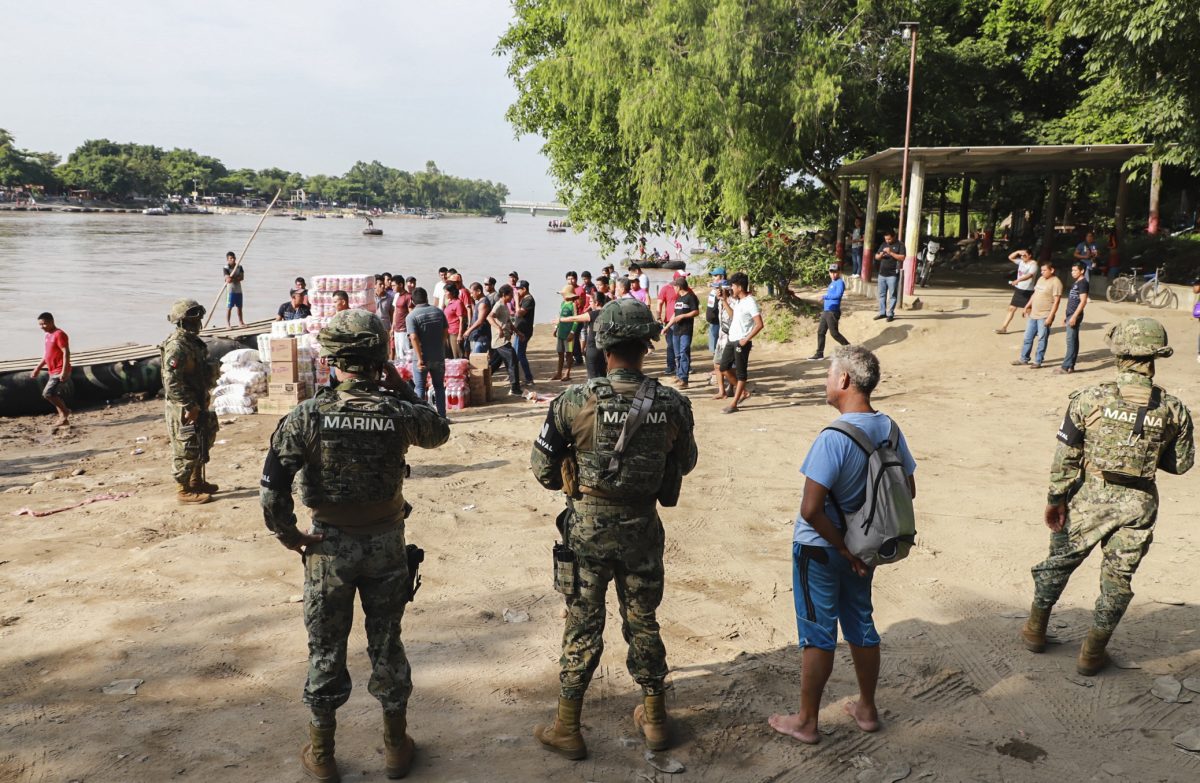 In the busiest crossing area, near Tapachula, Mexico, more than 26,800 migrants were apprehended after crossing illegally from Guatemala in the first four months of 2019. It is also the area where non-Central Americans tend to cross.
Congress is expected to vote next week on a $4.5 billion emergency humanitarian aid package that Homeland Security requested on May 1, to help border officials alleviate the crisis at the U.S.–Mexico border, caused by an average of 4,200 illegal immigrants entering each day.
Charlotte Cuthbertson contributed to this report.