A CCTV camera captured the moment a woman tried to illegally pump fuel but dearly paid the price.
It appears the gas pump allows one to pump gas before paying for it.
As an attendant comes up to the car, the driver immediately takes off, hurling the woman in the air.
During the incident, the gas pump breaks, uncorking a waterfall of gasoline onto the pavement.
It's unclear if the thieves got caught, but since the car's license plate was captured on camera, police would have no trouble finding them.
"Instant karma," some people said in the comments section.
"Now the driver has to explain to the girl that he wasn't going to leave her there," another wrote.
Added another: "I'm so sad seeing the fuel wasted."
Quipped another person, "She forgot to put her gas cap back on."
"Why was she picking up the fire extinguisher BEFORE the car even started driving away?" asked another user.
And another person noted: "Wow… they still have pump first – pay later gas stations ? Amazing."
Thieves Suck Gas, Find Sewage Instead
In Australia (again), thieves once attempted to siphon gas from a bus got a nasty surprise—they instead tapped the sewage tank.
The unidentified thieves spotted a parked bus in Laverton, Australia, at night, reported the Daily Mail years ago. But the story this week has gone viral again, perhaps because of the "instant karma" nature of the story and because so many people have been victims of gas siphoning.
When they attempted to siphon the gasoline, they instead got a mouthful of raw sewage.
"We can infer they beat a very hasty retreat, with a somewhat bitter taste in their mouth," police spokesman Heath Soutar was quoted by the Mail as saying.
Hey all. Only in LA. We are looking into this one and following our nose for some leads. Hoping to crack the case. pic.twitter.com/jbaUBsI10Z

— Laverton Police (@LavertonPol) January 16, 2016
Gas Prices
The average U.S. price of regular-grade gasoline is up 10 cents a gallon (3.8 liters) over the past two weeks, to $2.44, AP reported.
Industry analyst Trilby Lundberg of the Lundberg Survey says Sunday that the jump follows a rise in crude oil costs.
Lundberg says the price at the pump is 15 cents lower than it was a year ago.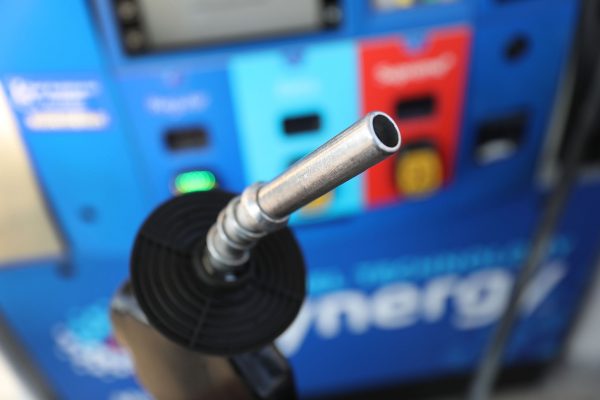 The highest average price in the nation is $3.38 a gallon in the San Francisco Bay Area.
The lowest average is $2.03 in Baton Rouge, Louisiana.
The average price of diesel rose 3 cents over the past two weeks, to $3.04.
AP contributed to this report.