*WARNING: The video in this post contains potentially graphic images that might be disturbing to some.*
The owner of an auto parts shop in Oakland Park, Florida, turned the tables on a pair of armed robbers who came into his business demanding money. A security camera captured the entire incident. The owner takes one of the men down and grabs his weapon.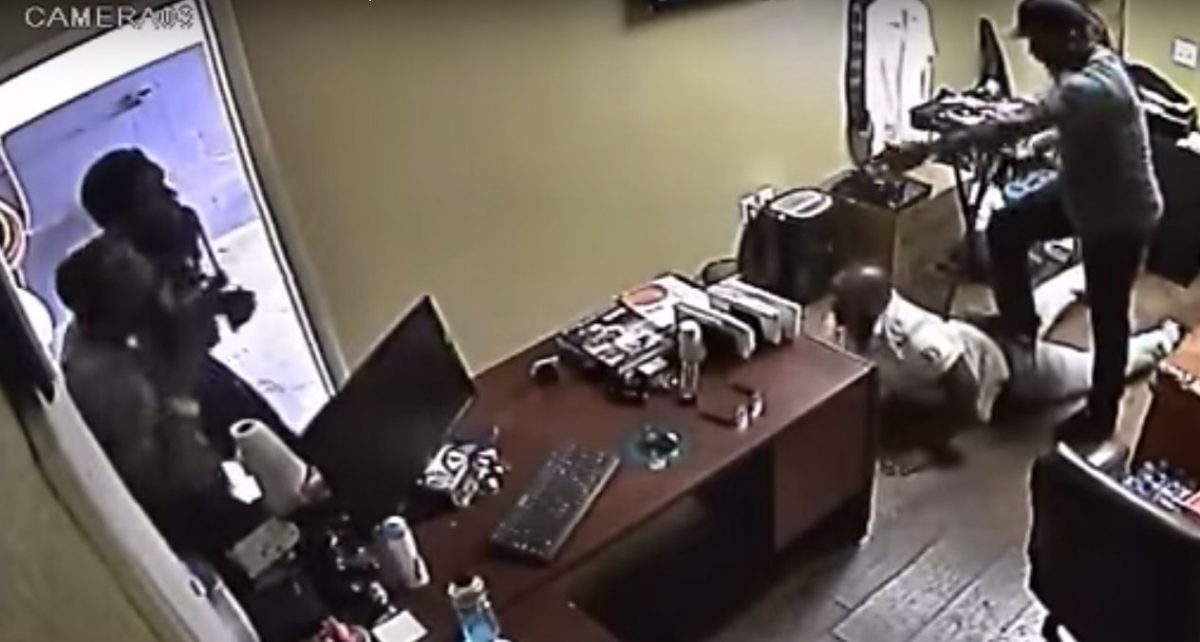 According to WSVN, police spokesperson Dani Moschell said in the incident, the "guy forces [the owner] up [from his chair]" and then "starts demanding money."
"Witnesses said that he wanted whatever was in his pockets. When he doesn't comply, he pistol-whipped him twice," Moschell said. But then, the owner grabbed the man's legs and brought him to the ground.
Somewhere in the scuffle, the owner was apparently shot, the Broward Sheriff's Office said.
"This video shows remarkable violence. It's amazing, given the exchange of gunfire in such a small space, that no one was killed," Moschella said, per the Orlando Sun Sentinel. "These criminals are armed and capable of doing this again. We urge the public to help BSO detectives get them off the street."
One of the gunmen was identified as 36-year-old Conrad Bloomfield. He was the man the shop owner took down, according to NBC.
Recommended Video:
Wranglers Wrestle With Alligator to Remove Eggs From Nest