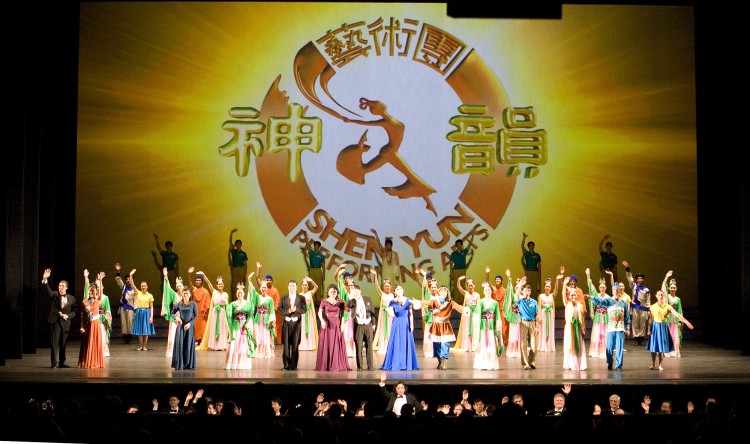 WASHINGTON—For Gina Sacripanti, director of business development and marketing at The Washington Examiner, this was her eighth time seeing Shen Yun Performing Arts. "With the exception of one show, I have been to every show that has played in DC," said Mrs. Sacripanti.
Every year the New York based Shen Yun unveils an entirely new lineup of all original music, dance, and songs and Mrs. Sacripanti said she loves the new additions in the performance.
"What is really interesting to me is to see and compare the different segments from the shows prior," said Mrs. Sacripanti. The colors and movements really impressed Mrs. Sacripanti this year.
'Definitely a Must See'
Cindee Smith works in human resources for the federal government in Washington and brought her family to see Shen Yun.
"They had a great time," said Mrs. Smith. Fabio, her son, brought a Shen Yun flier home from school and was very excited to see the performance with his mother.
Mrs. Smith thought the show was wonderful and was truly amazed, "This is the first experience we had here at the Kennedy Center and it will not be the last," she said. "This was a great show."
She really enjoyed the classical Chinese dance and costumes, "they were so beautiful," she said. "It is definitely a must see."
Mrs. Smith said the performance really helped her children in seeing "the formation and how important the art form is and how complex the dance form can be." Her children take martial arts and gained insight on "how important the form is because they have to work very hard on it," she said.
Chinese culture, 5,000 years of history, is said to be divinely inspired. Mrs. Smith was really touched to see traditional Chinese culture on stage. "It was very exciting just to see the history going back so many years," she said.
Fabio was very amazed "to see how they could come off the TV," talking about the digital projection backdrop, and onto the stage "which was fascinating to him and me too—how they come off the TV and onto the stage and started performing," said Mrs. Smith.
'A Feast for the Eyes'
Johnny Yataco, publisher of Washington Hispanic newspaper, said he really loved Shen Yun.
"I think it's a feast for the eyes, it's so much color," said Mr. Yataco in awe. He said that he saw the Shen Yun commercials and thought the performance looked good but was totally amazed to see the entire performance in person "It's another thing to see it live: it's beautiful, I love the dancers, the tenors, everything!"
Reporting by Flora Ge, Sally Sun, and Kelly Ni.
Shen Yun Performing Arts, based in New York, tours the world on a mission to revive traditional Chinese culture. Shen Yun Performing Arts Touring Company will perform at The Kennedy Center Opera House, Washington, D.C., through April 1.
For more information visit ShenYunPerformingArts.org