Washington state governor Jay Inslee declared a state of emergency to "prepare for what could likely be a worldwide pandemic," hours after the nation announced the first victim of the deadly coronavirus.
"This is a time to take common-sense, proactive measures to ensure the health and safety of those who live in Washington state," Inslee said in a Feb. 29 statement.
He said the declaration will allow the state to mobilize all necessary resources to assist affected communities, including utilizing the Washington National Guard.
"Our priority now is to slow the spread of this virus," he said.
Earlier on Saturday, Washington state health officials announced the first U.S. coronavirus death, a man in his 50s who had underlying health conditions. He died in EvergreenHealth Medical Center in Kirkland, a suburb of Seattle.
Officials are also investigating a possible coronavirus outbreak in a nursing facility in Kirkland, King County. A health care worker in her 40s and a long term resident in her 70s at the LifeCare nursing facility have tested positive to the virus. The health worker is currently in a satisfactory condition, and the elderly woman is undergoing treatment at EvergreenHealth.
Another 27 residents and 25 staff members have also shown symptoms of respiratory illness and are being tested for the virus, officials said in a Saturday phone briefing. The nursing home has a total of 108 residents and 180 employees.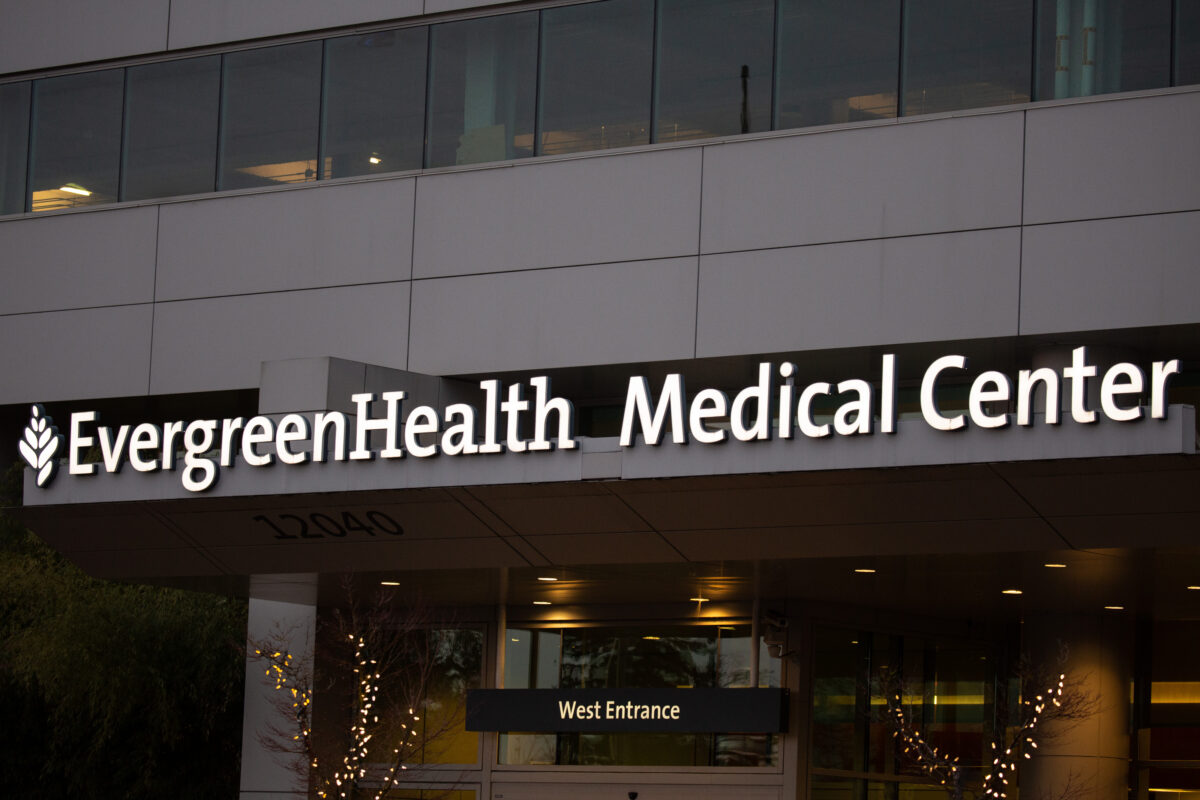 Change in Testing Criteria
Washington announced three new coronavirus cases on Friday based on the expanded testing criteria from the Centers for Disease Control and Prevention (CDC).
The previous CDC criteria had limited testing to individuals who had recently traveled to an affected country or those who had close contact with someone who had the virus. This, along with the limited capacity of testing kits, had caused a delay in detecting infections, Washington officials told reporters on Saturday.
Last week, CDC officials updated the guidelines to include anyone with lower respiratory illness, such as a cough or shortness of breath, after detecting patients with unknown origin, which suggests the virus may be spreading among the communities.
Such cases have grown in the past week in the West Coast communities, including California, Washington, and Oregon.
So far, at least 69 confirmed and "presumptive" positive cases have emerged in the United States, with six in Washington state.
A teen at Jackson High School in Mill Creek, Washington, who was classified as a "presumptive positive," has no known travel history. The school will be closed on Monday for a three-day "deep cleaning," the Washington Department of Health said in a press release on Feb. 28 night.
The deceased King County resident and at least one other patient, who is currently in isolation, also presented "serious respiratory issues" when brought to EvergreenHealth hospital, the facility told The Epoch Times in an emailed statement.
If more evidence of community spread emerges, the state may consider cancelling large public events and closing schools, health officials said in the Saturday briefing.
'Tip of the Iceberg'
Jeff Duchin, a public health official in Seattle and King County, said they believe they will discover more cases with further testing, since many patients have mild symptoms and are thus less likely to seek healthcare.
"Our assumption is that when we see severe cases in a community, there are other less severe cases as well," he told reporters in a phone call on Saturday afternoon.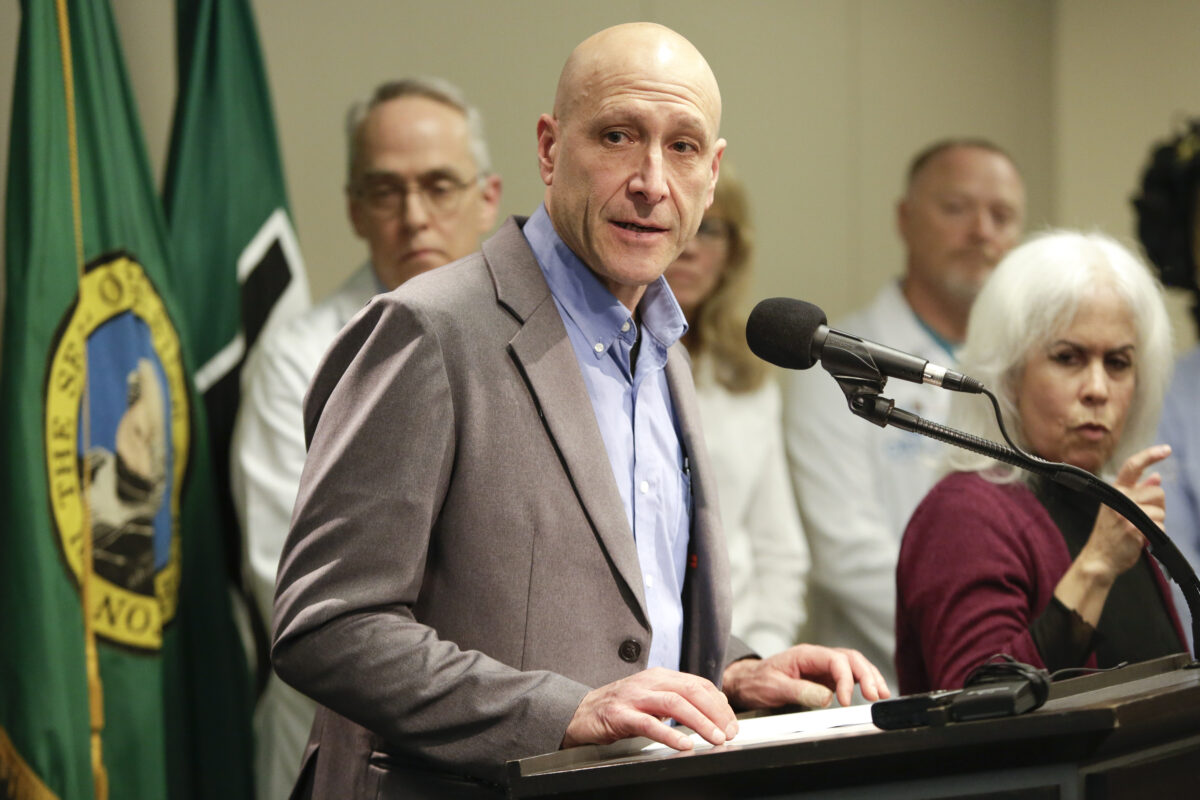 He also stressed the importance of having a pandemic preparedness plan and keeping good hygiene habits, such as to wash hands frequently, keep a distance of six feet or more from others, and avoid touching the mouth and face, which can help reduce the risk of contracting the virus.
"We expect this infection will increase over time," he said. "Nobody can stop it. It's here and it's going to be here with us in the U.S. for quite a while."
Frank Riedo, medical director of Infection Control at EvergreenHealth, said the detection of the most critically ill individuals indicates "there's a significant percentage of individuals with less severe illness floating around."
"What we are seeing is the tip of the iceberg," he said.
The hospital is planning to transform up to half of the facility into an airborne quarantine center, and by reverse-engineering the airflow, it can help isolate individuals suspected to have the virus.
The state's military department has activated the State Emergency Operations Center to its highest level since January to coordinate outbreak response across Washington, according to the state governor's press release.
President Donald Trump, in an earlier press conference, said the country has access to 43 million medical masks, although Secretary of Health and Human Services Alex Azar said the government may need as many as 300 million N95 respirator masks nationwide, according to his testimony before the Senate Appropriations Committee.