Wide receiver Jordan Veasy, who partook in Colin Kaepernick's workout last month, was signed by the Washington Redskins.
The team on Wednesday announced they would sign him to their squad.
Kaepernick, a former San Francisco 49ers quarterback, has yet to be signed by a team.
"That's one of the reasons I wanted to be a part of it," Veasy told the Washington Post on being part of the Kaepernick workout. "Just being a part of the history of it, and I knew it was going to help me."
The #Redskins signed WR Jordan Veasy to the practice squad.

— Washington Redskins (@Redskins) December 4, 2019
Veasy, from Alabama, played football for the University of California, Berkeley, before he was drafted by the Tennessee Titans last year. He was later waived by the team and has played on practice squads for various teams, including the Jacksonville Jaguars, Indianapolis Colts, and Buffalo Bills.
Kaepernick, meanwhile, sent video footage of his workout to teams that did not attend his workout at a local Atlanta high school last month. ESPN's Adam Schefter reported that no team has expressed interest in Kaepernick.
He reported there is "zero. Absolutely zero" interest in Kaepernick, 32, who last played about three years ago.
"The workout last week did absolutely nothing to enhance the chances that Colin Kaepernick is going to wind up with another team," Schefter said late November.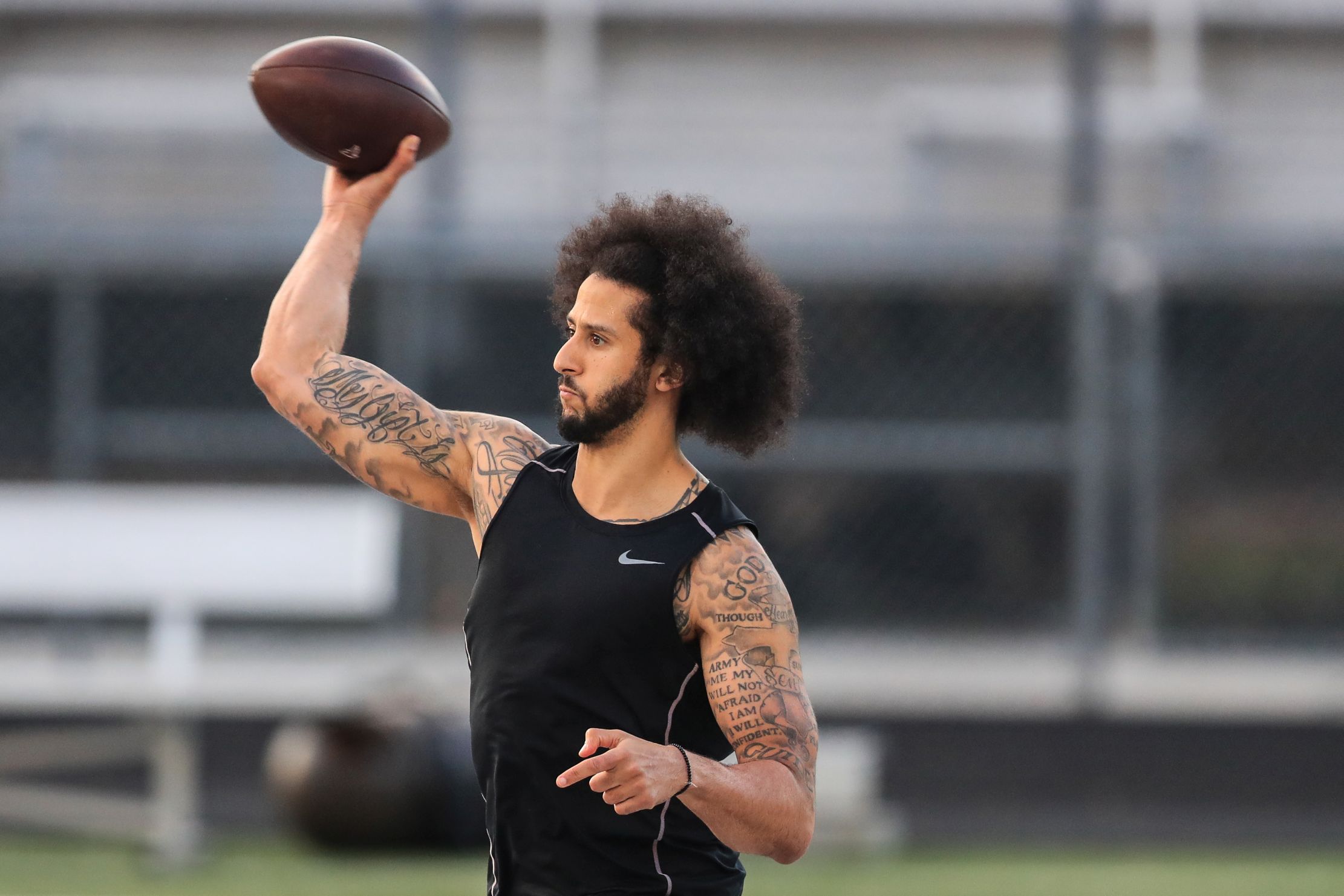 "There hasn't been a team that has requested a visit. There hasn't been a team that has expressed interest in signing him. So, despite the fact that one week ago we saw Colin Kaepernick work out at the high school down in the Atlanta area, it has not translated into any results, and though the league wanted to try to help out, at least said it was trying to help out, nothing's come of it. Colin Kaepernick's wait continues and it looks like it's going to be continuing for a very, very, very long time," he remarked, according to Bleacher Report.
Kaepernick, before he opted out of his 49ers contract in 2017, triggered controversy when he took a knee in protest during the playing of the national anthem. The backlash from NFL fans was overwhelming, and many said they would boycott the league in its entirety.
"I've been ready for three years. I've been denied for three years. We all know why. I came out here today and showed it in front of everybody. We have nothing to hide. We're waiting for the 32 owners, the 32 teams, (Commissioner) Roger Goodell, all of them to stop running, stop running from the truth, stop running from the people," Kaepernick told media outlets after the workout in November.