HONG KONG—China Ice Hockey League (CIHL) is now half way through its 2016-17 season. Four teams with top players from around the world including Canada, America and Europe as well as good local talent battle it out each Thursday evening on the 10th floor of Mega Box. The matches are fast, skillful and hard fought to determine winners on the night and the results are logged on the CIHL website – http://www.cihl.com/
The season started in October, with 9 matches to the end of year break followed by another 10 matches including playoff, plus a final on April 5, 2017.
The teams are the same as in previous years, Hong Kong Tycoons, Macau Aces, Kowloon Warriors and South China Sharks. At the end of October, after 3 rounds of play Aces had logged 3 (6 points); Warriors also had a good October winning 2 out of the 3 matches for 4 points. Tycoons started with a win, lost the next 2 matches to give them just 2 points but Sharks, last year's playoff winners, had a bad October finishing bottom of the pack with zero points.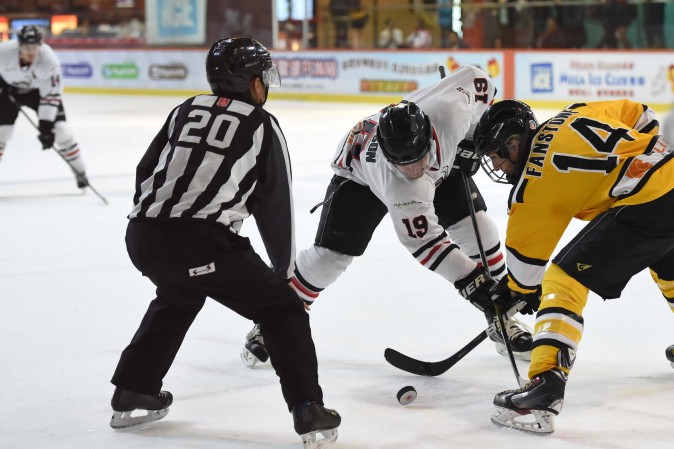 In November, Warriors continued their good run winning all 3 matches to top the leaderboard with 10 points, Aces lost form winning just 1 match to finish on 8 points, while Tycoons picked up another 2 points with a win against Aces, and Sharks also got on the scoreboard with one win.
Tycoons picked up the pace in December winning all 3 matches, while Warriors won their first match against Aces, were in the lead in their next match against Sharks but Sharks hit back to tie 6-6 at full time. Neither team could break the deadlock in overtime to finish with a tie. Warriors with a depleted team lost their last match in December to Tycoons 3-9. Aces did not chalk a win in December. This leaves the standings at the half season break: Warriors 13 points, Tycoons 10, Aces 8 and Sharks at the bottom on 5 points.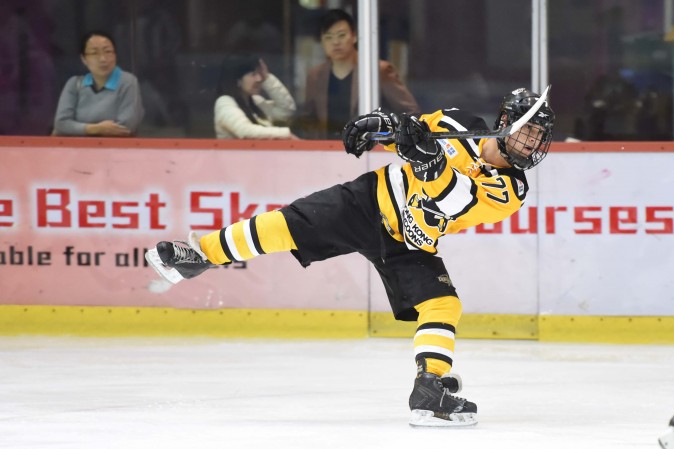 Leading scorers at the break are Lucas Eshleman (Tycoons) with 17 goals, Bradley Holman (Sharks) 13, Simon Ferguson (Warriors) with 11, Ronald Fishman (Tycoons) 7, Devin Welsh (Warriors) 6, and Jeff Ceccacci with 5 goals.