Democratic presidential contender Sen. Elizabeth Warren (D-Mass.) said she will release a plan detailing the estimated cost of Medicare for All as well as how she'd pay for it if elected president.
Warren's statement comes after months of refusing to state that the government takeover of the healthcare sector would require higher taxes on the middle class.
Sen. Bernie Sanders (I-Vt.), whose plan Warren has endorsed, has said his plan requires higher taxes on the middle class but the overall costs would be lower taking into account personal savings on healthcare. Warren has said the latter, but has declined to say the former—a refusal that brought harsh criticism from some rivals during the most recent debate.
Speaking on the campaign trail in Iowa on Oct. 20, Warren said: "We need to talk about the cost and I plan, over the next few weeks, to put out a plan that talks about, specifically, the cost of Medicare for All, and, specifically, how we pay for it."
"Right now, the cost estimates on Medicare for All vary by trillions and trillions of dollars. And the different revenue streams for how to fund it—there are a lot of them," she said. "So this is something I've been working on for months and months and it's got just a little more work until it's finished."
Warren said during the most recent debate that she "will not sign a bill into law that does not lower costs for middle-class families." She made that promise again on Sunday.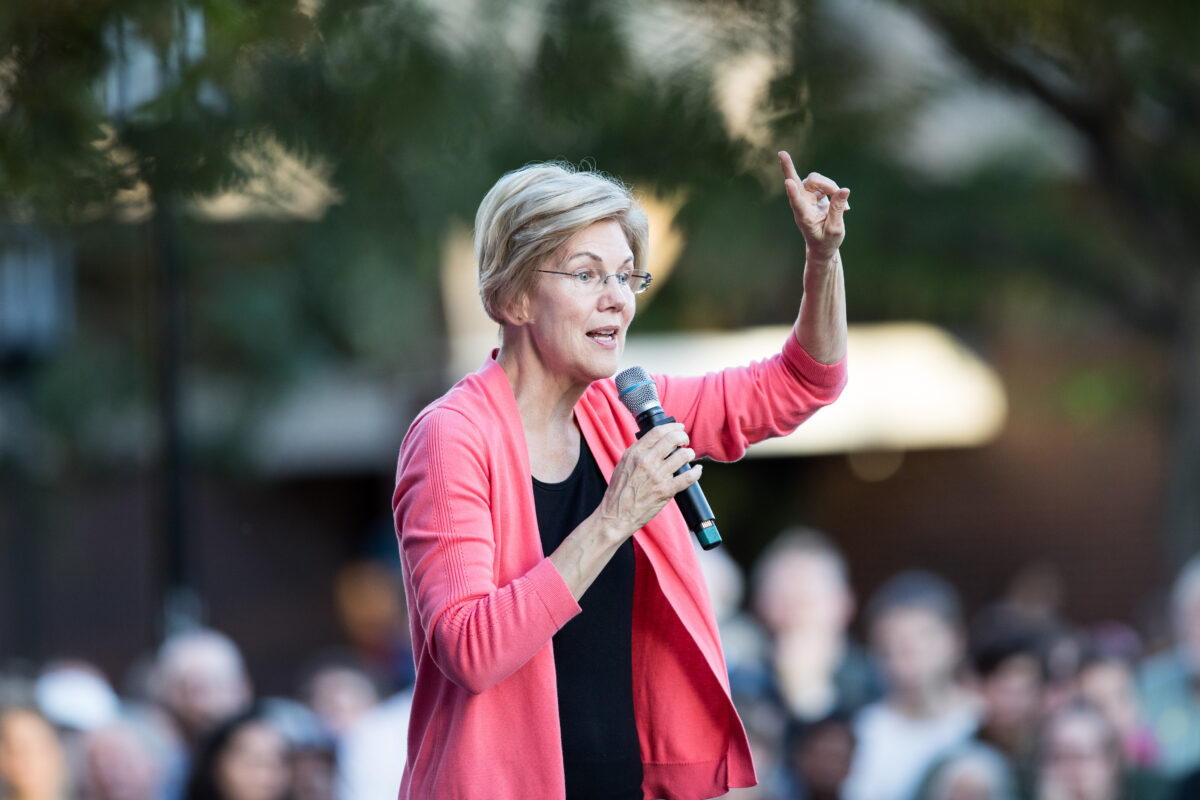 Medicare for All, or the expansion of the Medicare system to the entire healthcare sector that would include giving everyone in the United States free healthcare, has been a major source of contention in the Democratic primary race.
Most Americans say major Democratic proposals such as Medicare for All and the Green New Deal would require tax hikes. Few want Medicare for All if it means the end of private insurance.
Sanders and Warren have both said their Medicare for All proposals would include giving healthcare to illegal immigrants. Entrepreneur Andrew Yang has also endorsed the version of Medicare for All that includes the decimation of private insurance and would give healthcare to those illegally in the country.
Most of the other candidates have said they'd allow illegal immigrants to get health coverage under their plans, including former Obama administration cabinet secretary Julian Castro, Sen. Kamala Harris (D-Calif.), former Rep. Beto O'Rourke (D-Texas), and South Bend Mayor Pete Buttigieg.
Sen. Cory Booker (N.J.), Rep. Tulsi Gabbard (D-Hawaii), and author Marianne Williamson are among those who have said they support Medicare for All but who have also said they'd also support toned-down plans, including introducing a public option but allowing private insurers to stay in business.
Most of the rest of the field have criticized Medicare for All, including former Vice President Joe Biden, Sen. Amy Klobuchar (D-Minn.), and Buttigieg.
"How we gonna pay for it? I wanna hear tonight," Biden said during the September debate.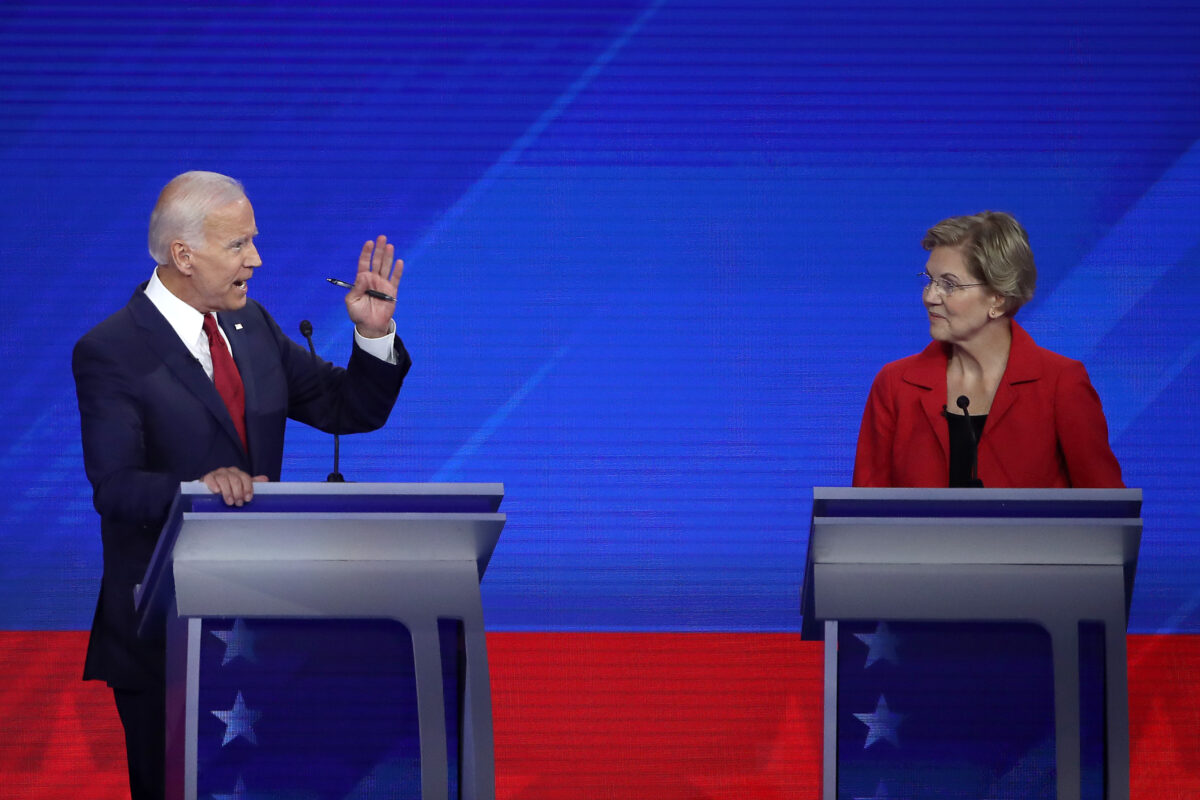 Medicare for All is projected to cost $32.6 trillion over 10 years.
Biden said his plan, which keeps Obamacare and builds on it, costs a lot of money—$734 million—but nowhere near the projected cost of Medicare for All.
Klobuchar took aim at Sanders on the same night, saying: "While Bernie wrote the bill, I read the bill. On page 8 of the bill, it says we will no longer have private insurance as we know it. That means that 149 million Americans will no longer be able to have their insurance."
"I don't think it's a bold idea, I think it's a bad idea," she added, noting she supports a public option. "That is a bold idea," she said.
Buttigieg was among those hitting Warren directly over Medicare for All on Oct. 15, saying: "No plan has been laid out to explain how a multi-trillion-dollar hole in this Medicare for All plan that Sen. Warren is putting forward is supposed to get filled in."
Buttigieg then plugged his own plan, which he calls Medicare for All who want it.
"We take a version of Medicare, we let you access it if you want to, and if you prefer to stay on your private plan, you can do that too," he said.
"Whenever someone hears the term Medicare for All who want it. Understand what that really means: Medicare for All who can afford it," Warren rejoined.