Sen. Elizabeth Warren (D-Mass.) said that health insurance workers who lose their jobs under Medicare for All "will work in other parts of insurance."
Warren, on the campaign trail in Iowa on Nov. 1, told reporters in response to a question about her plan for a government takeover of the healthcare industry, causing those who work in health insurance to lose their jobs because private insurance would be eliminated: "If you've had a chance to read the plan, you'll see: no one gets left behind."
"Some of the people currently working in health insurance will work in other parts of insurance. In life insurance, in auto insurance, in car insurance," she claimed. "Some will work for Medicaid, and there is a five-year transition support for everyone. Because what this is about is how we strengthen America's middle-class, and we make sure in transitions no one gets left behind. It's right there in the plan and it's fully paid for."
Warren released a $52 trillion plan earlier on Friday. The plan includes nearly $20 trillion in new taxes, but Warren is still claiming no tax increases for the middle-class will be necessary, in contrast to fellow 2020 contender Sen. Bernie Sanders (I-Vt.)
"We don't need to raise taxes on the middle class by one penny to finance Medicare for All," Warren claimed.
Warren's comments came two days after Warren agreed with a reporter who cited an estimate that Warren's plan would lead to the loss of about two million jobs.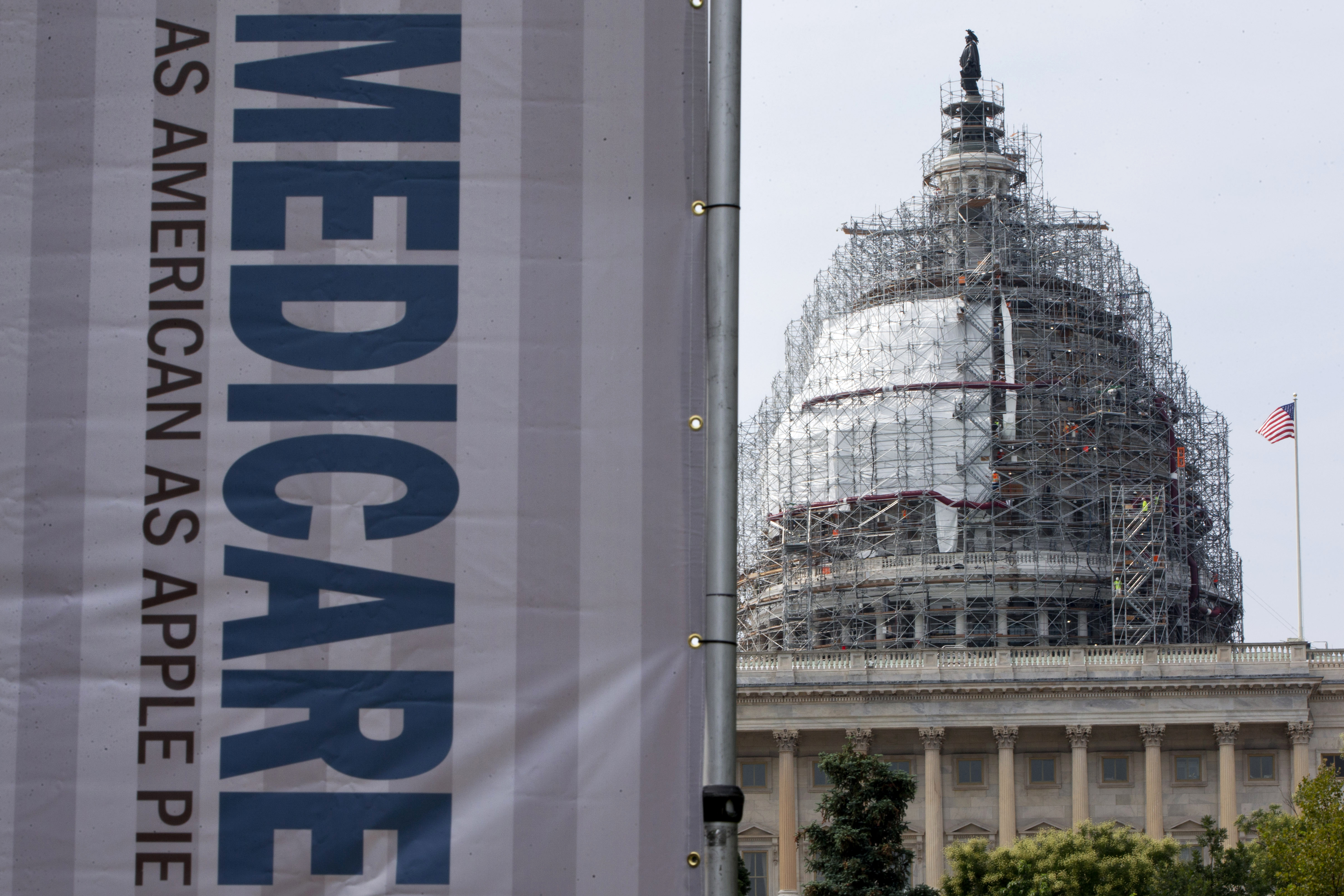 "Regardless of what kind of money is involved, 'Medicare for all' would likely result in a pretty significant kind of shift in how our healthcare system is structured, and even supporters of that approach within the health policy world have said that would likely mean lost jobs in some form," Casey McDermott, a reporter for New Hampshire Public Radio, told Warren during an interview.
"An economist at the University of Massachusetts, Amherst, told Kaiser Health News earlier this year that that could result in about two million jobs lost."
"So I agree," Warren responded. "I think this is part of the cost issue and should be part of a cost plan."
Warren's plan has already faced criticism from other Democrats over the plan, including the campaign of rival Joe Biden, the former vice president.
"For months, Elizabeth Warren has refused to say if her health care plan would raise taxes on the middle class, and now we know why: because it does," said Biden's deputy campaign manager Kate Bedingfield said in a statement. "Senator Warren would place a new tax of nearly $9 trillion that will fall on American workers."
House Speaker Nancy Pelosi (D-Calif.), arguably the most powerful Democrat in the nation, also expressed concern about socialist proposals like Medicare for All on Friday. "What works in San Francisco does not necessarily work in Michigan," she said.