Sen. Elizabeth Warren (D-Mass.) denied sending one of her children to private school despite evidence that her son did attend such an institution.
Warren, 70, was at an event in Atlanta when parent Sarah Carpenter told her: "We are going to have the same choice that you had for your kids because I read that your children went to private schools."
"No, my children went to public schools," Warren responded.
The exchange was over school choice, which Carpenter advocates for and Warren used to support but doesn't any longer.
Warren's campaign later issued a statement after the Washington Free Beacon obtained a school yearbook from Kirby Hall School, a college preparatory school in Austin, Texas, showing her son went there.
"Elizabeth's daughter went to public school. Her son went to public school until 5th grade," Warren communications director Kristen Orthman told the Washington Free Beacon.
Tuition at Kirby runs nearly $15,000 for kindergarten through fifth grade (pdf). Carpenter told Warren she wants school choice because her family isn't able to move wherever they want.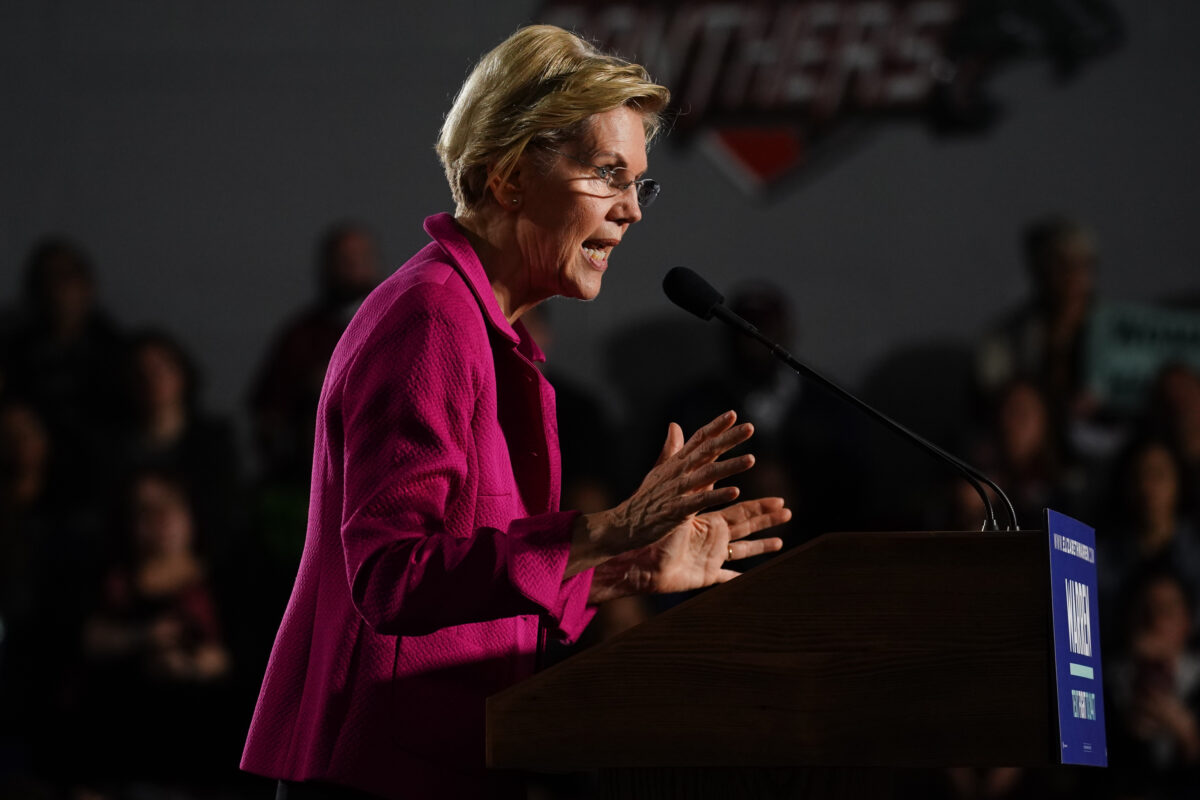 "I can't pack up and say I'm leaving behind and going to Germantown, that's our suburban area, because I can't afford it," Carpenter said. "My daughter can't afford it, so we want to make what we got great whether it's charter or traditional."
Warren has been hammered by critics for boasting about her alleged Native American heritage, trumpeting a DNA test that didn't show proof of that heritage.
She apologized to the Cherokee Nation, the largest federally recognized tribal enterprise in the country, in private in February for taking the test, and told a group of Native Americans in public in August that she caused "harm" but has "listened" and "learned a lot" for conversations with Native Americans in recent months.
The video published last year championing the results of the DNA test was removed without explanation from Warren's campaign website. A tweet of Warren claiming the test confirmed her ancestry still remains up.
Warren has also been criticized over claims she was fired from a teaching job for being pregnant. For years, she had said she chose to leave the position before adding new information to the story.