A volunteer for Sen. Elizabeth Warren's (D-Mass.) presidential campaign was killed in a traffic crash in Iowa.
Zachary Presberg, 22, of Wisconsin, was driving east on Highway 6 in Oakland on Sept. 23 when he tried to pass a semitrailer truck, the Pottawattamie County Sheriff's Office said. While trying to pass the vehicle, which was being driven by 55-year-old Scott Dayton, a vehicle came over a hill, deputies said, according to KETV.
That vehicle was driven by William Zoellner, 26.
Presberg swerved back into the eastbound lane but hit the back of the trailer that Dayton was towing, causing his car to spin out of control.
Zac was a beloved member of our team. Our thoughts are with his family and friends. pic.twitter.com/lGx0rB1nyY

— Iowa for Warren (@IAforWarren) September 25, 2019
Zoellner's vehicle plowed into the car, and Presberg was pronounced dead at the scene. Neither Dayton nor Zoellner was injured, the Sheriff's Office said.
In a statement, Warren's campaign said Presberg, a native of California, joined the campaign as an organizing fellow before staying on as a volunteer after the fellowship ended.
"Bruce and I are heartbroken over Zac's passing and offer our deepest condolences to his parents, family, and friends," Warren said in a statement. "Through his dedication and volunteerism, Zac represented the very best of us."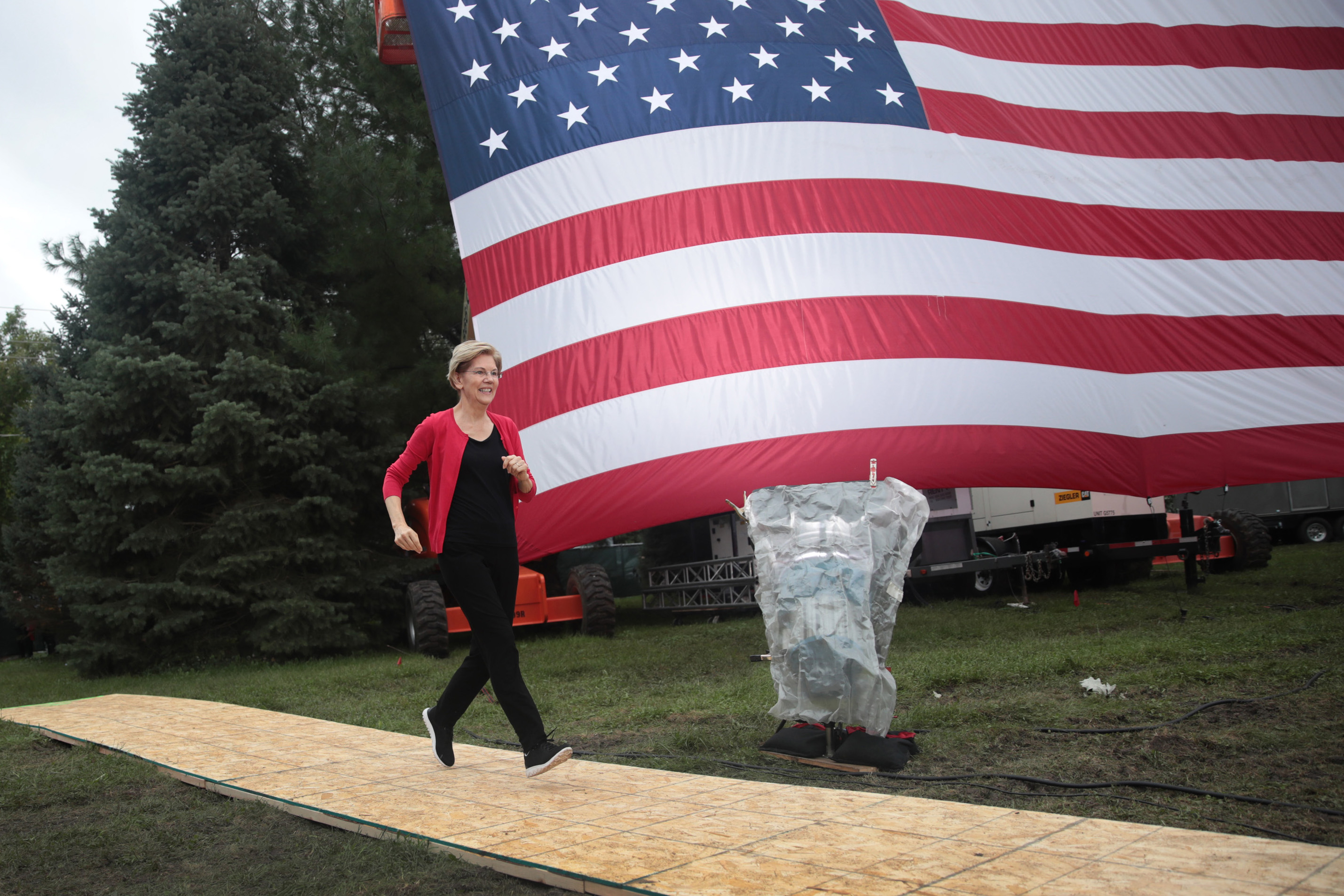 According to the campaign, Presberg had a big impact on the campaign, which he joined after graduating from Lawrence University in Wisconsin.
Janice Rottenberg, Iowa for Warren state director, said in a statement: "Zac was a treasured member of our team and we are devastated by his passing. Campaigns grow together like families and we've lost a valued member of ours. We love him and will miss his generous spirit."